Written By: Molly Kavanaugh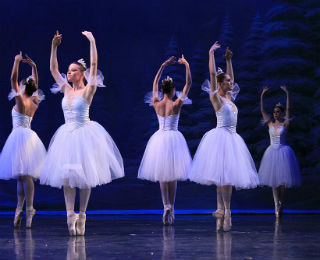 Nothing quite says the winter holiday season is here like the scent of fresh pine branches and selecting a sample—be it a wreath, tree or garland—can be a lively family outing for all ages. Be sure to dress warmly and look for the hot chocolate display.
Northern Ohio is home to many Christmas tree farms, according to the Ohio Christmas Tree Association. For a farm in the Oberlin area consider:
More Outside Family Fun
Head to Lorain County Metro Parks for an invigorating hike, or visit the annual Holiday Lights display at the Carlisle Visitors Center in LaGrange. Admission is free, but visitors are asked to bring one nonperishable food item that will be donated to Second Harvest Food Bank.
Special entertainment during the lights display includes the Oberlin Choristers, Dec. 9 and Dec. 14, 7:30 p.m. to 8:15 p.m., and Red Hackle Pipes and Drums concert, Dec. 16, 7:30 p.m. to 8 p.m.
Join the annual all-volunteer Christmas Bird Count, which is conducted every year from December 14 to January 5. All ages and level of birders are invited, but registration is required and can be done through the National Audubon Society.
Santa Stops Here
Santa visits Oberlin via a fire truck on Friday, Nov. 27. He and Mrs. Claus set up shop in the Oberlin Cable Co-op Office from 6 p.m. to 9 p.m. to greet children. Oberlin Rotary serves chili, cookies, and hot chocolate.
In the lakefront city of Vermilion, Santa always arrives by boat. He will dock and make his way to Exchange Park on Saturday, Nov. 28 at 11 a.m.
Enjoy Holiday Entertainment
It's an annual tradition for Conservatory percussion students to bring their marimbas to the Heiser Lounge at Kendal at Oberlin to play holiday songs. This year's marimba concert will take place Sunday, December 13 at 2 p.m. Don't miss this well-attended event.
TrueNorth Cultural Arts, located in the French Creek Nature Center in Sheffield Village, features several holiday performances, including Irving Berlin's "White Christmas" and a "Chorale & Chamber Orchestra Christmas Concert."
If your grandchildren are old enough to sit through a performance, they may be enchanted by any number of plays and musicals being performed around the area during the holidays. The Ohio Dance Company, for example, presents its annual performance of The Nutcracker Dec. 18, 19 and 20 at the Stocker Arts Center, 1005 N. Abbe Road, in nearby Elyria.
Or Stay Home
Young and old alike often get weary from trying to keep up with a busy holiday calendar.
Sometimes the most enjoyable way to spend time with adult children and grandchildren is at home, with a simple meal (even carryout) followed by watching "It's a Wonderful Life" or another favorite movie. Or end the night with a gift-wrapping party.
Food certainly plays a major role in holiday celebrations. Gather traditional Christmas, Hanukkah, or Kwanzaa recipes from family members and create a family holiday cookbook. Teach younger family members how to make their favorite dishes, then sit down and enjoy a home cooked treat in the comfort of home.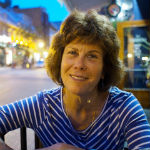 Written By: Molly Kavanaugh