Published: December 22, 2020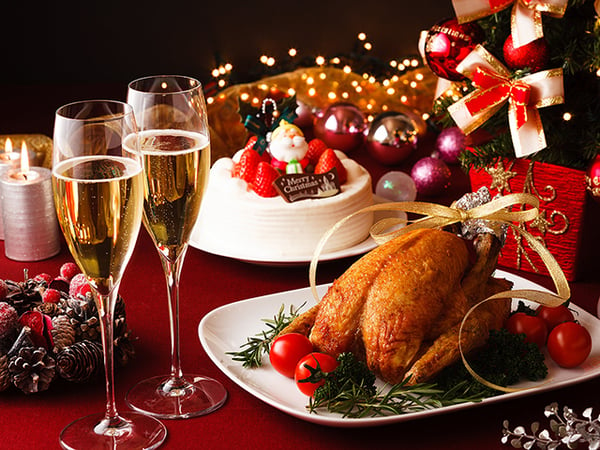 Like most everything else in 2020, our traditional holiday spread is going to look different this year. A smaller meal, perhaps, served on a day other than the actual holiday or shared with loved ones over Zoom instead of around the table.
There's lots of ways to dish up a special feast, whether it's traditional or "outside the box," so let's get started.
Less Makes More Sense
Health officials recommend we keep our holidays gatherings small (also masked and socially distant) so why bother cooking a whole ham or turkey.
Epicurious associate editor and chef Joe Sevier came up with 37 smaller holiday meals, including pork chops or pork loin instead of ham and turkey tenderloin or chicken instead of a whole bird.
Or pick a different bird, he says.
"A Cornish hen is small enough that you could serve one whole bird per person if you'd like. This recipe suggests one bird for two—cooked entirely in the slow cooker (it just may be the easiest holiday recipe on the entire site). For me, a duck breast always feels festive."
Along with recipes for other birds – quail, pheasant, goose – he includes ones for salmon, scallops and other seafood dishes. (Speaking of fish Lake Erie perch from our backyard pond is always special.)
If you really want to keep the meal traditional but take a holiday from cooking contact Giant Eagle, Heinen's or your local grocery store and see what's on their holiday menu. Or support one of your favorite restaurants or specialty store, such as Honey Baked Ham, that is set-up for curbside carryout.
Remember – this is the year to shake it up so if you want pasta (or pizza), Chinese or sushi for Christmas or New Year's Eve go for it.
Cookies and Other Sweets for the Feast
With cookie exchanges mostly on hiatus and fewer guests around the table you'll probably want to cut back on your favorite cookie recipe (many of us are already dealing with the "Quarantine 15").
Instead of cookies, what about making a Christmas-colored cherry or key lime pie, or red velvet or holiday-decorate cupcakes or any kind of fudge, which makes a wonderful gift too?
Members of the New York Times Food Department recently shared 18 favorite holiday foods and almost half of them were sweets – Baked Alaska, rugelach, Italian ricotta cookies, chocolate-peppermint shortbread to name just a few.
Better yet, buy your sweets from a local bakery or online, such as from Harry & David (the company offers much more than fruit).
Many Ohioan's know about Cincinnati-based Graeters, which celebrated its 150th anniversary this year and is known for its eclectic selection of chocolate chip mixes. But did you know Graeters ships ice cream nationwide with a guarantee that the ice cream will arrive frozen?. You do have to order at least 6 pints, but tuck extra pints in the freezer for a mid-winter pick-me-up. While it may be tempting, you don't have to eat it all at once.
Don't Forget a Spiritual Side Dish
Though our holiday celebrations may not be as festive as years past, try to include a side dish that feeds your heart too.
Kendal resident and retired Professor of Religion Malcolm Peel will be serving up kindness in three flavors.
"I expect to pass through life but once. --- If, therefore, there be any kindness I can show, any good deed I can do for any fellow-being, any kind word I can speak; let me do it now as I shall not pass this way again."
From Johann Wolfgang von Goethe, German poet & philosopher: "Kindness is the golden chain by which society is bound together."
"The best part of a good person's life are one's little, nameless, unremembered acts of kindness."
And Kendal resident Sally Nelson-Olin, a retired minister, will be serving up a big helping of gratitude with her husband, Gary, also a retired minister.
"Preparing our meals has given us an opportunity to reflect on the dedication and effort it takes to plan, execute and clean up after each repast, and has made us particularly grateful for the extra effort the dining staff has made each day since we arrived. Too often we take for granted the ways that our dedicated Kendal staff and our fellow residents have been "feeding" us day after day – tending to not only our dining needs, but to the beauty of our surroundings, the cleanliness of our facility, and the health and well-being our bodies and spirits.
One thing this pandemic has made us aware of, is that the work each person does is not just a job or a task to complete. It is holy work."
Learn More About Our Vibrant Community for Older Adults
---
Are you making plans for your future? Kendal at Oberlin offers an active lifestyle, along with the comfort and security of an engaged and caring community.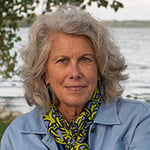 In the past, Molly Kavanaugh frequently wrote about Kendal at Oberlin for the Cleveland Plain Dealer, where she was a reporter for 16 years. Now we are happy to have her writing for the Kendal at Oberlin Community.