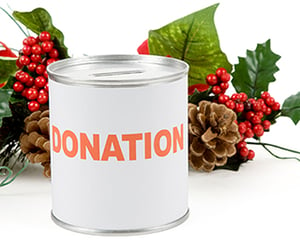 For many of us, the holidays bring out our best as we go the extra mile to make a special gift for a loved one, plan a dinner party for friends or donate money to our favorite charity.
But for con artists, holidays bring out the worst as they look for new and clever ways to prey on our generous spirits, especially those of older adults.
According to the FBI:
Senior citizens are most likely to have a "nest egg", to own their home, and/or to have excellent credit—all of which make them attractive to con artists. People who grew up in the 1930s, 1940s, and 1950s were generally raised to be polite and trusting. Con artists exploit these traits, knowing that it is difficult or impossible for these individuals to say "no" or just hang up the telephone.
Now that the holidays are upon us, make sure you check this list of holiday scams.
Letters from Santa, and Other Scams
The Better Business Bureau has put together a list of common holiday scams. Hard to believe, but Santa letters are one of them.
"Several trusted companies offer charming and personalized letters from Santa, but scammers mimic them to get personal information from unsuspecting parents. Check with BBB.org to find out which ones are legitimate," the company advises.
Other consumer warnings from the BBB include:
When shopping online, use a credit card (not a debit card), make sure the website address includes https – the "s" is for "secure, and be on the lookout for "look-alike" websites of popular brands;

If you receive an electronic card, make sure the sender's name is apparent and don't open if you are required to share additional information;

Be on the lookout for phony charity solicitations, which may come as a letter, email, text or social media ad. (Before donating, check out the charity on Charity Navigator.)

Also, be aware of fake seasonal jobs that require you to share personal information online or pay for a job lead. Apply in person or go to retailers' main websites to find out who is hiring.
Consumers Love Gift Cards, So Do Scammers
Years ago, older adults often gave cash or a check to the younger relatives, and some still do. But now they can give a gift card, which is like cash but a bit more personal – here's money for gas or groceries - plus the giver often earns gas points or credit card rebates by doing so.
Gift card sales are expected to be a nearly $25 billion industry this holiday season, so no surprise con artists have found a way get in on the act. They steal activation codes and other data from the cards hanging on the racks, then monitor the cards and drain the balances as soon as they are bought.
Scambusters.org came up with 8 tips for protecting yourself from gift card scams.
Here are 4:
Don't buy gift cards from online auction sites. Since this is a large source of gift card fraud, these cheap gift cards may well be worthless to you. Some of these cards are real, but many are stolen, counterfeit or used.

Always carefully examine both the front and back of a gift card before you buy it. If you can see a PIN number, put the card back and get a different one. If a gift card looks like it could have been tampered with, don't buy that gift card.

Always keep your receipt as a proof of purchase, as long as there is money stored on the gift card. Since many retailers can track where the gift card was purchased, activated and used, if the card is stolen, some retailers will replace the card for you if you have your receipt.

Never, ever give your Social Security number, date of birth or any other unneeded private information when you purchase a gift card. No reputable company will ask for this information.
The Red Kettle is For Real
The first holiday pot was placed near the San Francisco docks in 1891. Today Salvation Army's Red Kettle is ubiquitous, last year raising $144.5 million for millions of Americans in need of food, shelter and social services.
Every year scammers try to take advantage of this generosity, so don't be tricked into giving to thieves. People who solicit for Salvation Army wear a Salvation Army apron and ring a bell next to a red kettle. Sometimes small kettles are placed on store counters.
The Salvation Army will never approach you on the street to solicit funds, nor will they ever knock on your door to ask for money.
The Salvation Army also sends mail (often in red envelopes) and email asking for donations.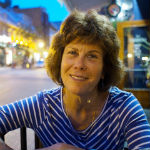 In the past, Molly Kavanaugh frequently wrote about Kendal at Oberlin for the Cleveland Plain Dealer, where she was a reporter for 16 years. Now we are happy to have her writing for the Kendal at Oberlin Community.