Published: December 7, 2020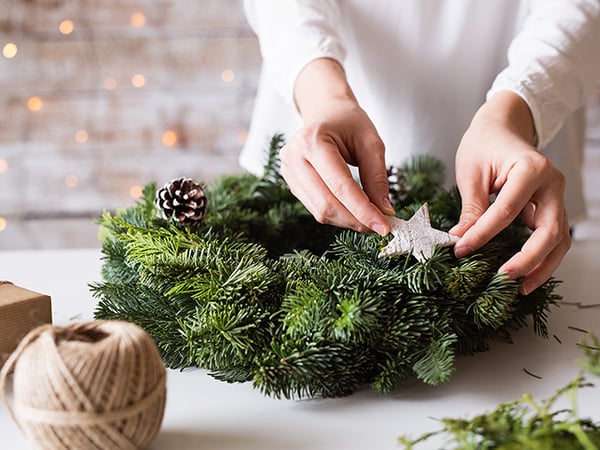 In years past you had a lot of holiday "had to's." You had to bake your family's favorite cookies, attend neighborhood and office parties, decorate every room in the house and on and on. Holiday cheer often turned into seasonal stress.
But this holiday season many "had to's" – even the ones we enjoy (sigh) – are on hold. Why not make this holiday simple?
Simple but Meaningful Gifts
Many of us have embraced decluttering and downsizing during the pandemic, and the holidays are a wonderful time to pass along some of those newly discovered treasures. Whether it's an heirloom watch, a cherished book of poetry or trinkets from your travels, think about someone in your life who would appreciate such a gift from you.
Many downsizing projects also include photographs, which are a great source of inspiration for homemade gifts, starting with ornaments. You can buy ready-made ornaments or custom designed ones without setting foot inside a store. Ditto for frames.
Giving a gift card is certainly simple (and usually appreciated) but often feels too impersonal.
So make it more personal: For extra-busy parents a gift card or subscription to a meal kit service such as Freshly or Blue Apron; for older adults in your life a "fruit of the month" or "flower of the month" club; for children "Little Passports" subscription boxes or a monthly box club; for religious family and friends a gift made by monks and nuns, such as preserves or cookies; and for just about anybody on your list a carton of your favorite ice cream or box of candy.
Speaking of food, maybe you have been sorting through boxes and files of recipes – or have time to tackle that project now. For the cooks and gardeners in your life, put together a themed packet of recipes, those cherished and untried. Fresh veggie recipes for gardeners and vegetarians, pies and cakes for the baker, fish and meats for the griller, and so on.
TLC and Comfy Too
We all are in need of gifts that soothe and comfort, starting with comfortable clothes for our pandemic "lounging around." Sweatshirts, sweatpants, slippers, anything fleece, flannel or furry and clothes and accessories to get us outside as much as possible are all great gifts this year.
So are throws and blankets, especially weighted blankets that are designed to help people release stress and sleep more soundly. Other gifts to help with sleep include eye shades, lavender and other essential oils, and herbal teas.
With longer nights, consider giving a scented or flameless candle or battery-operated lantern. A light therapy box helps people with seasonal affective disorder (SAD) but this winter more of us might need a light lift too.
According to the Mayo Clinic:
"A light therapy box mimics outdoor light. Researchers believe this type of light causes a chemical change in the brain that lifts your mood and eases other symptoms of SAD.
Light boxes are designed to be safe and effective, but they aren't approved or regulated by the Food and Drug Administration (FDA) for SAD treatment, so it's important to understand your options. Talk to your health care professional about light box options and recommendations, so you get one that's best suited to your needs."
Give a Gift to Yourself
Someday (very soon we hope) we will be able to gather with family and friends, travel, dine out and visit the gym and yoga studio. But now we are mostly homebound. Is there a gift you can give yourself to add joy? A movie or music streaming service? An upgraded smartphone or computer? A hoodie or a hat? A meditation cushion or a pretty journal? A zoo or nature center membership?
Self-care is important during these challenging times. Give yourself permission to skip any "shoulds" this year, like listening to holiday music or cooking the family's traditional holiday meal. This is the year to go off-script because, well, you "had to."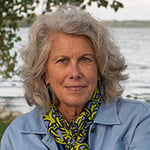 In the past, Molly Kavanaugh frequently wrote about Kendal at Oberlin for the Cleveland Plain Dealer, where she was a reporter for 16 years. Now we are happy to have her writing for the Kendal at Oberlin Community.