Published: January 4, 2023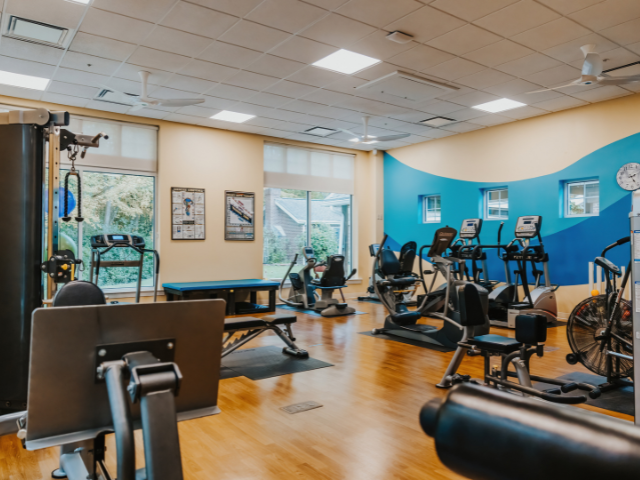 Since we know exercise is good for us, we "grin and bear it" and as Nike says, "just do it." But many of us might need extra motivation to get moving.
Can 2023 be the year you put FUN into your fitness routine?
"Children enjoy exercise because they don't treat it as exercise; they're just doing what they love. And you can apply that same concept to your workouts. There are so many options when it comes to being physically active, you don't have to force yourself to do an activity just because other people use it as their form of exercise. Bike riding, ice skating, playing tag with your kids, dancing to your favorite song … Yes, these fun activities count as exercise," writes Stephanie Mansour, a personal trainer and fitness writer.
In other works, choose an activity that sounds fun. For instance, I used to love my daily run, now I prefer a vigorous hike in my favorite park, the Cincinnati Nature Center.
Stephanie's other suggestions include:
Track your progress in an app (and there are apps galore, from running and swimming to yoga and biking);
Find an in-person community, and enlist a buddy or make a new friend in class to make the outing more enjoyable, or check out the plethora of virtual options.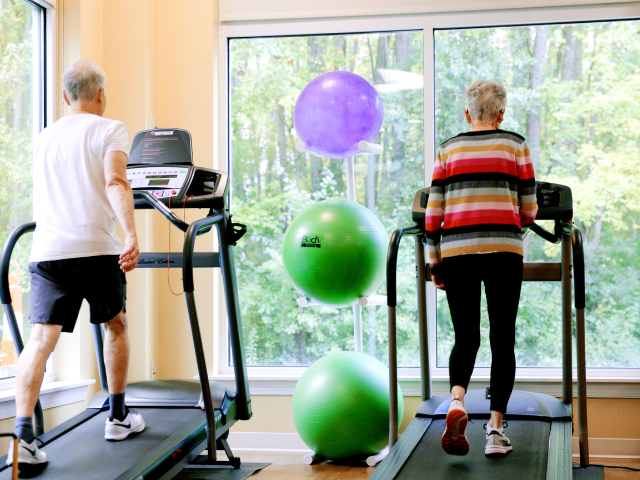 University of Pennsylvania Professor Katy Milkman, author of "How to Change," found that "temptation bundling" improved her study and fitness habits when she decided to only enjoy thriller novels when working out.
"Practically overnight, I stopped wasting time when I should have been studying. Instead, I started craving trips to the gym to discover what would happen next in whatever novel had me engrossed. Not only that, I enjoyed the novels and workouts more combined—I didn't feel guilty reading, and time flew at the gym," she said, adding that this strategy can be used to solve other problems.
Think of healthy ways to reward yourself too. Schedule a massage or facial after you reach a goal. Splurge on a new workout top or accessory. Indulge in a refreshing smoothie or latte after class.
Exercises that Lean Toward Fun
As fitness writer Stephanie Mansour wrote, dancing by its very nature is fun to do. And there's lots of different ways to dance, from belly to tap to ballroom. Dancing is popular at Kendal at Oberlin. Weekly dance activities at the Life Plan Community include English Country, Square, Line and Rollator Line, along with a dance walking class.
And dancing is for everyone, says Kendal Wellness Coordinator Jill Tvaroha, who danced professionally as a young adult. "One of the most damaging things we do to ourselves is tell ourselves we can't do something, can't do something perfectly, or whatever can't is coming to your mind. Can't is not a helpful word and everybody can dance," she said, adding that includes people in wheelchairs and people with dementia.
Lively music also enhances dancing, and it's good for our brain too. "Adding music to a dance experience creates a deeper experience for our minds. This makes our brain focus on rhythm, counts and requires our brain to do two things at once," Jill said.
But music can also be incorporated into other exercises. For instance, Kendal water aerobics classes include music, requests welcome, as well as games.
Many Kendal residents carpool weekly to nearby Splash Zone for pickleball, a sport that has boomed in recent years, especially among older adults.
"Pickleball is a sport that seniors can play with relative ease and find enjoyable, which is important as age and medical conditions may make some sports more difficult to continue as we get older," says Dr. Edward Laskowski, a specialist in physical medicine, rehabilitation and sports medicine at Mayo Clinic.
Benefits include improved eye-hand coordination, and muscle and cardiovascular strengthen. And it's a fun social gathering, which can help curb loneliness and depression.
Learn More About Kendal at Oberlin – A Vibrant Community for Older Adults
---
Are you making plans for your future? Kendal at Oberlin offers an active lifestyle with opportunities for lifelong learning, art and culture.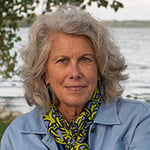 In the past, Molly Kavanaugh frequently wrote about Kendal at Oberlin for the Cleveland Plain Dealer, where she was a reporter for 16 years. Now we are happy to have her writing for the Kendal at Oberlin Community.
About Kendal at Oberlin: Kendal is a nonprofit life plan community serving older adults in northeast Ohio. Located about one mile from Oberlin College and Conservatory, and about a 40 minute drive from downtown Cleveland, Kendal offers a vibrant resident-led lifestyle with access to music, art and lifelong learning.