Published: November 19, 2020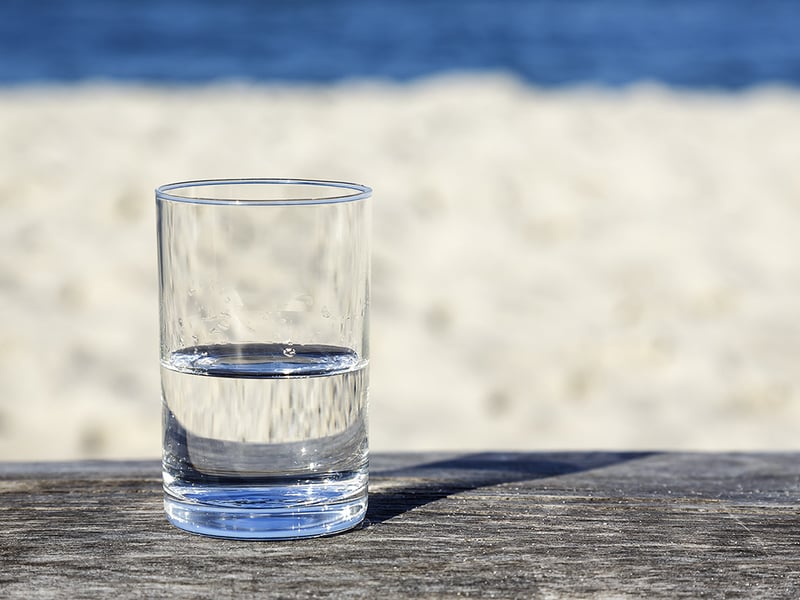 What type are you - a glass half full or a glass half empty person? Or are you more likely to say "it depends"? For instance, a hundred-year pandemic comes along, and your glass is bone dry. But a first grandchild (or great) comes along and voila! Your glass overflows.
Here's 20-question gratitude quiz developed by two psychologists that will help you discover where you lean on the gratitude scale.
A high score means a healthier body and mind, according to Robert Emmons, one of the leading scientific experts on gratitude.
"We've studied more than one thousand people, from ages eight to 80, and found that people who practice gratitude consistently report a host of benefits:
Physical
Stronger immune systems
Less bothered by aches and pains
Lower blood pressure
Exercise more and take better care of their health
Sleep longer and feel more refreshed upon waking
Psychological
Higher levels of positive emotions
More alert, alive, and awake
More joy and pleasure
More optimism and happiness
Social
More helpful, generous, and compassionate
More forgiving
More outgoing
Feel less lonely and isolated."
What Other Experts Say
Speaking of the glass metaphor, a new book entitled Wake Up Grateful: The Transformative Practice of Taking Nothing for Granted goes "beyond the proverbial question of whether the glass is half full or half empty, and encourages readers to awaken to the gift of having a glass at all."
The book is written by Kristi Nelson, executive director of A Network for Grateful Living, and includes a foreword by Benedictine monk Brother David Steindl-Rast. (Watch his videos and up your gratitude score.)
Another new book is The Gratitude Project: How the Science of Thankfulness Can Rewire Our Brains for Resilience, Optimism, and the Greater Good. The book is a collection of essays from researchers and public figures, and the result of a multiyear collaboration between the Greater Good Science Center and Robert Emmons, author of Thanks! How the New Science of Gratitude Can Make You Happier.
Maybe you already have a favorite gratitude book, such as Sarah Ban Breathnach's Simple Abundance or Oliver Sachs Gratitude or own a gratitude journal.
Journaling and Other Gratitude Practices
Emmons and others encourage people to record daily three to five things (big and small) for which they are grateful.
"You can just write a word or a short phrase, but as you write these things down, take a moment to be mindful of the things you're writing about (e.g., imagine the person or thing you are writing about, etc.) says Yale Professor Laurie Santos, who teaches the popular course "The Science of Well-Being" (available for free on Coursera) and records the podcast "The Happiness Lab."
Before we look at other gratitude practices, let's get this out of the way.
'Before COVID, we could offer a handshake, a pat on the back, or a hug when socially appropriate, in addition to more common direct verbal or written forms of communication," writes Dr. Michael Fishman. Even smiles of appreciation are hard to convey from behind a face mask.
But there's still lots we can do.
Sending cards and letters is safe (or e-cards and emails). Along with telling loved ones how much we appreciate them, send a thank-you card to the local health or police department, the grocery or drug store, your library or church. Think about companies and organizations that have been on the front line or gone out of their way to make your community safer and let them know their efforts are appreciated.
StoryCorps started "The Great Thanksgiving Listen" 5 years ago, encouraging young people to interview an elder, mentor or someone they admire and are grateful for. Even though many of us will be physically apart this holiday, this intergenerational project can still continue on Zoom, FaceTime or over the phone. (Ask them what they are most thankful for.)
And while many of us cannot physically participate in food drives and serving community meals, we can financially support these critical efforts. Or pay it forward next time you at the grocery store or in a fast food drive-through.
Need some inspiration to keep you on track? Sign up for this daily quote from A Network from Grateful Living, and lets us know how you practice gratitude.
5 Ways of Living Life with Purpose
---
Studies show that people who feel they live a purposeful life tend to be healthier in body, mind and spirit.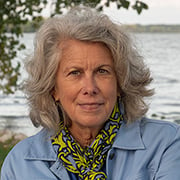 In the past, Molly Kavanaugh frequently wrote about Kendal at Oberlin for the Cleveland Plain Dealer, where she was a reporter for 16 years. Now we are happy to have her writing for the Kendal at Oberlin Community.