Published: September 7, 2021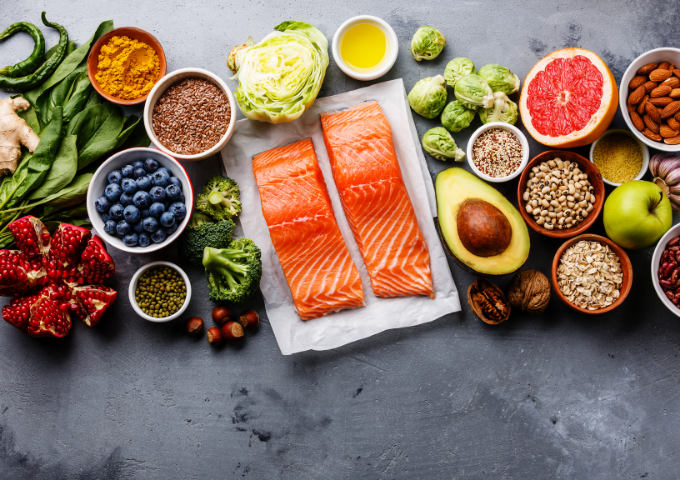 Young or old, we never tire of asking "What's for dinner?" Some days we go full steam ahead and spend countless hours looking for a recipe, cooking utensils, spices, and other ingredients, even if it means multiple stops, to make the meal special. Add the time spent in the kitchen and we're talking a big investment in time and money.
Then, faster than we can say "Time to eat" we're looking at a sink full of dirty dishes.
Maybe we need to be asking another question: "What is mindful eating and how do I practice it?"
From the American Diabetes Association:
"Mindful eating (i.e., paying attention to our food, on purpose, moment by moment, without judgment) is an approach to food that focuses on individuals' sensual awareness of the food and their experience of the food. It has little to do with calories, carbohydrates, fat, or protein. The purpose of mindful eating is not to lose weight, although it is highly likely that those who adopt this style of eating will lose weight. The intention is to help individuals savor the moment and the food and encourage their full presence for the eating experience."
And from mindfulness guru Thich Nhat Hahn:
"With the energy of mindfulness, even eating can become sacred. We have a chance to get into deep contact with the miracle of food, and the people surrounding us, whether they are family, friends, colleagues or fellow-practitioners on the path." (FYI - solo dining is also an opportune way to practice mindful eating. More from Thich Nhat Hahn below.)
Health Benefits of Mindful Eating
We all have had the experience of sitting down to eat in front of a screen or book and paying little attention to what we put into our mouth. Before we reach the first commercial or end of chapter, we're heading back to the kitchen to fill our empty plate.
Overeating and other unhealthy eating patterns often ensue. Mindful eating can help change those behaviors, according to Healthline, citing two mindful eating studies.
A 6-week group seminar on mindful eating among people with obesity resulted in an average weight loss of 9 pounds during the seminar and the 12-week follow-up period. Another 6-month seminar resulted in an average weight loss of 26 pounds — without regaining weight in in the following 3 months.
Mindful eating also can help reduce binge eating and emotional eating, both which can led to obesity.
Research from psychologist Jennifer Daubenmier, published in the journal Obesity, found that the benefits of mindful eating might help overall health. "Our study shows it may lower the ratio of triglycerides to HDL (good) cholesterol, which reduces the risk of heart disease," Daubenmier says. "It may also help control blood sugar, possibly because of reductions in sugary foods."
Another study she led found that mindful eating along with mindfulness meditation was associated with better cardiovascular responses to stress (such as more relaxed blood vessels during stressful events), which may help individuals perform better under stress and contribute to better heart health.
"Sometimes it's hard to tell the difference between being stressed and hungry," Daubenmier says.
In general, when we pay attention to what we are eating we tend to chew our food more, which in turn leads to improved digestion and a satisfied (rather than stuffed) feeling in our stomach.
How to Practice Mindful Eating
Thich Nhat Hahn has written articles, books and made videos about mindful eating.
He has also created a simple 8-step guide to the practice of mindful eating:
Just eat (turn off screens and other distractions)
Before eating pause and look at the food (its color, shape, smell);
Look deeper – consider how the food reached your plate, experience gratitude for the food, etc.
Take a mouthful, put your eating utensil down, chew a little longer, savor the experience.
When your mind wanders (and it will), bring it back to the food in front of you.
When finished, ponder the question "Where has the food gone?"
Celebrate your success, befriend your failures.
Gather others for a mindful meal.
Another practice, developed by mindfulness expert Jon Kabat Zinn, centers around a raisin. He recommends doing the 5-minute practice daily for at least a week to learn how to eat mindfully.
Free Guide: Taking Care of Your Hardest-working Organ: Your Heart
---
This helpful guide offers tips to help you keep your heart healthy.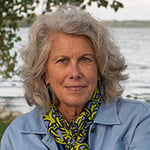 In the past, Molly Kavanaugh frequently wrote about Kendal at Oberlin for the Cleveland Plain Dealer, where she was a reporter for 16 years. Now we are happy to have her writing for the Kendal at Oberlin Community.
About Kendal at Oberlin: Kendal is a nonprofit life plan community serving older adults in northeast Ohio. Located about one mile from Oberlin College and Conservatory, and about a 40 minute drive from downtown Cleveland, Kendal offers a vibrant resident-led lifestyle with access to music, art and lifelong learning.