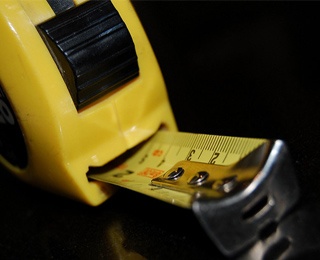 You've been looking for a smaller home to fit your current lifestyle, and you have finally found the perfect place.
Whether you're moving to a retirement community, condominium development or neighborhood lined with small houses, now that you can picture your new home it's time to look around your old home and figure out what furniture makes the move with you.
Your furniture is almost like an old friend - worn and showing signs of age, but comfortable and valued. Getting rid of some of these pieces, especially sentimental and expensive furniture, can seem daunting and difficult.
Here are three tips to help you make the right move. And speaking of an old friend, for this project why not ask a trusted set of eyes to help you decide.
Start with a Tape Measure
Have you ever packed for a road trip and discovered when it's time to load the car that you have too many bulky suitcases, boxes and assorted containers?
Most of us have a hard time visualizing what will fit into an empty space, which is why a tape measure is essential. Houzz contributor Becky Dietrich recommends a 25-foot tape measure, because you'll want to measure the rooms too.
"Measure, measure, measure. I cannot overstate the importance of this step. Even if your homeowner's association, real estate agent or landlord supplies you with a floor plan, measure anyway! Those plans are almost never correct, and even a few inches can make a huge difference in a small space. I use quarter-inch-scale graph paper and draw the rooms more or less to scale, but that is not necessary," she writes.
Now measure the width and depth of the furniture you want to keep. But wait a minute, what furniture should you keep?
Two for One
Of course, you need certain staple pieces, such as a bed and dresser, kitchen table and couch, so measure those (but keep an open mind – more on that later).
Then look around the house for furniture that could be used for more than one purpose – a futon or sleeper couch, an end table with drawers, a drop leaf table, a storage ottoman. A bookshelf can hold more than books, a china cabinet more than dishes. You get the idea.
Next take stock of furniture that can be altered to fit in your new home. Sure, you can paint and reupholster, but as Apartment Therapy advises, that's just the tip of the iceberg.
"A too-small dining table can have a new, lower base added and become a grand coffee table. The top of an old table can be put on new legs or vice versa. Bookcases can have doors added or doors removed, or be placed on their side to become sideboards. Even upholstered items can be changed; consider removing the back of a too-structured sofa to create a chaise, or removing the arms of a chair so that it will fit in a smaller space."
Finally, think outside the current use of the furniture. Could a dresser work in a den? A dining room chair at a desk? A small bookshelf for linens?
Time to Buy
Big worked grand in your current house, but is likely to cramp your new living space big time. Instead of the full-size couch, consider a loveseat. Replace the king size bed with a queen, or smaller.
Pottery Barn, for instance, features a small space furniture section on its website. Items include coffee tables with drawers, nesting end tables, armchair with a twin bed and storage ottomans.
The international home furnishings megastore Ikea has posted a handful of videos on YouTube with creative ideas to maximize your space.
Time to Say Good-bye
Now it's time to bid farewell with a part of your past.
For furniture that holds sentimental value, consider giving it to a relative or friend who might enjoy and need such an item. For valuable furniture, and depending on its age, contact a consignment or antique store, or sell on eBay or Craigslist.
Donate furniture to Goodwill, Habitat for Humanity ReStore, or, depending on the item, a local community center or church.
And say hello to your new home.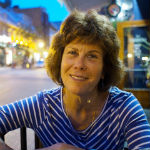 Molly Kavanaugh frequently wrote about Kendal at Oberlin for the Cleveland Plain Dealer, where she was a reporter for 16 years.