Published: November 4, 2022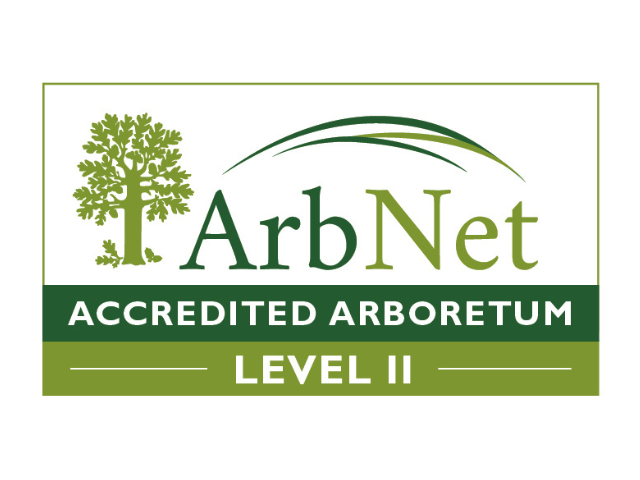 Take 100+ acres of diverse habitat, add 500+ environmentally engaged Kendal residents and staff and the result: The John Bartram Arboretum at Kendal at Oberlin.
Now seven years later the arboretum has reached a "major milestone." It is now a Level II facility, joining just 170 other arboretums worldwide with such a designation, according to the ArbNet Arboretum Accreditation Program.
Alan Lockwood, chair of Kendal's Arboretum Committee, says this "major milestone in our maturation was the result of adhering to our mission statement which is, ' ... to be a model of responsible urban arboriculture to engage, sustain, and educate our residents and the broader community.'"
Kendal is also just one of two Level II arboretums among Kendal Corp. affiliates – the other is Kendal-Crosslands Communities in Pennsylvania. The Collington affiliate in Maryland has a Level 1 arboretum.
What it took to reach this milestone
The arboretum includes wetlands and wooded areas, approximately 136 species and 184 genotypes, or types of trees.
Kendal's commitment to this upgrade was cemented when the Kendal administration expanded the job responsibilities of grounds staffer Rachel Duncan to horticulturist and arboretum curator.
But that was just the start, Rachel says.
"This achievement has been a work in progress for over two years and was accomplished through an increase in our collections' biodiversity, the creation of a Collections Policy to guide our growth, official management by staff, and a very robust increase in educational programming," she says.
She's not exaggerating about the robust educational programming. Where once the arboretum calendar centered around an Arbor Day event in April, the calendar is packed with walks and talks.
For instance in 2022, John Blakeman, noted Ohio prairie researcher and member of the Natural Resources Hall of Fame, gave a presentation on "Restoring Prairies and Savannas in Ohio" and Kendal's Alan Lockwood talked about "Urban vs. Boreal Forests and the Value of Trees in the Fixation of Carbon Dioxide. . (Video is available at https://seniorstewardsactingfortheenvironment.org/net-zero).
For Arbor Day, Valerie Trouet, a renowned professor, gave a presentation focused on her book, "Tree Story: The History of the World Written in Rings," and Rachel led a tree walk through the arboretum.
The John Bartram Arboretum website was created in 2020 and includes, among other resources, tree walks and maps.
"Our web site augments in-person activities for those not able to visit the arboretum," Alan says. "This year as many as 1600 unique visitors accessed over 7700 pages per month. Although most viewers are from the United States, many other countries are represented."
The Arboretum Committee also writes a monthly article of the Kendalight.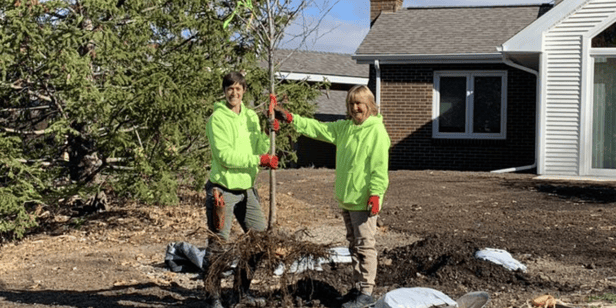 Benefits of an arboretum
The arboretum is a "healthy urban forest," but it's not just about beauty, Rachel says. The grounds provide ecological resources for birds and other wildlife, a shade canopy and energy savings.
It also creates an enjoyable atmosphere for residents and staff to live and work.
Other sustainability initiatives under at Kendal include solar and energy-efficient lighting installations.
Kendal has formed an ad hoc committee to pursue certifying Kendal as a "dark sky community," which means reducing exterior light pollution with energy-efficient lighting. Ohio has only one site certified by the International Dark-Sky Association (Geauga Observatory Park) and there is no continuing care retirement community on the international list that is so certified.
"I'd love to make Kendal the first," says resident Terry McGowan, who worked for nearly 40 years at GE and now runs a consulting business.
As for the arboretum, while ArbNet has two higher levels of accreditation, The John Bartram Arboretum is not the type of arboretum to pursue an advanced level. But with its Level II designation, the arboretum plans to continue its robust calendar, including training for grounds staff and collaborations with the city of Oberlin, Oberlin College and other interested organizations.
Check Out Our New Gardening Guide:
---
Gardening is a great activity at all ages. Get helpful tips here!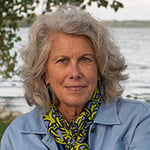 In the past, Molly Kavanaugh frequently wrote about Kendal at Oberlin for the Cleveland Plain Dealer, where she was a reporter for 16 years. Now we are happy to have her writing for the Kendal at Oberlin Community.
About Kendal at Oberlin: Kendal is a nonprofit life plan community serving older adults in northeast Ohio. Located about one mile from Oberlin College and Conservatory, and about a 40 minute drive from downtown Cleveland, Kendal offers a vibrant resident-led lifestyle with access to music, art and lifelong learning.