Published: April 21, 2020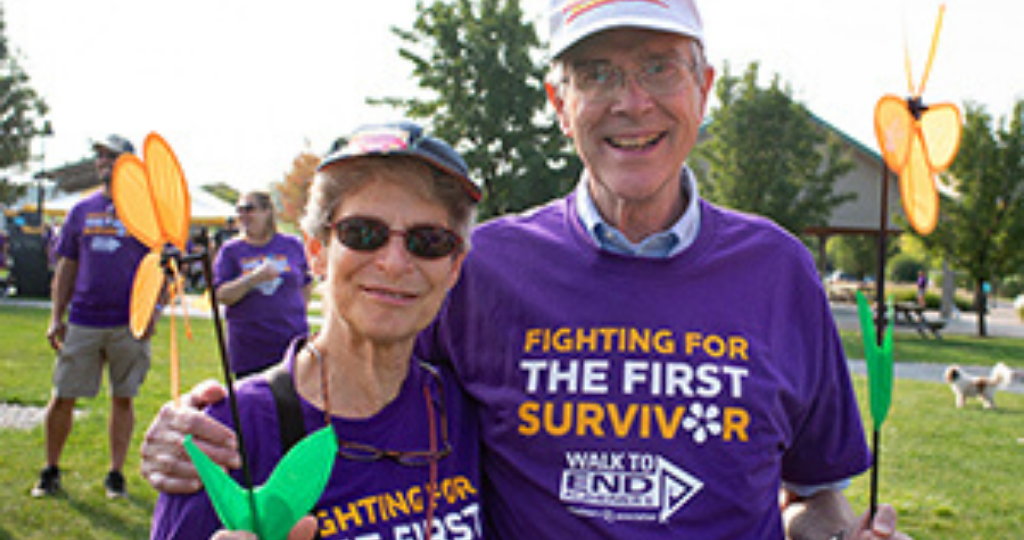 They help low-income older adults prepare their tax returns. They read to preschoolers and teach adult Sunday school.They give tours at the Oberlin College library and the Allen Memorial Art Museum.They deliver Meals on Wheels and sort food at Second Harvest.
Kendal at Oberlin residents take to heart the job of volunteering.
Every year Kendal's Volunteer Clearinghouse team tallies the number of volunteer hours, quite a number-crunching feat. In 2019 more than half of the 325 residents submitted hours, for a total of 53,617 hours.
Kendal residents volunteered nearly 25,000 hours for the benefit of Kendal, a nonprofit organization that encourages active resident leadership in community life.
But first, read a sampling of how Kendal people enriched schools, churches, nonprofits and the like last year.
Resident Outreach in the Oberlin Community
Tina Graf is facilitating a 9-month series of workshops on Witnessing Whiteness at the Oberlin Unitarian Universalist Fellowship.
"For a few years before I moved to Kendal, I had been seeking a curriculum to shepherd me and (mostly) fellow UUs through challenging reflections and conversations about the unearned benefits we have been privy to owing to the chance whiteness of our skin.The book Witnessing Whiteness by Shelly Tochluk with accompanying website and free 2-3-hour workshop facilitation materials has filled the bill.
Rich Hall is the "community" member of Oberlin College's "Institutional Animal Use and Care Committee," which reviews (and approves or rejects) all proposals for use of animals in research and teaching at the college.
"I read and critique all the proposals, making sure the animals are treated as well as possible and that the use of the animals is necessary and valuable. For 50 years I myself have been a vegetarian for moral reasons, so this work fits in with my prior ethical views," he says.
Elizabeth Brinkman volunteers with Credo Music, a faith-based organization based in Oberlin that develops young musicians to prepare them for a life of music and service.
"I contribute to Credo by proofreading and envelope stuffing. This is a great program, which helps young musicians work together, learn new interpretations, and improve their individual and group skills. In addition, all Credo participants participate in public service endeavors -- providing music for those who do not have access to it, e.g. prisons, clean churches, weed public gardens and much, much more," she says.
Several residents volunteer at the Oberlin Public Library. Vern Wettersten is vice chair and Kay Rider is treasurer of the library's Friends, which helps raise money for library improvements and young reader programs, and Dorothy Luciano spends 8 to 10 hours a week in the stacks.
"I inventory the books, check their condition, and dust the shelves. I like being part of the Oberlin community's vitality and being part of the larger-than-Kendal world. Also, the atmosphere there is good: light-hearted and very friendly," she says.
Resident Outreach in the Kendal Community
A group of residents spend a couple hours a month as bluebird nest box monitors.
"The support of nest box monitors has significantly increased the survival of these native species. Already this winter several Kendal residents have reported sighting Eastern Bluebirds in trees near their cottages, a testament to the successful monitoring of past years," Nina Love says.
Kenneth Cheek got involved with a group working on transportation issues for residents.
"I happened to have had experience in this area so I helped modify how it had worked and we set up what now is known as the Ride Share program. An individual pays a $35 annual fee and is eligible for an unlimited number of free rides to a medical appointment for a year. In four years, we have been able to do all requests, over 100," he says.
Several residents are active with Supporting Friends, a group who assist residents in the Stephens Care Center by reading, visiting, sharing meals and other activities.
"Sitting with the dying is very meaningful to me. If possible, no one should die alone, and I'm (selfishly) hoping to pay it forward. But it also reveals how caring the staff in Stephens is when residents are at end of life. Watching them minister to the dying is a blessing," Diane Follet says.
5 Ways of Living Life with Purpose
---
Studies show that people who feel they live a purposeful life tend to be healthier in body, mind and spirit.

In the past, Molly Kavanaugh frequently wrote about Kendal at Oberlin for the Cleveland Plain Dealer, where she was a reporter for 16 years. Now we are happy to have her writing for the Kendal at Oberlin Community.