Published: June 30, 2020
Kendal at Oberlin residents are "all in" when it comes to celebrating LGBT Pride Month in June. But this year COVID put the kibosh on most activities until a later date.
Over the years one of the most memorable gay pride events was the "25 and Proud" panel discussion held in 2018 to commemorate Kendal's 25th anniversary.
Eight residents shared stories of an earlier life that involved inner conflict and fear, of finding and forming relationships to help them become their true selves, and now of living in a supportive community like Kendal.
"Here at Kendal, we feel safe. More than safe - belonging to a community where the stated policy of inclusion and the Kend
At the panel discussion participants announced the formation of LGBT+A, an awareness, advocacy and support group for lesbian, gay, bisexual, transgender and other gender non-conforming residents, staff and allies at Kendal at Oberlin.al values are more than words but run true in the life of this beloved community," said Ardith Hayes, who moved to Kendal in 2011 with her spouse Ruth Ann Clark.
Kendal's spirit of inclusion is one of its core Quaker values and the reason many men and women choose to move to Kendal.
Meet three residents who are active with LGBT+A.
Ann and Nancy
"The absolutely number one thing is the people, the residents and the staff"
Ann Francis and her partner Nancy Lombardi made several visits to Kendal. "We were drawn to continuing care retirement places because both Nancy and I don't have any children. And we knew that as we were aging that it would be helpful to have support services. And when we visited we were more and more convinced that this was a very active community that staff and residents work together," Ann said, to make sure it would be a good fit for them as a gay couple and as Quakers.
Other attractions included Kendal's physical layout. The dining rooms, care center and other public spaces are centrally located, cottages are easy to access by covered walkways and a one-mile walking path is ideal for walking and biking.
"We liked the fact that as we age and we need more services, one of us could go to the care center and the other could stay in the cottage and we would not be miles apart where we had to get a car and go visit each other. We're right there," Nancy said.
They also liked Kendal's geographic location, within walking distance of Oberlin College and a 45-minute drive to downtown Cleveland, and the changing seasons.
Since moving to Kendal in 2015 the couple has gotten involved in activities both on and off campus. Ann was president of the residents association and Nancy was chair of the Resale Shop.
'We're not just interested in parties and stuff like that, but we're really interested in supporting the trajectory of aging for LGBT people. So this town is hopping with community activities and I'm right now, I'm really involved in getting out the vote," Ann said.
Meet Tom
"A campus location for a retirement community – what could be better."
Tom Konkoly's job at Ohio's Baldwin Wallace College in alumni engagement and gift planning took him into many CCRCs over the years.
"There was nothing like Kendal," he said, listing some of the things that makes Kendal special – the community's 100 acres certified as an arboretum, residents of all abilities living and eating together, physical therapy and other health care services available on campus, and more.
After Tom's partner died in 2015, he visited friends living at Kendal and decided to consider moving to the community. He liked its location in a college town, plus its proximity to Baldwin Wallace. Living at Kendal would give him access to an indoor pool and other fitness services at both the retirement community and Oberlin College, plus three libraries – Kendal's, Oberlin College's and the city of Oberlin's.
Since moving to Kendal in 2018, he has taken classes at Oberlin College and Firelands Association for the Visual Arts (FAVA), served on a couple of resident committees and learned line dancing.
"Resident interests are so diverse that meal conversations are always a joy," Tom said.
About Visits During the COVID-19 Pandemic
We hope you want to learn more about our vibrant community, and the fascinating people who live here. But during the COVID-19 pandemic, in-person visits to our campus are limited. Instead, our Assistant Director of Sales - Elisabeth Christman - would be happy to schedule a "Walk and Talk" virtual tour via Zoom or Skype. She will take you on a virtual walk around the campus, answering your questions along the way.
Plan a Virtual Visit to Kendal at Oberlin
---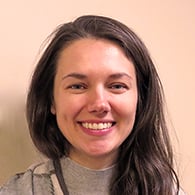 Looking for a vibrant retirement living community that fits your future living plans? Schedule a "Walk and Talk" virtual tour with Elisabeth today.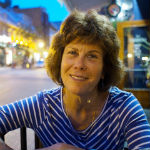 In the past, Molly Kavanaugh frequently wrote about Kendal at Oberlin for the Cleveland Plain Dealer, where she was a reporter for 16 years. Now we are happy to have her writing for the Kendal at Oberlin Community.