Published: September 23, 2021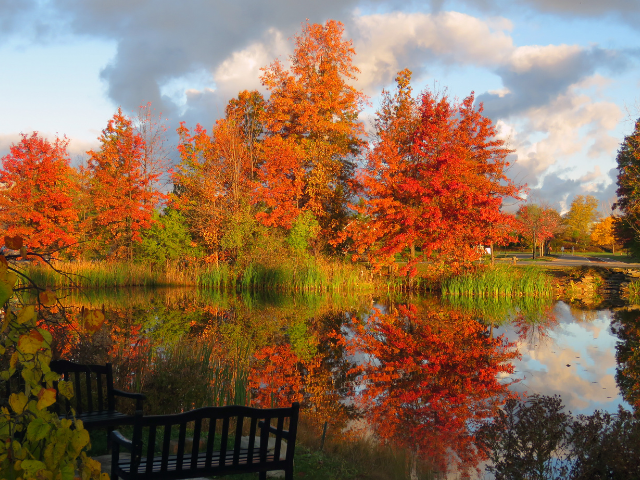 This week autumn officially begins and as temperatures drop our moods are likely to rise.
According to a recent poll, Americans say fall is their favorite season. But even more than cooler temperatures, we especially like the season because it means watching the spectacular orange, yellow, reds overhead.
Ohioans are in a good location for colorful autumn leaves because not only do we have awesome parks like Cuyahoga Valley National Park and Hocking Hills in our backyard, but within a day's drive south we can be at one of the premier fall foliage locations.
"The Great Smoky Mountains floods with thousands upon thousands of annual visitors all hoping to achieve a breathtaking view of the beautiful renaissance of nature," according to the park, which has put together a handy Fall Foliage Prediction Map of the entire United States.
The most vibrant colors in the Smoky Mountains are predicted from mid-October to mid-November. Many people enjoy staying in a cabin and hiking trails for an up close look at the colors, others like to spend the day on one of the park's many scenic drives, such as Newfound Gap Road.
"The 33-mile stretch climbs all the way to the top Newfound Gap, offering spectacular views along the way. In addition, there are several pull-offs with panoramic views of the mountains dotting the highway. For this reason, and many others, Newfound Gap Road is the most popular auto-tour in the Smokies," according to Tripster.
Check out the latest issue of Ohio Magazine that describes five fall drives along the Lake Erie shoreline, the Ohio River banks, historic communities and colorful backroads.
Leaf-Peeping Closer to Home
Ohio's official tourism office has come up with nine locations to see the state's "best" fall foliage:
Oak Openings in Toledo
Lake Erie Bluffs in Perry Township;
Geneva-on-the-Lake
Holden Arboretum in Kirtland
Nelson-Kennedy Ledges State Park in Nelson Township
Cuyahoga Valley National Park
Mohican-Memorial State Forest in Ashland County
Hocking Hills State Park in Logan
Clifton Gorge State Nature Preserve and Glen Helen Nature Preserve in Yellow Springs
Cuyahoga Valley National Park, Ohio's only national park, is a must-see destination for fall foliage hikes, (as well as cross-country skiing, wildflower walks, bike rides and other year-round fun).
A few highlights of the national park include:
Cuyahoga Valley National Park is a green space between two cities in northeast Ohio. The 33,000-acre park borders Cleveland to the north and Akron to the south.
The park protects 20 miles of the Cuyahoga River, which flows north into Lake Erie. Both waterways were infamous for being polluted and are much cleaner now due to the laws they helped inspire.
The four main arteries pass through the heart of the valley. The river, canal towpath, scenic railroad, and automobile byway extend north and south, linking the valley to the cities.
Each year, more than 2 million visitors come to the national park to pursue their interests.
Speaking of Autumn Leaves
We don't need a survey to tell us one of the least favorite activities of autumns. Yes, we're talking about raking leaves, but turn the dry leaves into compost and you'll be helping the environment and next year's garden, which should make you feel better about the chore.
Old World Garden Farms says there are 4 keys to turning dry leaves into "black gold":
Use leaves from maple, birch, ash, beech, cherry, and all varieties of fruit and nut trees (add acidic oak leaves in moderation);
To accelerate composting, shred leaves either with a leaf shredder or lawn mower;
Add nitrogen or green materials such as fresh vegetable scraps, eggs shells, coffee grounds, fresh green grass clippings, and manure (from big animals like cows and horses not cats and dogs);
Add oxygen by turning and mixing the pile at least once a week, as weather permits.
"If properly managed, most leaf compost piles can produce finished compost that is ready to go by early summer," the gardeners explain, long before it's back to raking leaves.
Check Out Our New Gardening Guide:
---
Gardening is a great activity at all ages. Get helpful tips here!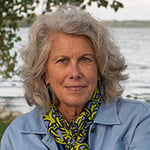 In the past, Molly Kavanaugh frequently wrote about Kendal at Oberlin for the Cleveland Plain Dealer, where she was a reporter for 16 years. Now we are happy to have her writing for the Kendal at Oberlin Community.
About Kendal at Oberlin: Kendal is a nonprofit life plan community serving older adults in northeast Ohio. Located about one mile from Oberlin College and Conservatory, and about a 40 minute drive from downtown Cleveland, Kendal offers a vibrant resident-led lifestyle with access to music, art and lifelong learning.