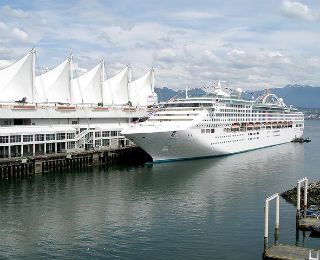 People interested in lifelong learning have an well-traveled friend in Road Scholar vacations. Formerly known as Elderhostel, a force in the world of travel and educational vacations, Road Scholar vacations have updated their image and their offerings in recent years.
While not quite as big on bargain vacation offerings as they may have been in years past, Road Scholar has upgraded the lodging recently. One such upgrade involved switching to hotels and motels, for most vacations, rather than dormitory style lodging. Thus, the increase in price. Still, these vacations remain an absolute bargain when considering what's included in the cost.
Modern History of Road Scholar
In 2009, Marty Knowlton, co-founder of Elderhostel, passed away at the age of 88. Then in 2010, Elderhostel rebranded, taking on the name of Road Scholar. The name is well suited, with the word "road" indicating a journey or experience, and "scholar" reflecting the program's deep appreciation for, and dedication to, learning.
In 2013, Road Scholar announced two new programs to accommodate the changing needs of today's travelers, the Flex and Family programs. 2014 saw the launch of Road Scholar's first iPad app, allowing users to access important materials, slideshows, maps, videos, and more from their iPads.
Why Road Scholar?
For many people, vacations are about so much more than traveling to new places and checking out the scenery. True, the scenery in many exotic locations is stunning. Great vacations, however, feed not only the senses, but also the mind and the soul.
Road Scholar provides an excellent value in vacation travel, offering opportunities for solo travelers as well as those traveling with companions. All travelers receive comfortable accommodations and appetizing meals, but they also receive the kind of instruction, education, and exploration most people traveling on their own will never experience.
Participant Lou Rawden chose Road Scholar learning vacations because they "provide a great opportunity not just to visit an area, but also to learn about it in depth." Larry and Jill Fine initially selected Road Scholar because it was geared to older travelers. After participating in the program they shared this discovery, "After the first program, where the travel was most important, we found that travel, while still important, was no more important than the people we met and the subjects to be studied."
Many Types of Programs
There are many different types of trips and learning opportunities available including:
Adventures Afloat. Cruises along some of the most spectacular waterways in the world via ocean liners, river boats, and smaller sailing vessels.
National Park Tours. These include expert guides to the most amazing views or to point out attractions most tourists cannot see on their own.

Outdoor Adventures. Golf, tennis, biking, and hiking allow you to spend time in the great outdoors to keep the body active while experts guide your way from one point of interest to the next keeping your mind active at the same time.

City Discoveries. These trips offer the power of structured learning combined with the freedom of independent learning. Programs include lectures, accommodations, some meals, and expert field trips along with opportunities for self-guided explorations as well.
There are also easy-paced programs, last-minute programs, and budget-friendly programs. Popular domestic tours include those in California and Florida, while well sought-after international tours include such destinations as Cuba, Greece, and Italy. Popular types of learning adventures include:
Birding

Culture and History

Food

Hiking and Walking

Photography

Wine

And many more!
These are only a handful of the opportunities available. Group tours for small groups are also available if you have several people who'd like to experience this type of travel together.
Additional Benefits of Road Scholar Learning Vacations
The amazing thing about all these excursions is that they allow you to meet new people, sample new cuisines, and share ideas with others who have similar interests in travel, discovery, and a thirst for knowledge.
Lifelong learning about new places, cultures, cuisines, etc. is a bonus to travelers of all ages. It feeds the mind while the sights, sounds, experiences, and connections all serve to feed the soul.
Whether you decide to become a Road Scholar because of a healthy intellectual curiosity, a need to travel and see the world, or a simple love of learning, there are many reasons to fall in love with the many benefits educational travel experiences like this has to offer.
Do you have any experiences with Road Scholar? Share in the comments below!