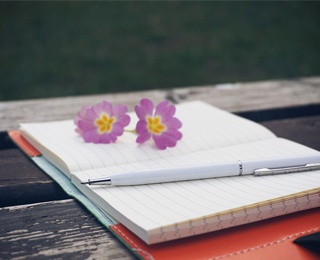 It's time (maybe way past time) to reduce the possessions in your living space. Maybe you are moving to a smaller home in a retirement community or condominium development and have to downsize. Maybe you are just tired of cluttered and cramped quarters, from closets and cabinets to basements and garages.
Sure, you've read articles how downsizing and decluttering can bring joy and freedom, and be a beautiful transformative event. But for you the idea of sorting through boxes of toys belonging to your adult children, closets packed with coats and fancy finery and cupboards lined with knickknacks and dishes hardly sounds freeing. In fact, it sounds like a headache, body ache, even heartache.
Not to fret. Here are tips to help you get the job done with less stress.
Get a Notebook
Forget steno pads and school subject binders, buy a blank book that looks friendly because you need a friend for this project. Check out journals with colorful covers and inspiring quotes like, "She saw every ending as a beginning" or "Adventure is out there."
See, this might even be fun.
Start making lists of categories in your house that you want to downsize. Books? Clothes? Furniture? Files? Dishes? Walk around the house and look in drawers and closets. Fabric? Photographs? Linens? And don't forget the basement, garage and attic.
Now that you have categories, make up a monthly calendar. What days are you going to do what, or for how long? Make sure you schedule time off and days off. Now, make another list, this one of things to do when you need a break from downsizing.
Warning: Don't list "shopping." In fact, try to avoid malls, garage sales, used bookstores, Internet shopping sites and the like. You'll have time to shop later, after the move or when you are ready to redecorate.
Laugh and Walk
"Stress relief from laughter? It's no joke," according to the Mayo Clinic. A good laugh has many positive benefits, both short and long-term, including firing up and then cooling down your stress response.
So what makes you laugh? Search for funny videos on YouTube and visit your local library (not bookstore) for funny books (Erma Bombeck? David Sedaris? Garrison Keillor?) and cartoons, such as The New Yorker's dogs, cats and other assorted collections and Zits teenage capers).
Exercise also helps you relax. Find time for a walk in the woods, a bike ride or run, a swim in the pool or lake, a yoga class. Select an activity you find enjoyable, maybe something you have wanted to do for a long time, like kayaking or ice skating. Inside, outside, alone or with friends – there's lots of options out there.
TLC to the Rescue
This week you're tackling the 2-car garage that is so full of stuff there is no room to park cars. When the project is complete treat yourself to a massage or pedicure, flowers or a good bottle of wine, dinner at your favorite restaurant. Reward yourself for a job well done – just don't go out and buy something unless it is perishable.
Two things to consider as you embark on this adventure:
Do you need a self-storage rental? A short-term rental might help you face an overwhelming task by allowing you to discard in stages. Maybe you have possessions for family members who are not ready or able to pick them up just yet, and the stuff is in your way.
You can find rentals of all sizes pretty much everywhere. Pick one that is convenient and has favorable, short-term rates. Remember you're looking for a temporary assist, not a permanent fix.
Do you need a professional to help with downsizing? There are many savvy individuals who can help you organize and downsize, figure out what works best for a floor plan and how to get rid of the overflow. Sometimes the expertise of an outsider is the answer if you want to do so in a timely and sane manner.
The National Association of Senior Move Management maintains a list of men and women throughout the United States who assist older adults and their families in making such a move. Senior Move Managers® have been screened and completed courses in safety and ethics. Fees vary greatly, depending on services needed and geographic area.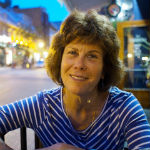 Molly Kavanaugh frequently wrote about Kendal at Oberlin for the Cleveland Plain Dealer, where she was a reporter for 16 years.