Published: May 21, 2020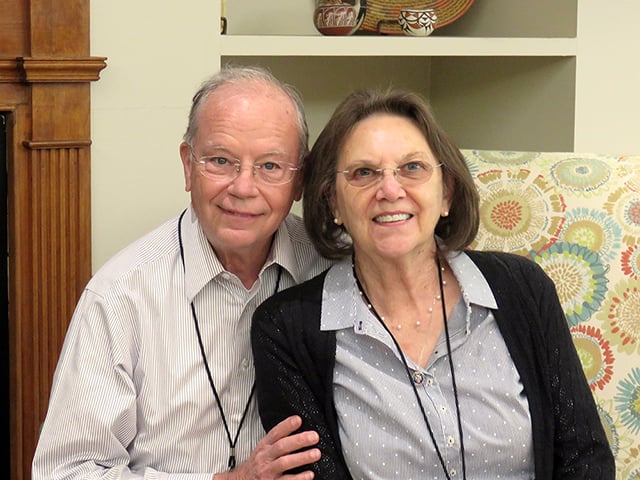 Lillie and Nick Long ended 2019 with a major moving plan in place.
The Louisiana couple had just signed a contract for a one-bedroom + den cottage at Kendal at Oberlin. While the cottage was being renovated, they would be busy selling their house, downsizing and planning a garage sale. All the pieces were falling together, including a 3-week break in Florida before moving to Ohio in May.
Then came COVID-19.
"Yes, there were some sleepless nights," Lillie says. What if they got sick en route? Was it safe to stay in a hotel? How would they navigate the move onto the Kendal campus, which was closed to visitors?
"Everything worked out," says Lillie, sitting with Nick in their newly renovated cottage with all their furnishings in place.
Adds Nick, "Kendal has been top-notch."
Moving in Normal Times
Even in the best of circumstances, moving to a new home challenges the best of us. When the move is to a smaller house located miles away, the experience can get even more stressful.
Take downsizing, for instance. Older adults are often moving out of a house after 30 or 40 years packed full of furnishings, artwork, knick-knacks and memorabilia that need to be sorted and packed, pitched or sold. The resale market is nearly non-existent and don't count on young adults in your life lessening the load.
But moving to a life plan community like Kendal means staff support during the move and amenities such as dining, a fitness center, art studio and packed cultural calendar that makes retired life easier and more enjoyable.
The Longs' Move to Kendal
Future residents hear of Kendal from a variety of sources. Nearly 40% of current residents have some affiliation with Oberlin College (alumni, former staff or faculty) and often see ads or hear about Kendal in their alumni magazine or during a college reunion or visit to Oberlin.
There's a smaller but growing segment at Kendal – second-generation residents. Kendal opened in the fall of 1993, and since then about a dozen men and women have followed in their parents' footsteps and moved to Kendal, with another half-dozen or so currently on Kendal's Priority List.
Nick's parents, Rusty and Janie Long, moved to Kendal in 1999 from Philadelphia. The elder Longs were snowbirds and in their later years Nick and Lillie drove them to and from Florida, which meant they got to know many Kendal residents and staff.
"When my mom moved to the Stephens Care Center, we got to see firsthand the level of care and kindness," Nick says.
Nick and Lillie retired in 2013 and moved from New Orleans to Lafayette to be near family, with an eye on eventually moving to a continuing care retirement community once Lillie's granddaughter graduated from high school in 2019.
They visited several communities, hoping to find one with a warmer winter, but "none of them measured up to what was at Kendal," Nick says. The couple signed a contract in December and started making moving plans.
In March, as fears about the pandemic heightened and states began shutting down, the Longs canceled their trip to Florida. Their cottage would not be ready until the end of April, which meant they needed a place to live for about a month. Since tours had been suspended at Kendal, Maggie Stark, Kendal's admissions and marketing director, said, "You can stay at the 'Try It, You'll Like It' apartment."
The couple arrived at Kendal on April 3 in two cars after making the 1,800-mile trip in just two days. "We usually do it in three days with two overnights, but we didn't want to double the risk of exposure," Lillie says.
Once at Kendal they went into a 14-day quarantine as required by the community. They ordered meals and dining staff left food at the door, and they were able to go out on the balcony. "I was just so happy to sit down and not do anything," Lillie says.
A month later the Longs moved into their cottage. Despite social distancing and limited activities, the Longs are making new friends and rekindling friendships with residents and staff from their many visits over the years. Residents have left notes and house-warming gifts and have made them feel welcome.
Nick has a plot in the community garden and has seedlings growing in the horticulture building. Lillie wants to make pottery once the art studio reopens, and both look forward to eating in the dining room with residents, swimming in the indoor pool and visiting with Nick's daughter in nearby Painesville.
For now, though, those things will have to wait, and the couple has no complaints. "We feel really safe here," Nick says.
CCRCS and COVID-19
Brad Breeding, president and co-founder of myLifeSite, which provides tools to help consumers compare costs and services of various life plan communities, recently presented a webinar entitled "Planning for the Future in an Uncertain Environment."
An important question to ask today, Brad says, is "how the community is responding to COVID-19?" What protocols are in place to prevent the virus and deal with any positive cases either among residents or staff? How transparent is the community with its residents, their families and staff? For instance, Kendal at Oberlin posts a daily update on its webpage.
Skilled nursing is a highly regulated industry and the Centers for Medicare & Medicaid Services has already announced that it will be making changes in light of COVID-19, Brad says. "I think senior living will become even safer," he says.
Ask to talk to residents of prospective communities so you can hear firsthand what it's like to be living at a life plan community during a pandemic.
Brad has. "Residents feel far from trapped. They are grateful for where they are. I'm hearing that over and over," he says.
The Do's and Don'ts of Downsizing Guide
---
Getting Ready to Move? Time to Downsize Your Belongings?Don't know where to start? Our guide can help!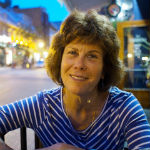 In the past, Molly Kavanaugh frequently wrote about Kendal at Oberlin for the Cleveland Plain Dealer, where she was a reporter for 16 years. Now we are happy to have her writing for the Kendal at Oberlin Community.