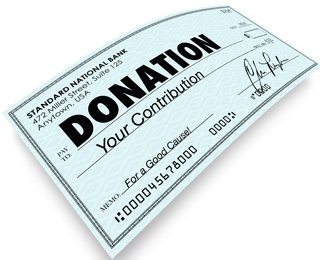 Donating to charity is a year-round activity. But like gift-giving, Americans ramp up their charitable giving big time at the end of the year, starting with Giving Tuesday on November 28.
Consider this: 31% of annual charitable giving occurred in December, with 12% of the giving happening in the last three days of the year, according to the 2014 Digital Giving Index.
As you begin to put together a holiday list of gifts to give or make for family and friends, along with favorite recipes to make and activities to schedule, why not create a to-do list for charitable giving?
Good News about Charitable Giving
"Charitable giving continued its upward trend in 2016, as an estimated $390 billion was given to charitable causes. For the third year in a row, total giving reached record levels," reports Charity Navigator, a nonprofit, independent organization that evaluates charities.
Other 2016 statistics from Charity Navigator:
As in previous years, the majority of giving came from individuals, accounting for 72% of all giving. If you add bequests, individual giving is almost 80%;
Foundation grants accounted for 15% of all giving and corporations 5%;
Religious organizations continued to be the largest beneficiary, receiving 32% of all charitable giving, followed by education and human services charities.
Giving on "Giving Tuesday," which began as an online fundraiser in 2012, has grown nearly 150%. Celebrated on the Tuesday following Thanksgiving (and Black Friday and Cyber Monday), the global outreach raised $177 million online in 98 countries last year. Any 501(c)3 or official charity can participate.
"As a global movement, #GivingTuesday unites countries around the world by sharing our capacity to care for and empower one another," the organization explains.
Smart Giving throughout the Year
Many charities send out annual appeal solicitations toward the end of the year. But many others, such as National Public Radio and United Way, hold fundraising drives at other times. Most churches and synagogues encourage annual pledges and/or weekly or monthly giving. Colleges, local food banks and the like send donation requests throughout the year.
And there's the unpredictable giving that arises because of a natural disaster or other crisis. Many organizations are involved in ongoing relief efforts, such as those in Puerto Rico and Texas from Hurricanes Maria and Irma. The aging advocacy nonprofit, LeadingAge, for instance, is raising money to help older adults affected by the hurricanes.
Whether you give locally or internationally, as part of your budget or in response to a disaster, be sure your donation is being used to support its intended purpose.
5 Tips for Wise Giving
The Network for Good, which compiles the annual Digital Giving Index, has come up with 10 tips for wise giving. Here are 5 of them:
Be an informed giver. GuideStar provides free information on more than 1.8 million charitable organizations, which can help you quickly research any organization.
Keep the right records. For gifts of less than $250, a canceled check or credit card statement is sufficient for IRS requirements, but for larger gifts, you'll need a properly worded receipt from the charitable organization as confirmation of your contribution
Ask about matching gifts. Ask your employer if it will match your gift. If you're retired, ask, too. General Electric, for instance, will match any retiree gifts up to $25,000.
Consider gifts besides cash. Talk to a financial planner about donating appreciated securities, charitable gift annuities or direct charitable IRA rollovers so you can save taxes while benefiting a charity.
Be a proactive giver. Contact a charitable organization that you hold in high esteem and discuss ways you can give to support a cause close to your heart, or start a fundraiser on GoFundMe.
A few reminders from Money include:
Charitable gifts are only tax deductible if you itemize deductions on your federal return;
If you volunteer, you can deduct 14 cents per mile for volunteer-related trips.
Donating an old car is deductible, but you use "fair market value" not "blue book value."
Giving at Kendal at Oberlin
Philanthropy has always been a dearly held value at Kendal at Oberlin. It was philanthropy that gave Kendal its start. Through charitable gifts from residents, community members, family members, staff and others, the community has been able to provide financial assistance for residents, capital improvements in the community, internships for students, and accumulation of charitable reserves.
Two of the programs Kendal has supported as a result of charitable gifts include the People Development Initiative, an education program; and Promising Innovations, which provides funds to improve the safety and health of Hopi elders.
Kendal at Oberlin residents Ted Nowick and Robert Taylor set up a trust with 51% going to Oberlin College's Allen Memorial Art Museum and 49% to Kendal at Oberlin. "While the level of generosity depends on the resources available, everyone can give. We want others to know what a real pleasure it is to be able to give," the couple says.
Ralph Turner made a major contribution toward the construction of Buttonbush Bridge, a covered boardwalk over wetlands on the campus that enables residents to travel to and from the community center easily. That's not the only contribution Ralph has made. Find out about another major gift here.
If you're interested in supporting the work at Kendal at Oberlin, you can donate now or contact Barbara Thomas, Kendal at Oberlin's chief executive officer.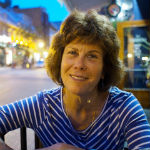 In the past, Molly Kavanaugh frequently wrote about Kendal at Oberlin for the Cleveland Plain Dealer, where she was a reporter for 16 years. Now we are happy to have her writing for the Kendal at Oberlin Community.