Published: July 17, 2020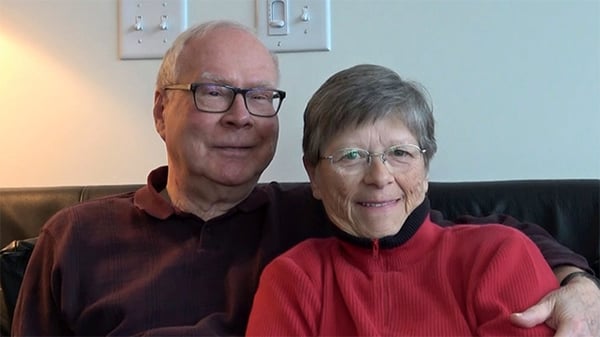 Like many older adults, when Terry and Charlotte McGowan decided to move to a life plan community, they took a road trip. A half dozen stops later, one community stood out.
"By far Kendal at Oberlin was at the top of the list," Charlotte says.
Now, more than a year after moving in, Kendal is the couple's cherished home. "We're more sure than we have ever been that we made the right choice," Terry says.
Let's take a ride with the McGowans.
Why Kendal Rose to the Top
Terry and Charlotte had had a full life before they got married in 1998 and moved to Cleveland Heights, and each had specific interests for a home in retirement.
For many years Charlotte had lived in Athens, home to Ohio University, and loved what a small college town offered, such as easy access to classes, lectures and concerts. "There's an energy and vibrancy that students bring to a community," she says.
She's an avid bicyclist and wanted a place where it would be easy to be physically active. Kendal's indoor swimming pool, fitness center and access to the North Coast Inland Trail were big pluses.
For Terry, a life plan community would make it easier to continue working. He is the former manager of the GE Lighting Institute and now works as a lighting consultant. Kendal offered "efficiency savings," - no more yard work, household maintenance and less cooking.
And they both wanted to live in a place where learning and knowledge are part of the daily fabric. Kendal is home to many retired professors, doctors, artists, ministers and business managers who enjoy sharing their knowledge.
Now They're All In, At Kendal
"You can't help but learn from people here," Charlotte says, after a year and a half living at Kendal.
Terry's consulting business is nearly full-time, which means he does not have much time to serve on Kendal committees. That said, he's is using his expertise to benefit Kendal.
In November he gave a presentation at Kendal about outdoor light pollution, which among other things confuses and kills migratory birds, disrupts our biological clock and wastes billions of dollars.
Now Terry is spearheading an effort to reduce outdoor light pollution on campus with the help of staff and residents. He is a member of the International Dark-Sky Association, which certifies dark sky communities and parks. "Kendal would like to be the first continuing care retirement community on the list.," he says.
Charlotte enjoyed a class at Oberlin College this last fall. During typical academic years, Oberlin residents over the age of 65 can audit college classes at no charge with permission of the professor. (Note: This activity is maybe limited during pandemic restrictions.) Most every day she is either swimming, using exercise equipment, walking and/or biking, and has embraced the Quaker values on which Kendal is based.
"I feel like I am in better shape physically, mentally and spiritually than I was before coming here," Charlotte says.
When COVID-19 forced the campus to close, Charlotte organized a socially distant poster brigade to send a message of hope to family and friends. Unable to go on a 5-day, 345-mile bike trip with WomanTours, she biked around Kendal's one-mile perimeter 345 times and chronicled her trip on Facebook.
As a member of the New Normal Committee, Charlotte is helping the community navigate this uncharted pandemic course.
"We will never return to what we were. There will be a new normal, but we will always keep a sense of what Kendal is," she says.
Like many other residents, the McGowans appreciate the efforts of staff and residents to keep the campus a safe place to live and welcome the day they can once again gather as a community.
"I look forward to the day when I can sit at a meal with Kendal residents and have good conversations and walk through the Stephens Care Center and see residents," she says.
Plan a Virtual Visit to Kendal at Oberlin
---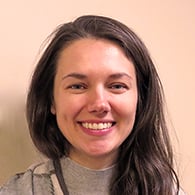 Looking for a vibrant retirement living community that fits your future living plans? Schedule a "Walk and Talk" virtual tour with Elisabeth today.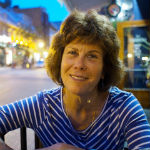 In the past, Molly Kavanaugh frequently wrote about Kendal at Oberlin for the Cleveland Plain Dealer, where she was a reporter for 16 years. Now we are happy to have her writing for the Kendal at Oberlin Community.