Written By: Molly Kavanaugh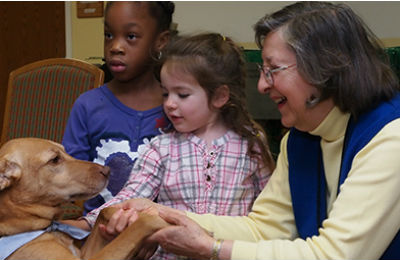 A couple of years ago during the holidays, Canadian mother Heather Lynne shared a photograph on her website, Raising Memories. Surrounded by piles of dolls, blocks, games and other toys, Heather sat on the floor frowning in despair. Holidays, here we go again.
Many parents and grandparents face the same dilemma. What can I give my little loved one that will create an enjoyable and memorable experience?
This year, think outside the box, like Heather, who compiled "The Ultimate List of 100 Non-Toy Gift Ideas." Depending on the child's age and interests, consider dance or karate classes, a night at a local hotel with an indoor pool or waterpark, kid-size furniture, and a season pass to a zoo or amusement park.
Speaking of Boxes
Kendal at Oberlin resident Donna Baznik says nesting boxes are the "best gift ever for toddlers." Donna should know. She was a preschool teacher, school librarian and storyteller before moving to Kendal, where she volunteers at the Early Learning Center.
"Large nesting boxes inside of each other (all staples, etc. removed) with a couple of balls in the center box all wrapped with lots of sticky bows makes a great and cheap gift. They will be happy for hours," she says.
You can buy colorful nesting boxes or make your own using supplies around the house.
For older children, plan a special overnight visit. Donna says her grandsons think Kendal is a resort, with its indoor pool, table tennis, meals served in the dining room, and activity-packed calendar.
Or the two of you can visit a national park, foreign city or dozens of other spots through the Road Scholar intergenerational adventures. Not only can it be a great bonding experience for you, but you'll also get to spend time with other intergenerational families. (Especially helpful when you've had a little too much togetherness with your loved one.) Trips are available for children ages 5 to 16.
Share a Skill
Whatever your hobby, skill or interest, you could buy the necessary supplies and tools, and teach a child how to use them. Photography, woodcarving, pie making, painting, playing a musical instrument, astronomy, knitting – the list is endless.
Polly Carroll, who is a quilter, helped another Kendal resident put together a sewing gift for her granddaughter by donating bits and pieces of fabric. Polly remembers a favorite gift a relative gave her daughter ten years ago. An aunt made the young girl a quilt with fabric she had originally used making doll clothes for a young Polly.
Think of other items you own. Is there a necklace, painting, china cup, book or other personal belonging that the child has expressed interest in, or would probably like? You could include a note explaining why it is special to you, and how special the child is in your life.
Buy Something Special
Sometimes the best gift can be found in a store or online. You can buy handmade products and other unusual gifts at many online sites, including Etsy and Grommet.
With Grommet, along with price you can search for toys and games using eight personal values: sustainable living (eco-friendly toy truck); made in the USA (thumb harp); tech and innovation (kite flying handle); handcrafted (needle felting kit); independent maker (hook and ring game); social enterprises (crocheted throwing disc); underrepresented entrepreneurs (water skimming ball); and crowdfunded (financial board game).
And depending on the child and the amount of money you plan to spend, a gift card might bring the most joy.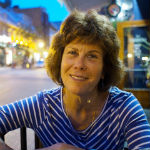 Written By: Molly Kavanaugh