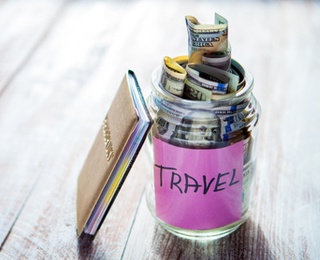 When planning a trip, we generally consider three main topics – where do we want to visit, how long can we travel and what can we afford?
Whether you prefer to travel with a group or alone, money is really the backbone of all our plans because even destination and time are based on our financial resources.
But once we answer those three questions, there are many other money issues we need to consider to make our trip stress-free and safe.
Travel Tips for A Safe and Stress-Free Trip
Make sure you take care of these items and issues before you go:
You've reserved lodging and transportation, two big expenses of any trip, but don't stop there. Try to put together a tentative travel budget that includes dining, entertainment, "walking around" money, souvenirs and gifts.
Speaking of gifts, a trip is often a great opportunity to do early holiday shopping. Put together a list of family and friends and what you typically spend on gifts for them. If you are traveling to a foreign country, make sure you have a currency conversion phone app or guidebook with you. We have all come home with a gift that we were shocked to discover was overpriced as often as we've regretted passing up bargains because we struggled to convert currency accurately.
If you're traveling to a foreign country, check out its currency rates. Travel TV host Rick Steves offers this advice for European travel, which is pretty true for other foreign travel.
"In Europe, day-to-day spending can be more cash-based. So when I'm there I rely mostly on cash, though I appreciate the convenience that credit cards offer. For me, it all comes down to maximizing ease and minimizing fees. I pay for as much as possible with cash, using a bank that charges no or low fees for international ATM transactions, and withdrawing large amounts at each transaction. I never exchange dollars for foreign cash at a currency exchange booth, and I don't bother getting euros, pounds, or whatever prior to my trip."

Many travelers like to arrive in a country with some local currency in their pocket. It comes in handy for cabs, tipping and other costs during your first 24 hours, which often find you sleep-deprived and too weary to seek out a currency exchange site.
Contact your bank – or the American Automobile Association if you are a member – at least a week before leaving on vacation if you want foreign currency. (Ask if there is a fee.) Also make sure your bank ATM card will work overseas, and let the bank know you plan to make withdrawals.
Credit cards are another great convenience, but many charge a fee, typically 1 to 3 percent, on foreign transactions. If you have time, shop around for a card that waives a foreign fee. And bring more than one card in case the primary one is lost, stolen or declined. (Write down credit card numbers and their emergency contacts in case of theft.)
Contact the credit card company with your travel plans, even if it's just a state or two away, to avoid a temporary interruption in usage.
Purchase a money belt for each traveler. The small, zippered fabric pouch is worn at the waist under pants or skirt, or on a leg. Not only is it a good place to store a passport, but it is also a great place to keep ATM and credit cards and cash safe.
Rick Steves likens a money belt to an essential piece of clothing:
"Every morning you put on your underpants. You don't even think about them all day long. And every night, when you undress, sure enough, there they are, exactly where you put them. When I travel, my valuables are just as securely out of sight and out of mind, around my waist in a money belt. It's luxurious peace of mind. I'm uncomfortable only when I'm not wearing it."
Don't use a money belt as a wallet. Put cash for the day in your pocket or purse and if you need to retrieve an item from the belt, use a restroom and tuck it back in.
A fanny pack is not a safe replacement for a money belt.
A newer item for carrying money is a RFID-blocking wallet that can block thieves from stealing the "radio frequency identification chip" on your credit card. "Tests by Consumer Reports, MakeUseOf, and others have found that some RFID-blocking wallets work better than others. If you're going for maximum efficacy, however, few work as well as simply wrapping your cards in aluminum foil," writes Will Oremus in Slate.
Policies vary, but typically, insurance covers trip cancellation due to major medical illnesses of travelers and immediate family (although preexisting illnesses may not be covered), medical expenses while traveling and other travel mishaps. Depending on your destination, you may want to add coverage for weather and terrorism-related disruptions or home or business emergencies. Leave expensive jewelry at home, but if you plan to use costly cameras or other electronic equipment, check into additional insurance.
Stay Safe While Traveling
All your preparation for handling money will pay off during your trip. But keep this advice in mind as you settle into your hotel room:
"The number 1 key to keeping your travel money safe from thieves is this: divide and conquer. Never keep all your travel cash in one place," according to Travel Insurance Review website.
Cash (in ziplock bags) can be divided among various spots, including inside a hotel safe in which you set your own code or empty, opaque containers such as a band-aid box or under shoe liners. Be creative.
As you go about your sightseeing, remember these 5 money tips:
When using an ATM, find a machine inside or outside of a bank for extra protection.
When dining, review the check to see if the gratuity has already been included (and find out beforehand the tipping etiquette of the area).
When heading out for the day, always carry some cash, because cash is still king in many locations and businesses.
In some countries, such as Mexico, haggling over the price is expected, while merchants in other countries would be insulted. Find out beforehand and be prepared to play by their rules.
Keep credit card receipts together so they can easily be reviewed once you return from your trip.
Tourist Attraction Safety Tips
Tourist attractions such as the changing of the guard at Buckingham Palace, also attract pickpockets and other petty thieves. Often, American tourists are singled out.
Along with wearing a money belt, here are 4 more tips from Rick Steves, given to him by a thief.
Leave valuables such as a laptop, in the hotel room and out of sight.
Keep phone, camera, purse and other belongings with you at all times, not placed on a counter while you pay a bill, for instance.
Whether carrying a purse or backpack, make sure all zippers and flaps are closed, and keep bag secure, linking a strap around your leg or chair leg while dining, resting or sitting on a train.
Stay vigilant in crowds, especially train and bus stations, flea markets, tourist attractions and in areas of commotion that might have been orchestrated by pickpockets.
Heading Home
When it's time to head home from your trip, collect all your local currency. You can use it up on tips and last-minute purchases. If the hotel is large or international, the front desk may be able to exchange the currency for U.S dollars or direct you to the nearest exchange site.
Once home, carefully review credit card statements over the next couple of months. Make sure foreign transactions match up with your receipts, and immediately contact the credit card company if they do not.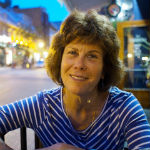 Molly Kavanaugh frequently wrote about Kendal at Oberlin for the Cleveland Plain Dealer, where she was a reporter for 16 years.