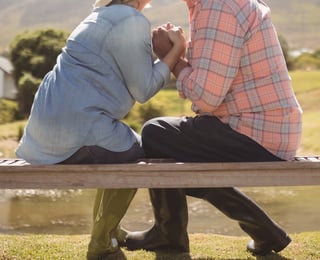 Many of us enter old age with ageist untruths stuffed in our backpack.
Dementia. Falling. Not if, but when.
Playing tennis, running, gardening, dancing. Now, but not for much longer.
These myths come from hither and yon, starting with our upbringing and perpetuated by Hollywood, advertising, even our peers.
One of the biggest myths we carry? Older adults don't, can't, shouldn't have sex.
"Wrong, wrong, wrong. People are having sex, well into their 60s, 70s and beyond," writes HuffPost, citing a 2015 study of 7,000 English men and women in their 70s and 80s. More than half the men and about a third of the women said they were still sexually active.
No reason to think older adults in the United States are any less sexually active.
So let's unpack that backpack and debunk 5 myths about sex and aging, starting with these four from Harvard Medical School.
Myth 1: Only the young are sexually attractive
Fact: Older can be quite sexy.
Those attributes that we found attractive when we were young are probably as appealing as ever, maybe even more so. The Harvard article cites a 1999 survey conducted by AARP and Modern Maturity magazine that found the percentage of people age 45 and older who consider their partners physically attractive increases with age.
Myth 2: Sexuality in later life is undignified
Fact: It's healthy for older adults to express their sexuality.
With a trend toward later-life vitality (example - former president George H.W. Bush went skydiving to celebrate his 75th birthday), it's time for us to cast off outdated and ill-fitting stereotypes so older adults can express their normal, healthy sexual appetites.
Myth 3: Men and women lose their ability to perform sexually after a certain age
Fact: You can still have a satisfying sex life.
Explains Harvard writers: "While a certain degree of physical change is unavoidable, this fact of life doesn't necessarily translate into insurmountable sexual problems. For men, the Viagra revolution means most erection problems can be corrected with little medical intervention. For women, high-tech vaginal lubricants and hormone creams and rings are viable substitutes for what nature no longer supplies. What's important for both sexes to remember, though, is that a softer erection, reduced natural lubrication, or a less intense orgasm doesn't mean you're no longer interested in your partner or in sex itself. For many couples, these kinds of changes provide an impetus for developing a new, rich, and satisfying style of lovemaking — one that's based more on extended foreplay and less on intercourse and orgasm."
Myth 4: Sex causes heart attacks
Fact: Sex is a rare trigger of heart attack or sudden death – even less than shoveling snow.
Medical experts calculate that the risk of heart attack for a 50-year-old man who exercises regularly is 1 chance in a million per hour. Tripling that risk by engaging in sexual activity boosts it to 3 in one million per hour, and only for the two-hour period during and after sexual activity. For a heart attack survivor who is getting back into shape, the absolute risk of 10 in one million per hour increases to 30 in one million per hour.
"In other words, sex can trigger a heart attack, but it doesn't happen very often. What's more, in the Journal of the American Medical Association study the chances of having a sex-related heart attack was lower in people who regularly exercised than it was among those who rarely exercised," writes Patrick Skerrett, former executive editor of Harvard Health Publishing.
Myth 5: Older adults don't have to worry about sexually transmitted diseases
Fact: Infection rates of STDs – chlamydia, gonorrhea, and syphilis – is increasing among older adults.
"We have seen a dramatic rise in STDs in the elderly due to several factors; the ability to maintain sexual function longer with pharmaceutical assistance, changes in immunity and weakening mucosal tissue, and accessibility in community living are just a few factors," explains Dr. Shannon Dowler, who put together a funny rap video for older adults entitled STDs Never Get Old.
The Truth About Sexuality and Aging
---
No matter our age, sexuality is a vital part of our identity and our overall health. It's important to know the facts about, not the myths and societal misperceptions.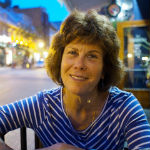 In the past, Molly Kavanaugh frequently wrote about Kendal at Oberlin for the Cleveland Plain Dealer, where she was a reporter for 16 years. Now we are happy to have her writing for the Kendal at Oberlin Community.