Published: December 22, 2021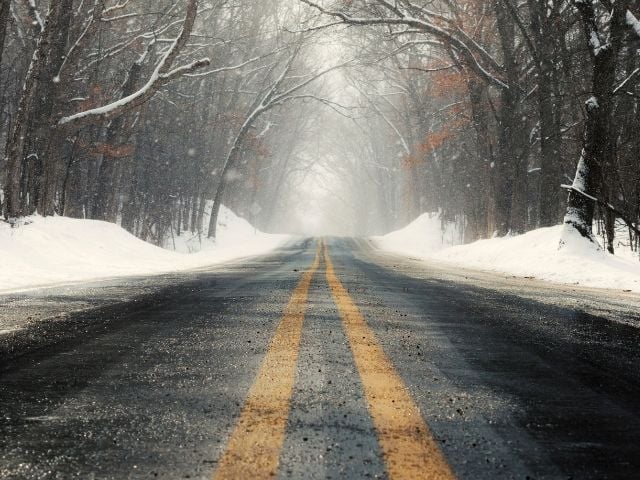 After the holiday season subsides, older adults with flexible schedules like to plan a winter getaway. Given the uncertainty of these times, though, planning a trip within a day's drive might be the best approach. And good news, Ohioans have lots of choices.
Let's start with state parks, many which offer cabins, lodges and camping (if winter camping is your thing.)
Exploring the Lake Erie coastline during cold months can be an adventure if you're dressed for the weather. Instead of sunbathers and jet skiers, you're likely to be able stroll in solitude alongside icy formations and winter birds.
Two Ohio parks ideal for getting a front lakeside front seat are Maumee Bay and Geneva-on-the-Lake, both which offer lodges, with restaurant and indoor pool, and cabins. Geneva also rents snowshoes and cross-country skis. And depending on your destination, Ohio has seven other park lodges scattered throughout the state.
What about our neighboring states?
Speaking of winter weather, if you're looking for a snowy getaway head to Michigan.
"Sleep in a geodesic dome or spent a night in a rustic cottage, safari-style tent, tiny houses and more. Some lodging has, even, been "reimagined," advertises Michigan's Department of Natural Resources.
Along with skiing and snowshoeing, other winter activities include ice fishing, winter birding, snowmobiling and winter stargazing.
"Michigan is lucky to play host to both dark sky preserves and parks that offer stellar celestial landscapes. These locations are specially designated because they have qualities that complement nighttime viewing, such as the ability to limit the amount of artificial light. There are also plenty of excellent night-sky viewing opportunities across more than 15,000 square miles in Michigan's Upper Peninsula," according to Michigan DNR. And if you're lucky you might catch a glimpse of the Northern Lights.
You're also likely to find snowy getaways in northern Pennsylvania. The state has several parks with cabins and lodges that include or are located near downhill and groomed cross-country skiing, ice skating and sledding,
Along with Cuyahoga Valley National Park, Ohioans can visit two other nearby national parks – Indiana Dunes in northeast Indiana along Lake Michigan and New River Gorge in West Virginia. The parks do not offer lodging facilities, but motels, cabins and B&Bs are available in surrounding towns.
We often forget that West Virginia is our neighbor. The state has 10 state parks with lodges, including Roanoke's Stonewall Resort with a "rustic yet elegant Adirondack-style lodge," lakeside cabins, restaurants and spa.
Nearby cities and towns to explore
For many of us, a winter getaway means exploring a city or town with a quaint downtown, museums and other attractions – indoors and out.
Here are 3 to put on your list:
Marietta was the first permanent organized settlement of the Northwest Territory and you can read all about it in David McCullough's 2020 book "The Pioneers." The riverfront city is home to several museums and attractions, including the Campus Martius Museum, which houses the home of General Rufus Putnam, the Mound Cemetery, which includes the 2,000 year old Adena mound, and Blennerhassett Island. (You'll have to return April to October to tour the Ohio River Museum.)
Dayton "taught the world to fly" and the city features several aviation museums and historic sites you can explore, including the Air Force Museum, the Wright Brothers National Museum (and home of the 1905 Wright Flyer III) and the Hawthorn Hill-Wright Mansion. The city is also home to the Paul Laurence Dunbar Historic Site, which reopens in late January to begin the 150th birthday celebration of this famous author.
Like Oberlin and many other college towns, Kent is an entertaining and educational spot to explore, with shops, restaurants, Kent Stage and other attractions. A must-see is Kent State University's May 4 Visitors Center, which depicts the tragic events of May 4, 1970 with a walking tour, exhibits, archives and a film.
Plan Well to Live Well
---
Your first step to joining the Kendal at Oberlin senior living community is to become a member of our Priority List. Learn about the many benefits of joining inside our free Priority List Guide.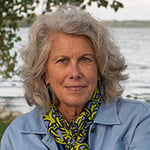 In the past, Molly Kavanaugh frequently wrote about Kendal at Oberlin for the Cleveland Plain Dealer, where she was a reporter for 16 years. Now we are happy to have her writing for the Kendal at Oberlin Community.
About Kendal at Oberlin: Kendal is a nonprofit life plan community serving older adults in northeast Ohio. Located about one mile from Oberlin College and Conservatory, and about a 40 minute drive from downtown Cleveland, Kendal offers a vibrant resident-led lifestyle with access to music, art and lifelong learning.