Published: December 29, 2021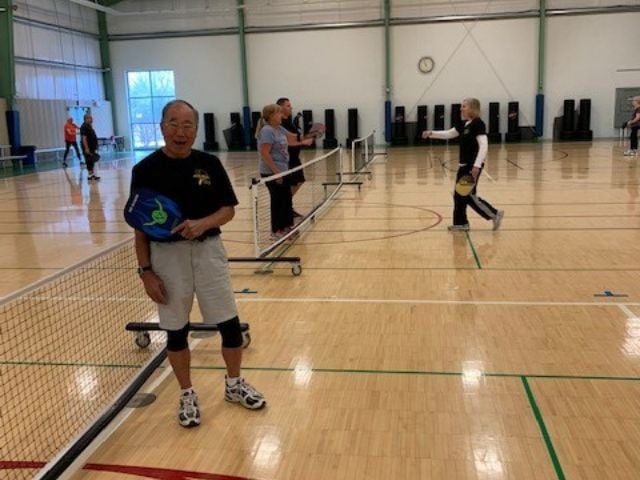 For many of us a new year means a new fitness regimen. But instead of turning to the tried-and-true (i.e. running, biking, swimming), how about trying something new for you. Here are three activities to consider.
1. Don't let fear of falling keep you from dancing
One physical – and fun – activity that often falls by the wayside as we age is dancing.
But dancing shouldn't be pushed aside because it offers lots of benefits for older adults, Kendal Wellness Coordinator Jill Tvaroha told Kendall residents during a recent Zoom gathering.
And dancing is for everyone. "One of the most damaging things we do to ourselves is tell ourselves we can't do something, can't do something perfectly, or whatever can't is coming to your mind. Can't is not a helpful word and everybody can dance," she said, adding that includes people in wheelchairs and people with dementia.
Jill, who has worked at Kendal for 27 years, knows firsthand the benefits of dancing. She started dancing at the age of 8 and danced professionally as a young adult.
"An injury that wouldn't heal ended my dance career, but I have continued to teach movement in some way since then," she said. Current dancing opportunities at Kendal include line dancing, English country and square dancing and in the past Jill has taught tap dancing and expressive movement.
The benefits of dance include:
promotes heart health

helps prevent dementia

reduces depression and anxiety

improves quality of life in cancer survivors

reduces severity of Parkinson's disease (especially the tango)

improves balance, posture, flexibility and endurance
Find a good instructor or start slow at home, using a cane, chair or other assistance until you regain stamina and confidence. And crank up the music. "Adding music to a dance experience creates a deeper experience for our minds. This makes our brain focus on rhythm, counts and requires our brain to do two things at once," Jill said.
2. Pickleball: combines elements of tennis, badminton and ping-pong
During a visit to Florida, retired Oberlin optometrist Roy Ebihara and his wife Aiko saw other retirees having fun playing pickleball, a paddle sport that combines elements of tennis, badminton and table tennis. The couple likes to walk but were looking for an activity that would give them more of a cardio workout.
"That looks good, we can do that," the couple decided, and returned home enthusiastic to spread the word. Now, six years later, pickleball players gather several days a week at the Splash Zone in Oberlin to hit a plastic ball with holes (think wiffle ball) over a low net, on a badminton-size court.
In January about 3 dozen Kendal at Oberlin residents plan to join Roy at nearby Splash Zone for pickleball, which Roy describes as "not highly competitive, it's a laughathon." (When weather allows residents will play outdoors on Kendal grounds.)
Pickleball was invented in 1965 by three dads with bored children, according to the USA Pickleball Association. Stories vary how the sport got its name, but one version involves a cocker spaniel named Pickles. The Sports Fitness Industry Association 2019 report indicates pickleball continues as one of the fastest growing sports in the U.S. as participants reaches 3.3 million.
Playing pickleball has many health benefits, Roy said. "We've had testimonials from people on how their whole life has changed. One guy lost 74 pounds, one no longer takes blood pressure medicine. Others say pickleball has helped with depression and grief."
Newcomers are welcome to play. Contact the Splash Zone (440-774-5059) for its pickleball schedule.
3. Pilates: a challenging low-impact exercise
One of the best exercises for older adults is Pilates (named after German physical trainer Joseph Pilates), according to SilverSneakers.
"Like yoga, Pilates is known for being a low-impact strength program, but its focus on core stability makes it especially great for older adults, says Victoria Shin, M.D., a cardiologist at Torrance Memorial Medical Center in California. One analysis in the European Review of Aging and Physical Activity concluded that Pilates participation improves balance in older adults," writes K. Aleisha Fetters for SilverSneakers.
According to Healthline, Pilates:
Increases core strength, a key factor in decreasing back and hip pain;
Improves posture;
Increases energy through focus on breath;
Decreases stress and boosts your mood;
Improves cognitive functioning and sleep.
Road Map to Residency
---
Moving to a new home is not an easy task. But it can mean an exciting new beginning.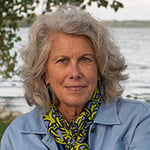 In the past, Molly Kavanaugh frequently wrote about Kendal at Oberlin for the Cleveland Plain Dealer, where she was a reporter for 16 years. Now we are happy to have her writing for the Kendal at Oberlin Community.
About Kendal at Oberlin: Kendal is a nonprofit life plan community serving older adults in northeast Ohio. Located about one mile from Oberlin College and Conservatory, and about a 40 minute drive from downtown Cleveland, Kendal offers a vibrant resident-led lifestyle with access to music, art and lifelong learning.