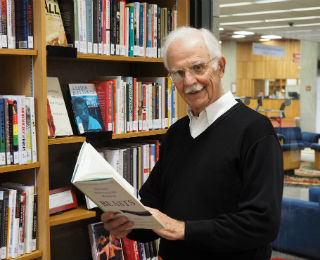 As we age, the brain continues to adapt in response to experiences, making learning a new skill--such as a new language--not only possible, but incredibly beneficial. Here are some of the top reasons why learning a new language is something to consider doing.
Challenge Your Mind for Brain Health
Challenging your mind is vital for maintaining brain health as you grow older. A decline in cognitive capabilities is not uncommon as people get older, but research shows that continuing learning and stimulating the brain by learning new skills plays an important role in keeping the brain sharp and healthy.
Additionally, learning a new language is believed to have amazing benefits for your health. In a recent study published in the Annals of Neurology, researchers explained that bilingualism seems to be related to delaying dementia and mental decline.
In fact, bilingual patients who have dementia or Alzheimer's are diagnosed an average of four and a half years later than monolingual patients, according to another study published in the journal Neurology. The possibility of delaying dementia is only one of the many benefits of learning a new language.
Broaden Your Horizons
Speaking a new language broadens your horizons, opening your mind to new ideas and cultures you are unfamiliar with. Learning a new language later in life may be more beneficial than learning a new language as a child or young adult, according to Thomas Bak of Edinburgh University.
"It has parallels with physical exercise – a stroll is good for your health, but not as beneficial as a run," Bak explains. "Learning a language later on in life might be more beneficial than learning it earlier, because it takes more effort."
Practice Your New Language
During retirement, you have more freedom to pursue adventure and travel. Learning a new language is an opportunity to spend time with meaningful social activities, such as joining a travel group to travel to a country where your new language is spoken.
Not only will this give you the opportunity to see new places and enjoy new friendships, traveling may play a big role in successfully learning your new language. This is based on the idea that, in adults learning a new language, those who are immersed in the language most closely resemble native speakers, according to research by the University of Illinois at Chicago.
If you decide to travel to Europe, for example, French, Italian, or German languages may be especially useful — and may help to make your travels more engaging.
Explore New Cultures
When learning a new language, you may find that you're interested in learning more about the related culture. Explore the idea by joining a class about the language's country of origin, spend time at a local library reading books in the language, or learn more about culture through experience and travel.
Learning a language later in life is enriching. It opens your mind to new ideas and your life to new travel opportunities. It provides cognitive, mental, cultural, social and personal benefits. Plus, it gives you access to a wealth of new words and phrases like: Ciao!, S'il vous plaît!, Guten Morgen!, and Merci pour la lecture de ce!
What are some of the additional languages that you can speak? Please share in the comments below!