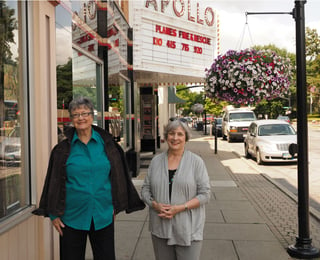 People who visit Oberlin quickly discover that it's not just a great place to hang out. The small Ohio city, with its vibrant downtown and engaging people and places, is also a great place to live.
Home to more than 8,000 people, the city was named one of the 5 best intergenerational communities in the United States. During the school year, 3,000 young adults are in town, attending classes at Oberlin College. Almost 15 percent of the residents are ages 65 or older, many who call the Kendal at Oberlin retirement community their home.
In addition, people with diverse ethnic backgrounds and lifestyles have chosen Oberlin as their home. And it's only a short, 45-minute drive to the big city attractions and amenities of Cleveland.
Start with the College
Having a prestigious liberal arts college like Oberlin College and its Conservatory of Music in the neighborhood offers lots of cultural and other opportunities for residents. Musical performances, lectures, plays and more, many of them free, are held year-round.
The Conservatory, the oldest continuously operating conservatory in the U.S. and home to more than 200 Steinway Grand Pianos, holds more than 400 concerts a year.
The college's nearly century-old Allen Memorial Art Museum is recognized as one of the 5 best college and university art museums in the United States. Since its beginning, the museum has been free for everyone.
The museum also oversees the Weltzheimer/Johnson House, which was designed by Frank Lloyd Wright and completed in 1949. The house was the first Usonian house in Ohio and is one of the few in the nation open to the public.
Head Downtown
The streets are lined with an eclectic mix of restaurants, offering a special experience for visitors of all tastes and interests. For coffee, tea and sweets visit the Slow Train, The Local or the Blue Rooster Bakehouse. For lunch, dinner or a drink, try the Black River Café, the Feve or Lorenzos.
Opening in early 2016 is The Hotel at Oberlin, which will feature a signature restaurant with locally grown foods.
Shopping is a mixed bag too. You can buy books and music, jewelry and gifts, clothes and groceries. A range of services are available, including a post office, library, banks and salons, and newly released movies are shown at the Apollo Theater.
Staying Active
The North Coast Inland Trail winds through Oberlin, offering a scenic, paved path for biking, walking, cross-country skiing and bird watching. For leisurely walks, visit Tappan Square, and for hiking, camping and canoeing head south about 12 miles to Findley State Park.
For indoor activities, the Splash Zone features a swimming pool, exercise equipment and classes for all levels. Oberlin residents are eligible for discount memberships.
The city also has a yoga studio.
Big City Lights
With world-renowned museums, first class dining and Broadway theater, Cleveland has something for everyone. And it's only 45 minutes from Oberlin.
For culture and arts visit:
The Cleveland Museum of Art, which just completed a major expansion. The internationally recognized museum features European, African, Ancient Egyptian, Greek, Medieval, contemporary and photography galleries, along with special events, films and performances;
PlayhouseSquare, the largest performing arts hub outside of New York City. More than a million people a year come to Playhouse Square for its diverse range of shows including concerts, dances, plays, comedy, opera, ballet, speakers and more;
Cleveland Botanical Garden, home to 20 beautifully sculpted indoor and outdoor gardens. The Glasshouse offers a year-round escape to the butterfly-filled rainforest of Costa Rica and the Madagascar desert.
If you've experienced Oberlin, OH what was your favorite place to enjoy the arts and grab a bite to eat? Share below!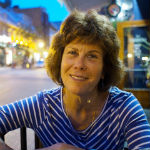 Molly Kavanaugh frequently wrote about Kendal at Oberlin for the Cleveland Plain Dealer, where she was a reporter for 16 years.