Published: June 30, 2021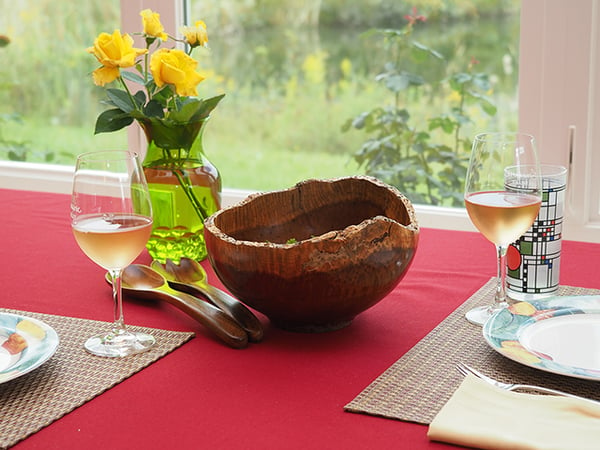 Ohio is home to lots of exciting and diverse hiking and biking trails along Lake Erie, the Ohio River and all parts in between. But did you know that the Buckeye State has other "trails?" Here are three that energize the mind and spirit.
1. Ohio Wine Trails
The state has so many wineries – 280 in fact, making it the sixth-largest wine producer in the U.S. – that the Ohio Wine Producers Association had to develop six separate trails.
In a Wine Enthusiast article entitled "Why Ohio is The Midwest's Next Wine Destination," head winemaker at Gervasi Vineyard in Canton, Andrew Codispot, said: "We're on the cusp of something huge. It's like California before its wine country had prestige. The whole state of Ohio has a robust winery landscape."
Makes sense, given that the father of American winemaking is Nicholas Longworth, who discovered the wonder grape, Catawba, that thrived along the Ohio River from Cincinnati to Ripley in the mid-1800s.
Along with offering wine tastings, a glass of wine and bottles to go, today's Ohio wineries are an eclectic bunch. Some offer entertainment, outdoor seating and are family- and Fido-friendly, even beer-loving friendly too.
In Northeast Ohio, wine lovers have lots of choices.
Paper Moon Vineyards in Vermilion has live music on weekends, outdoor seating and welcomes pets and children (with supervision of course).
Quarry Hill Winery in Berlin Heights has a scenic outdoor deck, weekend entertainment and if you time your visit a market with peaches, apples and other locally grown produce.
Other regional wineries (all along the Lake Erie Shores and Islands Wine Trail) include Matus Winery and Vermilion Valley Vineyards in Wakeman, Klingshirn Winery in Avon Lake and D&D Smith Winery in Norwalk.
But venture out for an overnight stay and explore wineries in other parts of the state, such as:
Ohio's big annual wine event is Vintage Ohio Wine Festival at Lake Metroparks Farmpark. This year the festival is Aug. 6 & 7. Along with wine samples from across the state, the festival features lots of food vendors, entertainment and craft and merchandise sales.
2. Ohio Literary Trail
Last year the Ohioana Library Association launched the 60+ sites of the Ohio Literary Trail.
According to Cleveland.com:
"If a state can be proud of its football, baseball and basketball players, why not be proud of its poets and essayists?" asked David Weaver, executive director of the Ohioana Library Association, which was founded in 1929 to protect, preserve and promote the work of Ohio writers, artists and musicians.
Destinations, including houses, museums, libraries and historic markers, are grouped into five geographic locations. Three of the top sites, according to Weaver are:
Malabar Farm State Park in Lucas, the home of Pulitzer Prize-winning novelist, screenwriter and conservationist Louis Bromfield. His 900-plus acre estate is a place to spend an entire day. His 32-room country mansion, called the Big House, is where Humphrey Bogart and Lauren Bacall were married in 1945.
Paul Laurence Dunbar House in Dayton. The most influential Black poet of the early 20th century. "I Know Why the Caged Bird Sings," the title of Maya Angelou's famous memoir, is actually a line from a Dunbar poem. Near Dunbar's house is the Dayton Aviation Heritage National Historical Park, dedicated to Dunbar's two childhood friends, Orville and Wilbur Wright.
National Road and Zane Grey Museum in Norwich. A dentist by training, Grey was the most popular writer of Western novels in American history — more than 100 films were made of his works. Visitors to the museum can also visit the nearby John and Annie Glenn Museum.
Download a PDF summary of the Ohio Literary Trail here.
3. Ohio Presidential Trail
The Ohio Presidential Trail recognizes Ohio's eight U.S. presidents: William Henry Harrison; Ulysses S. Grant; Rutherford B. Hayes; James A. Garfield; Benjamin Harrison; William McKinley; William H. Taft; Warren G. Harding.
"More of our country's presidents come from Ohio than from any other state. Eight of 44 American presidents were elected from the Buckeye State, earning Ohio the nickname 'the Mother of Presidents,'" according to the Ohio Secretary of State's website.
The 17-stop trail includes birthplaces, memorials and museums. Three of the sites are managed by the National Park Service: the William Howard Taft National Historic Site in Cincinnati; the First Ladies National Historic Site in Canton; and the James A. Garfield National Historic Site in Mentor.
Why Oberlin?
A Guide to Dining, Shopping, and Attractions
---
Discover a few of the restaurants, shops, and one-of-a-kind experiences you can only find in Oberlin!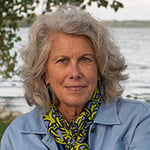 In the past, Molly Kavanaugh frequently wrote about Kendal at Oberlin for the Cleveland Plain Dealer, where she was a reporter for 16 years. Now we are happy to have her writing for the Kendal at Oberlin Community.
About Kendal at Oberlin: Kendal is a nonprofit life plan community serving older adults in northeast Ohio. Located about one mile from Oberlin College and Conservatory, and about a 40 minute drive from downtown Cleveland, Kendal offers a vibrant resident-led lifestyle with access to music, art and lifelong learning.