Published: July 13, 2022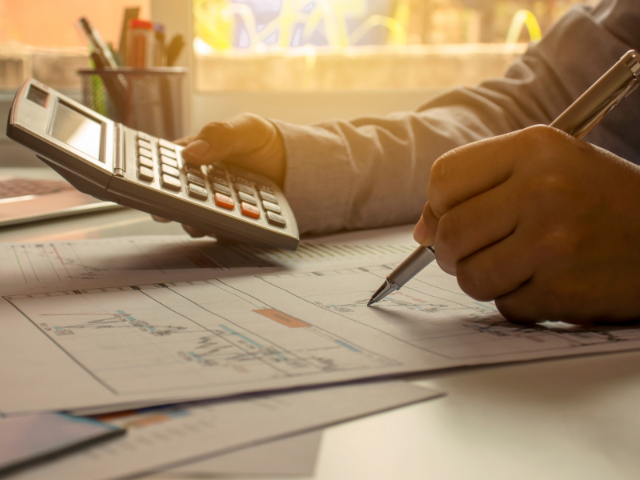 One of the biggest and most unpredictable costs for older adults is long term care.
Consider these statistics from the U.S. Department of Health & Human Services:
Someone turning age 65 today has almost a 70% chance of needing some type of long-term care services and supports in their remaining years;
Women often live longer and need care longer than men;
One-third of today's 65 year-olds may never need long-term care support, but 20 % will need it for longer than 5 years.
Other people at risk include those who are single or live alone, have poor diet and exercise habits and have family risk factors such as cognitive decline.
What is long-term care?
According to the National Institute on Aging, "Long-term care involves a variety of services designed to meet a person's health or personal care needs during a short or long period of time. These services help people live as independently and safely as possible when they can no longer perform everyday activities on their own."
Long-term care services include: home health care, such as nursing and physical therapy; personal care, such as bathing and meal preparation; and transportation and companion services.
Services can be provided in a home, rehab center or nursing facility for short and long periods of time depending on the illness and diagnosis.
Financial Planning for Long-term Care
Many people rely on personal funds (pension and investments) for possible care, but when services are needed for years instead of months those funds can be depleted.
Government programs, such as Medicare, Medicaid and Veteran Affairs may cover some long-term care costs.
Another option is long-term care insurance. But a recent article in Kiplinger headlined "Long-Term Care Insurance: Higher Premiums for Shrinking Benefits" explains the challenges of buying insurance today.
Writes Kiplinger Personal Finance contributing author Alina Tugend: "When the insurance first became widely available in the late 1970s, it was used mainly to pay for care in nursing homes, , but the industry overestimated the number of lapsed policies and underestimated costs and customer life expectancies. Many insurers stopped selling the coverage, and now only about a dozen companies offer it, down from approximately 100 at one time. To keep the cost affordable, you may have to skimp on some policy features, or as the American Association for Long-Term Care Insurance says, "It's very likely you'll pay more today for less plan coverage.'"
The Association's 2022 Long-Term Care Insurance Price Index reported that a couple both age 65 could expect to pay $3,750 annually, combined. The two policies could provide each with $165,000 of future benefits. Adding an option that increased future benefits by three percent annually would cost the couple almost twice as much ($7,150 per year, combined).
You can get a free quote from the Association based on your age, gender and health.
Life Plan Communities with a Type A (Comprehensive) Contract
Life plan communities that offer a comprehensive lifecare agreement may be appealing as the contracts cover most or all future long-term care needs.
Explains Brad Breeding with myLifeSite™:
"All other things being equal, a resident with a lifecare contract will pay more while living independently, either in the form of a higher entry fee or a higher monthly service fee. The trade-off is that almost all residential services, amenities, and if needed, health-related services—such as assisted living or skilled nursing care—are provided with little or no increase in monthly fees, other than inflationary adjustments.
In essence, a resident of a CCRC with a lifecare contract pre-pays for some portion of health-related services that may be needed in the future. The benefit of a comprehensive lifecare contract is that it provides better predictability of expenses for the rest of one's life, regardless of healthcare needs in the future. On the other hand, a resident with a lifecare contract is paying more on the front end for care services that may not be needed in the future."
Kendal at Oberlin offers a range of contractual agreements, including its Platinum Plan that offers a full range of residential and long term health care services within the structure of the entry fee and monthly fee. To find out if Kendal is a good financial fit click here or contact the Sales and Marketing staff.
Unity, Knowledge, and Information
---
Kendal Corporation's 2022 Annual Report provides insight into how we, together, have transformed the experience of aging.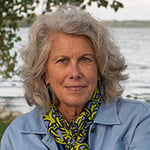 In the past, Molly Kavanaugh frequently wrote about Kendal at Oberlin for the Cleveland Plain Dealer, where she was a reporter for 16 years. Now we are happy to have her writing for the Kendal at Oberlin Community.
About Kendal at Oberlin: Kendal is a nonprofit life plan community serving older adults in northeast Ohio. Located about one mile from Oberlin College and Conservatory, and about a 40 minute drive from downtown Cleveland, Kendal offers a vibrant resident-led lifestyle with access to music, art and lifelong learning.