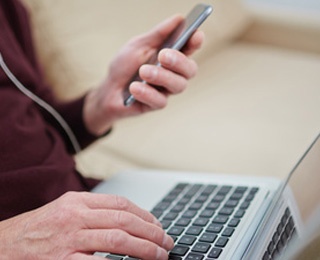 If Benjamin Franklin were alive today, he might deem it prudent to amend his quote about the certainty of taxes to include the inevitable tax scammers. Sure, not everyone is faced with a tax scammer, but with 90,000 complaints, more and more taxpayers are being harassed and victimized – approximately 1,100 people have lost an estimated $5 million.
These fake IRS callers either demand immediate payment or promise a big refund, typically by phone but sometimes by email. And these callers employ tricks of the trade to enhance their legitimacy. They may be able to recite the last four digits of your Social Security and make it appear that they are calling from the IRS toll-free number.
No matter how convincing the caller sounds, the phone call is fake because that's not how the IRS does business, explains IRS Commissioner John Koskinen.
"Taxpayers should remember their first contact with the IRS will not be a call from out of the blue, but through official correspondence sent through the mail. A big red flag for these scams are angry, threatening calls from people who say they are from the IRS and urging immediate payment. This is not how we operate," he says.
Here's what you should do if you receive such a phone call or email:
If you owe taxes or you think you might owe taxes, call the IRS at 1-800-829-1040. The IRS employees at that line can help you with a payment issue, if there really is such an issue.
If you don't owe taxes or have no reason to think that you owe any taxes (for example, you've never received a bill or the caller made some bogus threats as described above), then call and report the incident to the Treasury Inspector General for Tax Administration at 1-800-366-4484.
Scams Targeting Older Adults
Sadly, older adults are often the targets of scams, and for a variety of reasons. Older adults may be looking for safe investments or ways to save money, which can sometimes be exploited by scammers.
And scammers might not be strangers.
"Over 90% of all reported elder abuse is committed by an older person's own family members, most often their adult children, followed by grandchildren, nieces and nephews, and others," according to the National Council on Aging.
One popular scam targets grandparents, who are told their grandchild has been in an accident or arrested.
The Council has compiled a list of the top 10 scams targeting older adults. Here are three of them:
The FBI reports that scammers read obituaries, then call or attend the funeral service of a complete stranger to take advantage of the grieving family by claiming the deceased has an outstanding debt with them.
Scammers try to sell fraudulent anti-aging products involving fake Botox or useless homeopathic remedies.
"With legitimate reverse mortgages increasing in frequency more than 1,300% between 1999 and 2008, scammers are taking advantage of this new popularity. As opposed to official refinancing schemes, however, unsecured reverse mortgages can lead property owners to lose their homes when the perpetrators offer money or a free house somewhere else in exchange for the title to the property," the National Council on Aging advises.
How to Protect Yourself
Not all scams involve contact with the victim, which is why you should review your credit report at least once a year. The good news is that federal law entitles you to one free copy of your credit report every year.
Signs of fraud that may appear on your report include: credit accounts you did not open; an unfamiliar past or current home address; late or missed payments on accounts you always pay on time; a judgment or collection action unknown to you.
The Ohio Attorney General offers other advice:
Research businesses and charities before handing over money. (Check the Better Business Bureau and make sure the business is registered with the state's Secretary of State.)
Read the fine print of any agreement before you sign. (Get warranties and promises in writing, and consider having it reviewed by an attorney or trusted friend.)
Report scams and unfair practices with your state Attorney General and the Federal Trade Commission so scammers can be investigated and hopefully stopped.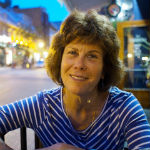 In the past, Molly Kavanaugh frequently wrote about Kendal at Oberlin for the Cleveland Plain Dealer, where she was a reporter for 16 years. Now we are happy to have her writing for the Kendal at Oberlin Community.