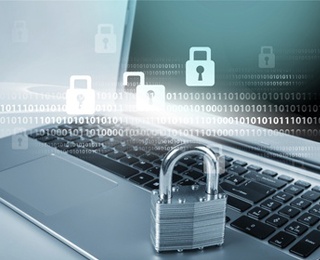 One day, a Kendal at Oberlin resident checked his email and found a message from an old friend in the inbox.
"Hello I came across this site I would like you to take a look at and read. After taking a look at it myself I thought I should send it to you to take a look at. Go here and take a gander at the web site I think you will like it."
Curious to check out his friend's recommendation, he clicked on the website. "Immediately it froze the screen, and a message popped up saying a virus was suspected and to call a telephone number," he said.
He hesitated, but unable to unfreeze the computer and fearful of losing personal data, he made the call. For $250, the virus could be removed and the computer restarted, said a man with a heavy foreign accent.
The resident started to give a credit card number, then canceled the call and contacted a Kendal administrator for assistance. A local computer store took care of the problem for less than $100.
Computer Hacking Can Happen to You
If you access the Internet on your computer or personal device, you risk being hacked. But there are several steps you can take to greatly reduce your risk.
First, be suspicious of emails, even from people you know.
Cale Guthrie Weissman writes in Business Insider, "The best way to avoid being scammed by phony emails is to just make sure the sender is who you think it is. Check their email address to see if they match with the website you think it's from. To be extra cautious you can check the IP address of the sender. You can do this by finding the source information from the email and looking for the IP address that follows the line 'Received: from.' You can then Google the IP address to learn the email's source." (Here is a good primer on finding email IP addresses.)
In hindsight, the Kendal resident realized the message should have raised a red flag. The wording and punctuation were rough and not typical of how his friend writes. Turns out, his friend's contact list had been hacked.
"If you are leery of an email, don't open it. If it is important, the person will be in touch," the resident says.
Other messages often just say, "Hi, I thought you'd be interested in this" and contain a link.
Along with contaminated links, attachments can also contain virus-contaminated files so don't open them. Delete the message and empty the trash mailbox.
Be Wise When Using Public Wi-Fi
When away from home, whether for an afternoon or a week-long vacation, we often use Wi-Fi to send messages and to keep abreast of news and Facebook friends. Wireless hotspots are everywhere these days: in airports, hotels and restaurants as well as public outdoor spaces such as a college campus.
But the convenience comes with a price, explains the Federal Trade Commission.
"If you connect to a Wi-Fi network, and send information through websites or mobile apps, it might be accessed by someone else. To protect your information when using wireless hotspots, send information only to sites that are fully encrypted, and avoid using mobile apps that require personal or financial information," according to the federal agency.
The key to keeping personal information secure and avoiding online identity theft is encryption. The FTC has a put together a 3-minute video explaining what steps to take when using public Wi-Fi.
Here are 5 tips to protect yourself from computer hackers and scammers:
Only use websites with addresses that start with https – "s" is for secure.
Only use networks that require a password.
Don't stay permanently logged into accounts.
Don't access banking and credit card accounts or share numbers in an email or text message.
Don't use the same password for multiple accounts.
Be Savvy with Software
One of the first things you should do when you purchase a computer is install anti-virus software.
"If your reason for not installing anti-virus software is because it's too expensive, then that reason can be shot down because there are several free anti-virus programs out there that are considered better than commercial software packages," according to Online Tech Tips, which lists several free and for purchase programs.
But the second step is just as important: Make sure your software programs are up-to-date to deal with the constant virus threat. You can set the program to update automatically.
That was another factor in the Kendal resident's hacking experience. He had software, but it was not up to date. It is now.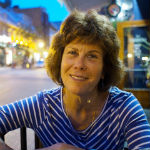 Molly Kavanaugh frequently wrote about Kendal at Oberlin for the Cleveland Plain Dealer, where she was a reporter for 16 years.