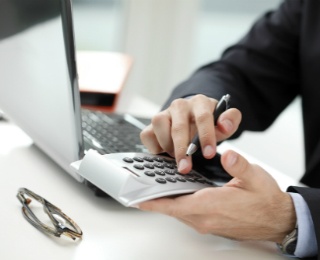 Are you a planner who wants to live in a viable retirement community, a place where you can be actively engaged and secure, knowing you will be comfortable living there for the rest of your life? In other words, you make one move, and your present and future needs are all in place.
If so, you are a typical resident of a continuing care retirement community (CCRC), which provides housing, services and health care in one location.
Ask Your Financial Planner: Is a CCRC for Me?
Your first question to your financial planner may be: Can I afford to live in my ideal retirement community? To find out, you'll have to ask additional questions.
What Type of CCRC Contract Suits My Financial Situation?
Let's start with the basics.
"Most CCRCs require a one-time entrance fee and then monthly payments thereafter. These fees vary by community, depending on the type of housing and services they offer. Other CCRCs operate on a rental basis, in which you would make monthly payments, but would not have to pay an entrance fee," explains LeadingAge, a not-for-profit organization that represents 6,000 members and partners providing a range of aging services.
But the entry and monthly fees only tell a small part of the story in joining a CCRC, also known as a life plan community. You want to know what services are included with the fees and what tax benefits might be available.
---
Compare your current cost of living to that of enjoying the active lifestyle at Kendal at Oberlin here.
---
A "Comprehensive" or "Type A" residence and care contract includes the cost of future long-term care services. Residential services, amenities and health care are typically all-inclusive, with no increase in monthly fees during the resident's lifetime other than inflationary adjustments and ancillary expenses. In other words, you join the community at the independent living level, with assurance that assisted living and nursing care will be available, if needed, at no additional cost.
Other contracts include "Type B," prepayment of some health care, and "Type C," or fee-for-service.
"Many people cover the entry fee with the proceeds of a home sale. You'll need to compare the monthly costs with what you are paying now including any mortgage, house upkeep, utilities and taxes for housing and for whatever food and activity costs you might no longer face. Hiring a financial advisor for a one-time consultation might help," writes Carla Fried, for Money.
She advises that it may be worthwhile to hire a financial advisor for a one-time consultation if you don't currently have one.
What Are the Tax Benefits of a Life Plan Community?
Because the entry and monthly fees cover future long-term care costs, a portion of each may be considered a medical expense for federal income tax purposes under IRS Revenue Ruling 76-481.
With "Type A" contracts, a significant part of the entry fee can be counted as a one-time medical expense, while a portion of the monthly fees may also be counted annually as a medical expense.
The deductible amounts vary from year to year and are determined annually by the community, based on the relative costs of providing care services. To get an idea of what the deductions may be, ask for a copy of the community's tax letter from the previous year stating the deductible amounts.
These deductions are in addition to any out-of-pocket health care expenses you might incur.
---
Age has its benefits. Make sure you get all the tax benefits you can with this guide.
---
What about the Financial Health of the CCRC?
As you review your finances to see if moving to a life plan community is viable, you want to make sure that the community you select is financially viable, too.
Here is a checklist of documents you'll want to review with your financial advisor.
Actuarial report: This report assesses the sufficiency of entrance fees, monthly fees and current cash reserves, provides population flow projections and determines the overall financial health of the organization.
Actuarial funded status: This status represents the portion of liabilities (future expenses) covered by assets (future monthly fees and reserves). A funded status greater than 110-115 percent is preferable.
Occupancy: Levels will fluctuate but the main goal for a community is to get as close to full occupancy as possible and stay full.
Net operating margin ratio: This report looks at the core business realized based solely in the delivery of services to residents
Cash flow statement: This shows how much cash is produced from entrance fees, used by operations and is needed for debt service and capital spending.
Debt: A community's cash- and investments-to-debt ratio is often determined by age of the community, days of cash on hand and debt service. A ratio of more than 50 percent is desirable.
Balance sheet: Look at the balance sheet for cash, investments and funds set aside for specific purposes. For instance, the non-profit Kendal at Oberlin has a Residents Assistance Fund, which provides financial support for residents who, through no fault of their own, have outlived their resources.
CARF-CCAC accreditation: This is a voluntary accreditation and indicates a community has met more than 800 standards, including financial ones.
In terms of investment, moving to a retirement community is one of the most important decisions you will make in your lifetime.
You want to make sure you choose a community that has a strong financial track record and a commitment to quality services and housing. You want a place that takes the worry out of future health-care needs and costs and provides tax benefits. You want a community you feel comfortable calling home.
Evaluate Kendal at Oberlin
If you're looking for full disclosure, Kendal at Oberlin gives you all the tools you need to make a decision. Our Fees & Services page offers information on costs. Find out about Kendal's finances with our annual Disclosure Statement. If you or your financial advisor need more information about Kendal at Oberlin, contact us online or call 800-548-9469 or 440-775-0094, and we'll send you the information you need.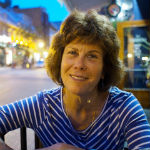 In the past, Molly Kavanaugh frequently wrote about Kendal at Oberlin for the Cleveland Plain Dealer, where she was a reporter for 16 years. Now we are happy to have her writing for the Kendal at Oberlin Community.