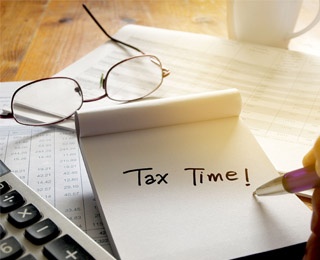 Think of it as an annual checkup with your financial practitioner.
How would you rate my overall financial health – excellent, good, fair, or poor?
Have my investments "gained" or "lost" value over the past year?
Any red flags and trouble spots on the horizon?
Should I make any changes?
What's the bottom line?
But before you start asking questions, spend some time talking with your financial advisor about yourself.
______________
This tax deduction is going to change for people 65 and over in 2017. Are you taking advantage of it this year?
______________
Let the advisor know if you plan any major personal changes in the coming year that will affect your finances. Items to discuss include moving, changing careers or retiring, significantly increasing (or decreasing) charitable or family giving, taking pension or Social Security payments, and going on that trip of a lifetime.
Sure, there will be unexpected changes, personal and global, positive and negative, that could impact your finances, but make sure the planned ones are on the table. Depending on the changes in the coming year, you might want to have a pre-meeting phone conversation so the advisor can prepare ahead.
Questions for Your Financial Advisor
Before you start discussing 2017, review any concerns you have for the tax filing due April 18. Maybe you usually take the standard deduction, but last year, you spent more on medical costs and charitable contributions. Find out what other expenses might count toward itemization.
Looking ahead, you will certainly want to review your investments, looking at current year-to-date values compared to last year. Ask for any recommendations for changing your investment strategy.
Depending on the economy and historic stock performance, this might be a time to make changes in your stock portfolio or put a few stocks on a "wait-and-see" list to sell and buy down the road.
Richard J. Koreto, author of Run It Like a Business: Top Financial Planners Weigh In on Practice Management and a past president of the New York Financial Writers' Association, lists 9 questions to ask an accountant or financial advisor.
Here are 2 of them:
1. Should I increase my retirement plan contributions? The IRS has increased the contribution amounts for 401(k) and other employer-sponsored plans, so there's some opportunity for increasing contributions. Some plans allow catch-up contributions for taxpayers 50 and older. Find out how increased contributions might benefit you now and in the future.
2. Do you have any recommendations for reducing current taxes and beyond? "CPAs can recommend a number of strategies that might help reduce tax liability in the future. A variety of laws, such as ACA, have changed the playing field. Some of the strategies may be complex and may need the input of your financial advisor. Others may be within your control. For example, if you are a small business owner, you may have the ability to accelerate expenses into a new year. Trusts and estates may be able to take advantage of 'do over' provisions if they act early in the year," Koreto explains.
Ask about the Big Picture
No one can predict the future, but a good financial advisor keeps abreast of regional, national and global news and tracks opinions of diverse investment experts. As a savvy investor, you might do so as well.
Your annual meeting is a time to discuss some of the indicators, such as: interest rate changes; a Republican administration and its impact on taxes, charitable giving and other financial issues; and global unrest and major shifts, such as Britain's break from the European Union.
Don't get stuck on what is likely to happen, explains one advisor in a New York Times Your Money column.
"If I had had a crystal ball, and it said the U.K. would vote to leave the E.U. and that Trump would win the election, it would have never occurred to any of us that the response would have been a really ebullient stock market," said Seth Masters, chief investment officer of Bernstein, which manages portfolios for AllianceBernstein's private client group. "So what you need to do is have some thoughtful risk management and predict all the ways you think you can be wrong."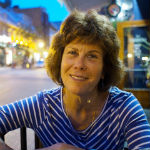 Molly Kavanaugh frequently wrote about Kendal at Oberlin for the Cleveland Plain Dealer, where she was a reporter for 16 years.