Published: August 19, 2021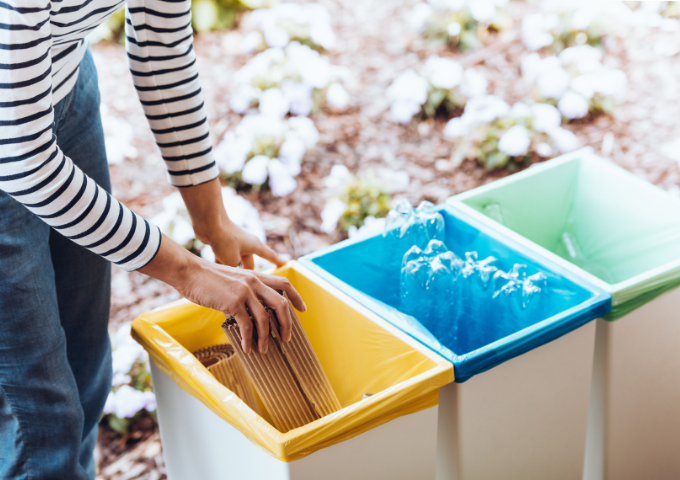 When it comes to recycling, good news and not-so-good news, according to Recycle Track Systems "The State of Recycling: 2021 Trends and Beyond."
"Back in 1960, only 7% of US waste was recycled or diverted – today, that number is almost 35%, a 5x increase. Yet, each American still generates 4.9 pounds of waste a day on average– and it's growing each year. The US has a long way to go towards achieving a net zero impact."
Other thumbs up highlights from the report:
Consumers are shifting to eco-friendly and virtue-based brands – evident by the popularity of sustainably sourced goods, plant based foods and repurposed products;
More people are encouraging their city and state legislators to enact stricter standards for reuse, recycling and diversion – and legislators are listening;
General awareness about humanity's impact on the earth and the growing concern around climate change has increased rapidly – now making it a hot topic across the globe.
And thumbs down:
Clothing, furniture, food waste and small appliances have very low recycle rates;
There will be more plastic waste in the oceans by 2050 than fish if our collective habits do not change;
Since China enacted a law in 2018 to cut the import of recycled materials, the U.S. and other countries have been struggling to handle the backlog of recyclable materials.
Bottom line: "green" living is a multi-layered lifestyle.
The Kendal Community's Multi-layered Approach
In 1993 Kendal at Oberlin was founded on many Quaker values, including a foundation of practices that improve the environment. Over the years Kendal has established an accredited arboretum on the 100+ acre campus, installed geothermal heating and cooling in renovated cottages and implemented a robust recycling program, to name just a few.
"Yes, recycling is pretty comprehensive," says resident Ted Wolner, chair of the Environmental Concerns Committee. Along with glass-metal-paper recycling, Kendal dining services uses compostable containers for select food items, recyclable clamshells for carry-out dinners, and residents leave coffee grinds and compostable food waste in a bin, which is collected by a commercial composting service.
Facility services collects and recycles old computers and other electronic devices, and residents have found recycling outlets for used batteries and plastic bags.
Other more ambitious projects underway at Kendal include:
adding solar panels to a carport renovation/new construction project in its Parking Lot 7, with the solar supporting a "green" outdoor LED lighting project;

working toward certifying Kendal as a "dark sky community" through the International Dark-Sky Association, which means reducing exterior light pollution ,and improving star gazing and habitats for nighttime life with energy-efficient LED lighting;

and providing additional battery charging stations for EV cars.
Ted is on the Board of Directors of Senior Stewards Acting For the Environment (SSAFE), a voluntary association of 148 residents on 10 Kendal campuses in 7 states. Goals include getting Kendal campuses to carbon neutrality by 2050 and providing educational outreach so Kendal residents can be a positive force to address the climate crisis.
How You Can Be "Greener"
Many of us use totes and other reusable bags for grocery shopping, but don't stop there. Look for other ways to reduce plastic consumption. Use reusable mesh or fabric bags for produce, buy refills for liquid soaps, cleaners and other items, try shampoo bars that eliminate plastic containers, keep a handy spork (spoon and fork) and reusable coffee mug in the car for carryout, use compostable pet waste bags, sign up for paperless bills, bank statements and like, to name just a few.
Get involved with organizations that reduce food waste through gleaning farm fields and collecting surplus food from restaurants, grocery stores and farmers markets. Or become a volunteer with advocacy organizations such as Citizens' Climate Lobby, which lobby political and community leaders to adopt climate change solutions.
Shop at companies and businesses that promote positive environmental initiatives.
And speaking of shopping, try to consume less. Use the library and electronic devices for reading, frequent resale shops for clothing and household items, and shop with a mindset of quality not quantity.
Check Out Our New Gardening Guide:
---
Gardening is a great activity at all ages. Get helpful tips here!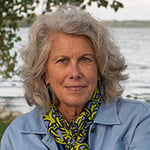 In the past, Molly Kavanaugh frequently wrote about Kendal at Oberlin for the Cleveland Plain Dealer, where she was a reporter for 16 years. Now we are happy to have her writing for the Kendal at Oberlin Community.
About Kendal at Oberlin: Kendal is a nonprofit life plan community serving older adults in northeast Ohio. Located about one mile from Oberlin College and Conservatory, and about a 40 minute drive from downtown Cleveland, Kendal offers a vibrant resident-led lifestyle with access to music, art and lifelong learning.