Published: October 12, 2022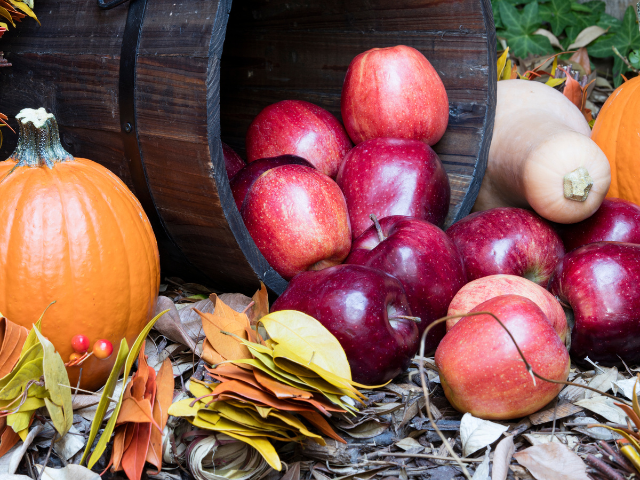 You know how the outdoors is bursting with shades of orange and red, well why not bring that colorful radiance inside and onto your dinner plate?
Locally grown pumpkins, squash, red peppers and more are plentiful, and these foods are not just tasty, they're healthy too.
Red and oranges veggies are especially high in vitamin A, vitamin C, potassium, fiber and Vitamin K.
How that translates into a healthy body
WebMD lists four benefits of eating and red and orange vegetables.
Antioxidants that occur naturally in these plants can reduce the risk of cancer. The beta-carotene typically found in orange vegetables is one such antioxidant. Lycopene, found in tomatoes, is another.
They can help control blood pressure. The average American's sodium intake is too high, while their potassium intake is too low, and this imbalance puts them at risk for high blood pressure. One way to increase potassium intake is to eat more fruits and vegetables like sweet potatoes and winter squash.
Healthy eyes need carotenoids and Vitamin A, which are found in many orange and red vegetables. These substances reduce the risk of cataracts and age-related macular degeneration.
Teeth and gums need Vitamin A and Vitamin C, which are high in these vegetables. Diseases that are reduced include brittle and loose teeth and bleeding gums.
Two fall vegetables high on Consumer Reports list when it comes to healthy eating are butternut squash and beets.
"The orange flesh that's revealed when you crack open butternut squash 'means that it contains lots of beta carotene, an antioxidant that the body converts to vitamin A,' says Lauri Wright, PhD, RDN, chair of the Center for Nutrition and Food Security at the University of North Florida. Antioxidants, including betalain, give red beets their distinctive deep color as well as their anti-inflammatory powers. Beets are also rich in nitrates, which research has shown may help widen blood vessels and improve blood flow."
An apple a day
Eating an apple a day is easy to do in Ohio, home to dozens of orchards and farms that grow many different kinds of apple, from tart to sweet varieties, crunchy to soft and everything in between.
Before you head out, though, consider why the old maxim endures.
Here are 5 health benefits from Healthline:
apples are packed with nutrients, including fiber, potassium, Vitamins C and K (and low in calories and carbs). Eat with skin on for the biggest benefit;
apples promote heart health because its properties helps lower cholesterol and blood pressure;
apples are linked to a lower risk of type 2 diabetes;
apples promote bone strength and density;
apples contain compounds that can help fight asthma.
Many orchards offer pick your own, so you and your family can get exercise too.
Nearby orchards include:
Quarry Hill Orchards in Berlin Heights;
Burnham Orchards in Berlin Heights;
Hillcrest Orchards in Amherst;
Miller Orchards in Amherst;
Rex Gees in Amherst;
Grobe Fruit Farm in Elyria.
And if you need yet another reason to eat locally grown produce, remember buying locally supports your farming neighbors and reduces transportation and other stresses on the environment.
A favorite orange dish at Kendal
Here's a fall favorite recipe from Kendal Executive Chef Scott Stonestreet
Roast Butternut Squash Lentil Salad (8 servings)
Butternut squash, chopped 3 pounds 5 ounces
Coconut oil 2 Tbsp
Garlic 2 cloves
Light brown sugar 1 Tbsp, 1 Tsp
Chili powder 1 3/8 Tsp
Kosher salt 3/8 Tsp
Black pepper 3/8 Tsp
Preheat oven to 350.
Melt coconut oil and mince garlic.
Toss squash with oil and remaining ingredients until evenly coated.
Spread squash evenly in roasting pan and roast for 25-30 minutes until fork tender.
Remove from oven and allow to cool.
Dried lentils ½ cup, 3 Tbsp
Water 2 ¾ cup
Kosher salt 3/8 Tsp
Bring water and salt to a boil. Stir in lentils. Bring to a boil, reduce to simmer and cook uncovered 25-30 minutes. Remove and allow to cool.
Tahini 2 Tbsp, 2 Tsp
Maple syrup 5/8 Tsp
Garlic powder 3/8 Tsp
Lemon juice 1 Tbsp, 1 Tsp
Water 3 Tbsp, 1 Tsp
Combine ingredients in blender to make dressing.
Baby arugula 2 quarts
Pecan halves ¼ cup, 3 Tbsp
Red Grapes 2 cup
To make salad:
Place arugula on dish, top with lentils, squash, pecans and grapes.
Drizzle dressing over salad.
Learn More About Kendal at Oberlin – A Vibrant Community for Older Adults
---
Are you making plans for your future? Kendal at Oberlin offers an active lifestyle with opportunities for lifelong learning, art and culture.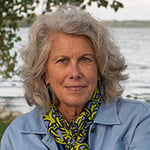 In the past, Molly Kavanaugh frequently wrote about Kendal at Oberlin for the Cleveland Plain Dealer, where she was a reporter for 16 years. Now we are happy to have her writing for the Kendal at Oberlin Community.
About Kendal at Oberlin: Kendal is a nonprofit life plan community serving older adults in northeast Ohio. Located about one mile from Oberlin College and Conservatory, and about a 40 minute drive from downtown Cleveland, Kendal offers a vibrant resident-led lifestyle with access to music, art and lifelong learning.