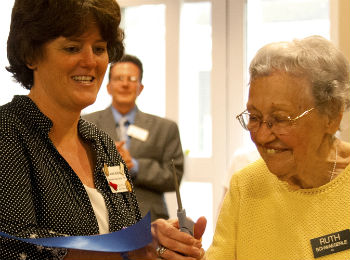 After retiring, you have the time to continue your passion or follow a new career path, sometimes called an "encore career." Many people also find the new, less structured time perfect for engaging in a new job. There is a wide range of choices. Here is a look at several ideas.
Pursue a Long-Deferred Dream
Perhaps you already have a skill that can become a new career. Have you always been eager to paint--and then sell your work? Consider Grandma Moses. She first picked up a paintbrush in her 70s. She started painting because it was easier on her hands than embroidery, her other love. She sold her first canvasses for $3. Within a decade, they were selling for $10,000 each.
Share Your Skills in the Nonprofit Sector
A survey by Civic Ventures reported that over 50% of baby boomers would like a second career devoted to community service. The range of nonprofits is immense, from going green to literacy, from supporting the arts to providing compassionate care for others.
A large number of retirees who always wanted to be teachers are making the career switch. The program Transition to Teaching, a project of the U.S. Department of Education, makes it possible for people to work in high-need schools. They are open to using alternative routes to teacher certification that makes use of a person's life enriching experiences and expertise. If you hold a Master's degree, you can also teach at the local college as an adjunct professor. This is another avenue to embrace your prior education and experience.
Volunteer
Schools need playground monitors and tutors. Libraries need help in all areas, from selecting books to shelving them, from practicing English with immigrants to serving on the board to determine policy.
Nonprofits of every type can thrive with the help of vibrant, active people. Nonprofit organizations are in your neighborhood, in your city, and across the world. A current need is helping veterans, serving troops and military families through the USO and the Veterans Affairs Volunteer Service Program.
One can also volunteer several times a month at Second Harvest. A group reports to the warehouse of Second Harvest and helps sort and weigh food that is donated to several food pantries in Lorain and nearby counties.
Start a Business
Many retirees use this time to start their own business and be their own boss. This can be centered around a hobby, be an extension of their prior work life, or be a new passion entirely.
Some boomers are going back to the land, much like they thought of doing in the 1960s. The current interest in organic food, which started in that decade, can provide a good return on investment in a well run farm. There is also a big market for home raised chickens and goats, including the meat, eggs, cheese and milk they produce.
Consulting
Workers who enjoyed what they did in their first career can turn their experience into a thriving consulting business in retirement. Businesses are in need of advice and practical expertise from experienced workers. Standard areas for consulting like computers and software, accounting, and management are booming.
But you can also offer your years of know-how to a range of businesses. If you owned an accounting firm, you can help people who are struggling with managing the one they operate. If you taught for a living, you can offer your experience and knowledge to new educators through speaking at conferences or creating an online consulting course.
The great advantage of retirement is the chance to do what you love with your time. If you want to work, there is a wealth of opportunities just waiting to explore.
Want to explore more careers after retiring? Please leave your comments below on careers you find interesting in retirement life.