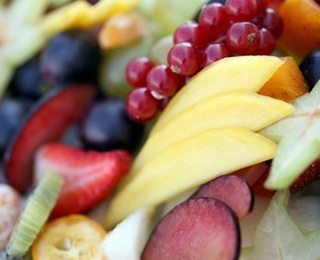 We all know people who are downright sanctimonious when it comes to the subject of snacking. They brag about their behavior, walk around (never down) the snack grocery aisle, refuse an offer to "just taste it."
Well, it's time to give snacking some self-respect. Sure, those processed foods high in calories, sodium, sugar and the like are no good, but there are plenty of healthy snacks to buy or make. And there are good reasons to consider adding a snack or two to your diet.
What is a Snack?
Technically, any food or beverage can be a snack. "Snacking is not about the type of food, but about how that food or beverage is consumed—for example, in a portion-controlled manner, standing up, while driving, while watching TV, etc." according to consumer researcher Hartman Group.
Most of us consider snacks what we eat between meals, though many of us eat less than three meals a day.
According to the U.S. government's most recent What We Eat in America survey, more of us are snacking – 82 percent of adults snack twice or more a day, and 56 percent snack three or more times a day.
The Hartman Group also identified the main reasons we snack:
after work and before dinner (the most common times of day for snacking)
instead of eating breakfast or lunch
while cooking, at any time of day
after dinner and before bed
while watching TV
to feel good, provide a reward or mark a point in time
when socializing or in response to peer pressure (e.g., sharing doughnuts or birthday cake with office coworkers)
Benefits of Snacking
Many athletes eat healthy snacks before and after exercise to replenish nutrients and conserve energy. Even non-athletes can benefit from adding snacks such as fruit, nuts, yogurt, carrots and other foods high in fiber and protein to one's diet.
Other benefits to snacking? It helps: curb your appetite so you don't overeat at meals; increase your metabolism so you burn calories more effectively; ward off stomach and headaches that might be triggered by an empty stomach.
And healthy snacking is recommended for older adults, according to helpguide.org, but be sure to count snack calories when reviewing recommended calorie guidelines, based on age, gender and activity.
Of course, if you rely on vending machines, fast food restaurants and processed foods as your go-to snacks, you are likely to gain weight, feel sluggish and have high blood pressure.
One study found that such snack foods might increase cancer risk in individuals with an inborn susceptibility to colorectal and other cancers.
Healthy Snacks in the Supermarket
Nutrition writer Elaine Magee came up with two dozen store-bought snacks that passed her test for being healthy and tasty.
"These may not be "perfect" snacks, mind you. Some are a bit higher in sugar, saturated fat, or sodium than I would like. But most have:
Enough calories to be satisfying, but not so many that the snack becomes a meal.
Less fat and saturated fat than other similar snacks.
Whole grain and fiber, protein, and/or other nutrients that give them staying power," she writes in WebMD.
She suggests: Nabisco 100% Whole Grain Fig Newtons (2) for a sweet snack; Planters Heart Healthy Mix for a crunchy snack; and a cup of lower-fat, higher-fiber soup for a hot snack. Here is Elaine's complete list.
Another nutritionist, Rachel Beller, recommends popcorn, edamame and hummus from the grocery shelves, and some easy combinations, such as cherry tomatoes with goat cheese.
Energy Balls to Keep You Rolling
For those willing to invest a little time in the kitchen, a healthy and inexpensive alternative to purchasing snacks is to make your own. A batch of energy balls is quick and easy to make, and can be refrigerated or frozen for several weeks or longer.
Here's a peanut butter recipe from Dr. Oz. Or try this lemon coconut chia recipe.
Make energy balls on a full stomach or you'll be tempted to nibble on the mix before it gets rolled into a ball.
Whether you are snacking on store-bought or homemade, have a plan in place. Keep healthy snacks (100 to 200 calories) in your car, briefcase, backpack or whatever is handy when hunger strikes.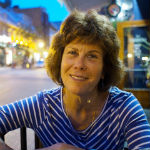 Molly Kavanaugh frequently wrote about Kendal at Oberlin for the Cleveland Plain Dealer, where she was a reporter for 16 years.