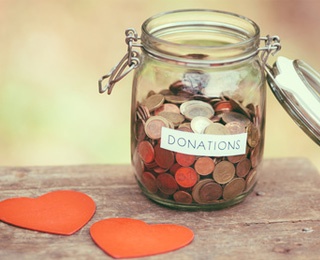 'Tis the season when catalogs and email offers from retailers flood mailboxes. It's also the time of year when charity solicitations pile up.

The Holiday Season is also known as the Giving Season.
Makes sense, doesn't it? The holidays are a time when we give thanks for our blessings and give gifts to family and friends. Our generosity often extends to strangers and to organizations that help families in crisis, promote justice, environmental stewardship and educational opportunities.
We also are thinking about taxes and want to make our tax deductible contributions by year's end.
Consider these two studies, reported by the National Center for Charitable Statistics:
In a 2007 study, The Center on Philanthropy (COP) at Indiana University found that their respondents reported giving about 24 percent of their annual total between Thanksgiving and New Year's Day.
According to the Winter 2011 issue of the Nonprofit Fundraising Survey, over half of the non-profit organizations queried reported that they received over a quarter of their contributions between October and December, with 16 percent of all organizations receiving over half their year's total contributions during those same months.
To capitalize on this end-of-year giving season, a cultural center in New York City launched Giving Tuesday five years ago. Celebrated on the Tuesday after Thanksgiving, the international event uses the power of social media to raise money ($116 million last year) and awareness for charitable work.
Before Donating to a Charity
Whether you plan to make an online credit card donation on Giving Tuesday Nov. 29, or write a check before the end of the year, make sure your dollars are going to a reputable organization. (And never send cash.)
Look for these signs of a charity scam, compiled by the Federal Trade Commission:
Refuses to provide detailed information about its identity, mission, costs, and how the donation will be used;
Won't provide proof that a contribution is tax deductible;
Uses a name that closely resembles that of a better-known, reputable organization;
Thanks you for a pledge you don't remember making;
Uses high-pressure tactics like trying to get you to donate immediately, without giving you time to think about it and do your research.
We know we can trust such well-established organizations as the American Red Cross, Salvation Army and United Way, but often we want to channel our dollars to smaller, less known charities, locally and internationally.
The FTC recommends donors review one or more of these independent consumer advocacy websites to make sure the charity is trustworthy: the Better Business Bureau's (BBB) Wise Giving Alliance; Charity Navigator; Charity Watch; and GuideStar.
If you want to make sure your contribution is tax-deductible, check the Internal Revenue Service list.
Conserve Energy
Unfortunately the National Do Not Call Registry does not include charity phone calls, so just politely ask to be removed from the calling list if it is a charity you have no interest in supporting. If you suspect the charity is a scam (and just because "police" or "military" is in the title does not mean it is legitimate), contact the Better Business Bureau.
Many other charities, however, use snail mail that often just ends up in the trash.
Charity Navigator suggests several steps you can take to limit mailings:
Donate to charities with a commitment to donor privacy. Charity Navigator's Accountability & Transparency evaluations include an assessment of each charity's donor privacy policy.
Give anonymously, if possible.
Avoid giving small donations to lots of charities.
That said, often you want to remember a deceased loved one, for instance, by donating to a preferred charity. If the charity sends repeated mailings, call or write and ask to be removed from the list. Same goes for charities you have no intention of supporting. Reputable charities should honor your request to be removed from mailing lists.
And one more note about mailings. If a charity sends multiple and expensive mailings, you might want to check its fundraising "efficiency," which is calculated by CharityWatch, a nonprofit charity watchdog. A charity that spends $25 or less to raise $100 is considered highly efficient.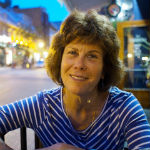 Molly Kavanaugh frequently wrote about Kendal at Oberlin for the Cleveland Plain Dealer, where she was a reporter for 16 years.