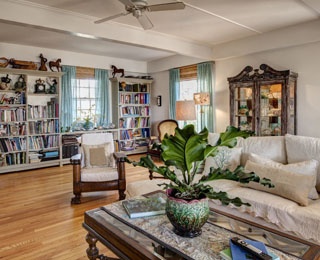 For many of us, downsizing is a necessity to meet our goals as we relocate from a "too-big" house to a retirement community or a home that's "just right". For others, decluttering and downsizing provide a way to simplify our - and, hopefully, focus on our purpose in - life.
As we get older, our priorities change. We focus outward on where we stand in relationship to our family, friends, community, and world.
Memories and Possessions
Our possessions hold so many memories.
"This candy jar reminds me of summers at my grandmother's house."
"Whenever I look at this dresser, I see my dad standing in front of it, counting out the change from his pocket."
"My Aunt Erma gave me this set of china when I married. No one else would treasure it as I do."
After all, we're rightfully proud of the obstacles we overcame to get where we are. Many of our possessions are symbols of our triumph over adversity.
However, now, overcoming the need to hold on to all our "stuff" may provide the opportunity to take the next step to our future. By avoiding the preoccupation with possessions that leads to clutter or hoarding, a disorder that worsens with age, we can boldly stride down the path to our next challenge and our next triumph.
Now is the time to avoid the pitfalls of clutter, which may negatively affect our psychological and physical health.
Psychologist Sherrie Bourg Carter says that clutter:
bombards our minds with excessive stimuli (visual, olfactory, tactile), causing our senses to unnecessarily work overtime
distracts by drawing our attention away from our focus
makes it more difficult to relax physically and mentally.
signals to our brains that our work is not done
makes us anxious because we're unsure of the effort required to resolve it
creates feelings of guilt and embarrassment
inhibits creativity and productivity
frustrates us by preventing us from locating what we need quickly
Clutter can foster germs and dust. And no matter how nimble we are (or think we are), one moment of inattention may cause a fall if we've got a lot of clutter.
Keeping Hold of Memories
"A man's real possession is his memory. In nothing else is he rich, in nothing else is he poor," wrote poet Alexander Smith.
Our grandchildren or great-grandchildren, the Millennials, have a lesson to teach us in this respect. Data indicate that they value experiences over things. And research shows that experiences make us happier than possessions.
Experiences and the ensuing memories make us feel more alive and build social bonds. And that happy feeling occurs again and again as you remember the experience.
The Value (or Lack Thereof) of Stuff
So what's stopping you from getting rid of your valuable stuff?
Nowadays, differing lifestyles and priorities have prevented us from giving away our precious mementos to family members and friends because they simply don't want it.
Families are more mobile, and in general, the younger generation wants items that fit in with their furniture, decor and lifestyle. We may remember parlors where our parents displayed their antiques and other valuable possessions, only coming in once a week to dust, but those are relics of the past.
"Brown furniture" is the term used for the antique wood furniture that you, your parents and, perhaps, their parents treasured, and even Antiques Roadshow is noting on reruns that the value has plummeted. It's not that your children or grandchildren don't value your items; they may not have room or sufficient time to maintain them.
Although you treasure your china collection, which has been passed from mother to daughter for generations, your daughter may be reluctant to take it, because people today have different eating styles than they did in the past. And children or grandchildren who frequently have young ones in their homes may be concerned about breaking something they know we value.
How many storage units hold these once-valuable antiques that few have a place for in their homes? That personal connection with our stuff makes many of us hesitate when trying to declutter or downsize.
Do Your Possessions Get in Your Way?
In an NPR interview, David Ekerdt, director of the gerontology center at the University of Kansas, said, "Excess possessions may be an obstacle to older people living in more appropriate housing."
His study, published in the Journals of Gerontology, found that, among people aged 70 and older, almost a third said they hadn't donated or given away anything in the previous 2 years, and more than 80% said they hadn't sold anything in that time.
"It's an emotional task because our identity is in our possessions," he said. When our family and friends say they don't want our treasured items, we feel as if they're saying they don't want us.
He notes that our possessions can take up our time and effort, leaving us less time to accomplish our goals or even to enjoy life. "Having more things than one needs entails more management of them," he explains.
Possessions That Spark Joy
Japanese organizational guru Marie Kondo says that one way to get out of the trap of possessions that is holding us back is to keep only things that "spark joy".
"The best way to choose what to keep and what to throw away is to take each item in one's hand and ask: 'Does this spark joy?' If it does, keep it. If not dispose of it," the Japanese organizational guru writes in The Life-Changing Magic of Tidying Up.
If you still have too many possessions that you love, ask yourself a second question: Why does this spark joy?
If you don't wear, use, or read the item on a regular basis (the old one-year rule), it's the memory of the item that sparks joy, not the item itself. If that's the case, Marie suggests:
Taking a dozen or so of your favorite T-shirts, (or those belonging to your spouse or grown children) and turning them into a T-shirt quilt. You can find plenty of instructions on the Internet, as well as companies that will do it for you.
Gathering favorite, outdated ties or scarves and turning them into a pillow
Picking one cherished article of clothing of a deceased loved one and turning it into a memory bear.
Taking photographs of your knickknacks and turning them into a slideshow.
Keeping one antique dining room chair (not all six) or one teacup (rather than the whole set).
"I can think of no greater happiness in life than to be surrounded only by the things I love. How about you? All you need to do is to get rid of anything that doesn't touch your heart. There is no simpler way to contentment," Marie writes.
Spread the Joy
For those cherished items that you love but that don't fit your new lifestyle or your new residence, Marie has additional advice. She suggests giving family members and friends, neighbors and co-workers one ornament or book or piece of jewelry from your collection—not a boxful as that is more like passing the buck than spreading the joy.
Another suggestion is to donate a treasured piece of furniture or painting to your retirement community or church. That way, you will continue to have the pleasure of enjoying it, along with sharing with others, not to mention a potential tax write-off.
Ekerdt, too, has some suggestions for older adults who find it difficult to part with treasured items. He says the act of giving and selling items is fraught with the potential for disappointment, because they are social transactions. He recommends giving them to a worthy charity, knowing that they will not only be treasured by their new owners, they will benefit the charitable organization.
A donation to Kendal at Oberlin's Resale Shop means you may see a favorite piece of clothing that's too big for you worn by another resident or a valued settee in another resident's cottage. Proceeds go to Kendal's Resident Assistance Fund, so you know you're contributing to a worthy cause.
Decluttering and Downsizing Advice
At Kendal at Oberlin, we know what you're going through. That's why we offer helpful and pertinent information for older adults in our blogs and resources. In spring 2017, we held a downsizing event with advice from a realtor, a moving specialist, and some of our experienced residents (listen to the podcasts here). However, nothing beats advice from experts, so contact us online or call 800-548-9469 or 440-775-0094.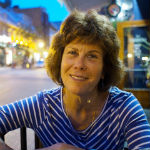 In the past, Molly Kavanaugh frequently wrote about Kendal at Oberlin for the Cleveland Plain Dealer, where she was a reporter for 16 years. Now we are happy to have her writing for the Kendal at Oberlin Community.