Published: March 9, 2022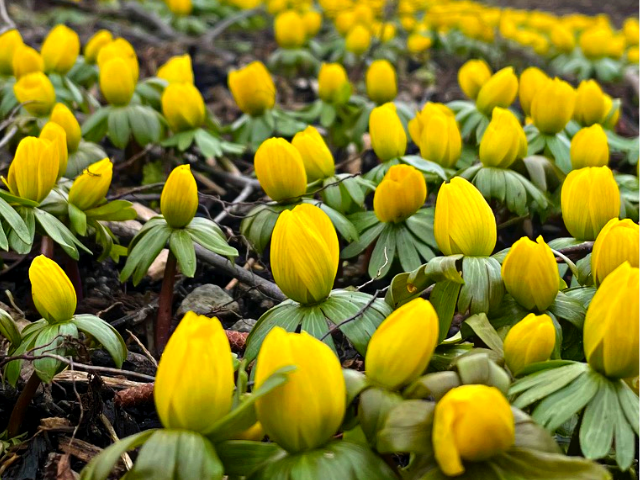 Who cares what the temperature gauge reads, when the 2022 calendar says March 20 let's proceed as if spring is in the air. Nature always does its part (eventually), so let's start reconnecting with our feathered friends.
As Emily Dickinson reminds us, "Hope is the thing with feathers." The Nature Conservancy has seven publicly accessible preserves in Ohio ideal for bird watching.
Here are 3 in Northern Ohio you might want to visit:
Great Egret Marsh Preserve, located across the road from East Harbor State Park in Ottawa County's western basin, "makes it a haven for the millions of birds that feed and rest in the region each year during spring and fall migrations." Birds you're likely to encounter include American and Eurasian wigeon, green-winged teal, common goldeneye, American golden-plover, dunlin, stilt sandpiper, and Wilson's snipe.
Farther west in Lucas County is the Kitty Todd Nature Preserve, home to about 140 native bird species, including Swainson's thrush, ruby-crowned kinglet and yellow-bellied sapsucker.
East of Cleveland is the Morgan Swamp Preserve in Ashtabula County. Along with birds, its wetlands are home to white calla lily and the tiny four-toed salamander hidden among the vernal pools.
Favorite birding spots of the Audubon Society of Great Cleveland include: Cleveland Lakefront State Park, Sandy Ridge Reservation in North Ridgeville and Frohring Meadows in Geauga County.
Many of us need the guidance of experienced birders to fully appreciated the joys of birding. Lorain County Metro Parks offers a number of guided walks, including first day of spring (strenuous) hike at Charlemont Reservation (reservation required), several evening Woodcock Walks and morning Spring Birding Walks at Sandy Ridge Reservation; and Lake Erie spring birding March 30, 9 a.m. to 12 p.m. at Oasis Marina in Lorain (reservation required).
And good news: The Biggest Week in American Birding is back in-person May 6-15 (proof of vaccinations is required). The festival, headquartered at Maumee Bay State Park in Oregon ("the warbler capital of the world"), includes speakers, field trips, workshops for beginners and photographers, even bird trivia and bird tattoo contests. Many events are family-friendly and free, others required reservations.
If you're a newbie and wonder what you should wear, organizers say opt for comfort and flexibility. "The weather in early May can fluctuate from hot and sunny, to cold and rainy (and sometime even snowy!), all in the same day. Wearing layers is a good way to ensure your comfort no matter what Ohio weather throws at us. You'll want a comfortable pair of hiking or walking shoes for long hours of looking for birds."
Spring Cleaning and Other Tasks
We may not tackle spring cleaning with the vigor our parents and grandparents did, but many of us enjoy freshening up our homes and gardens this year. A few tasks that give a lot of bang for the buck are washing windows, cleaning out the refrigerator, washing curtains, including shower, decluttering the junk drawer, reorganizing the garage and cleaning off porch furniture.
Speaking of the outdoors, The Spruce lists a dozen spring cleaning tasks for the garden: Here are 3 of them:
Once the danger of hard frost is past, prune perennial flowers and plants
Fertilize and tidy up evergreens
Start a new compost pile – don't compost weeds
Propagate and transplant plants
Once the soil has warmed up and dried out, begin replenishing mulch.
Your bike needs a spring tune-up too, and if you're not handy with tools head to your local bike store sooner than later when business is slow. That said, you might want to tackle basic maintenance, using a YouTube video or a manual.
After all your work, treat yourself to something that makes YOU feel spring is in the air, whether it's a new hat or sandals, a lemon-scented candle or lemon meringue pie.
Check Out Our New Gardening Guide:
---
Gardening is a great activity at all ages. Get helpful tips here!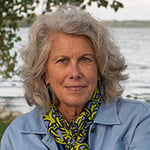 In the past, Molly Kavanaugh frequently wrote about Kendal at Oberlin for the Cleveland Plain Dealer, where she was a reporter for 16 years. Now we are happy to have her writing for the Kendal at Oberlin Community.
About Kendal at Oberlin: Kendal is a nonprofit life plan community serving older adults in northeast Ohio. Located about one mile from Oberlin College and Conservatory, and about a 40 minute drive from downtown Cleveland, Kendal offers a vibrant resident-led lifestyle with access to music, art and lifelong learning