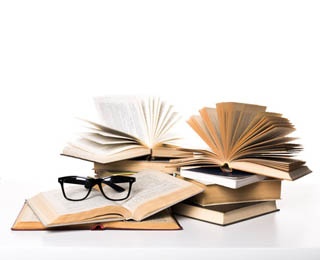 Like books, book clubs come in a wide range of shapes and sizes, too.
There is fiction and nonfiction, of course, but there are book clubs devoted to memoirs and mysteries, best sellers and classics, spirituality and poetry, women's history and civil rights.
Some clubs are more of an excuse to gather with friends over wine and cheese, others are organized with a facilitator and set questions. Some meet in living rooms, others in libraries, bars, bookstores, coffee shops and churches.
Just about anything goes.
Take "The Under-One-Hour-of-Reading Club," which focuses on stimulating magazine articles from The New Yorker and elsewhere. "Articles are so digestible, and they're real-life, which makes them easier to relate to," says Joanna Goddard in O Magazine.
Book Club Benefits
An estimated 5 million people belong to some sort of book club, James Atlas writes in The New York Times. "And it's not just a big-city thing: In the event that you find yourself in Waco, Tex., check out "A Good Book and a Glass of Wine," which has 21 members (women only) and is always looking for new ones. All you have to do is go online," he writes.
Speaking of women, a 2011 Pew Research Center survey of voluntary organizations found that 11 percent of Americans were active in "literary, discussion or study groups such as book clubs" and that women were more than twice as likely to take part in such gatherings as men were.
There are many benefits to belonging to a book club for both women and men. For people new to a community, it's a way to make friends and learn about the area. For lifelong learners, a club can be a way to stretch their minds on topics both near and dear, and those uncharted.
For Christine Biggar, who has been a member of the West Sides Stories club in Toronto for years, the club is a welcome break from daily life. "Books and book clubs can pull you up out of your world when life gets tough. Joining a book club is both an escape and a journey into something rich and wonderful, sometimes when you really need it. It's a safe place to exchange and challenge ideas," she tells a Canadian Living writer.
The social interaction of a book club can be especially beneficial to older adults, who are vulnerable to becoming isolated as they grow old.
According to the University of Rochester Medical Center, health benefits of social interaction in older adults include:
Potentially reduced risk for cardiovascular problems, some cancers, osteoporosis, and rheumatoid arthritis;
Potentially reduced risk for Alzheimer's disease;
Lower blood pressure;
Reduced risk for mental health issues such as depression.
Kendal's New Yorker Club
For about a year, a dozen or so residents at Kendal at Oberlin have been meeting to discuss articles of interest in The New Yorker. Several of them have been reading the magazine since they were teenagers – the first issue of the magazine was published in 1925.
The group only meets monthly, so there is no way to get to all the material in the weekly magazine. Residents go around the table mentioning an article they enjoyed or found disturbing or enlightening. At the September meeting, topics ranged from how German natives are facing their war trauma ("Ghost Stories") to a history of the Statue of Liberty becoming green ("Patina") to a Calvin Trillin satire about Republican presidential candidate Donald Trump (most every issue these days contains at least one article about Trump.)
Sometimes a funny or confusing cartoon is pointed out, and rarely does poetry or fiction come up. Lee Hefner loves to follow Spots, a series of drawings, subtly related, that are scattered throughout the magazine. "Sometimes when I'm finished with a magazine, I cut them out," she says, adding, "Some of them are so clever."
Hard to know how many other New Yorker readers gather to discuss the magazine on a regular basis, but Sarah Edwards' "Re: The Launch of Book Club 3.0" in a recent New Yorker column did capture the experience of many a book clubber.
"Listen, we're all busy, and I know you may not have time to read "Gravity's Rainbow." That's fine! Unlike Book Clubs 1.0 and 2.0, I'm not enforcing the reading. The only thing I'm enforcing is good, old-fashioned fun. Just come! Please. We can just talk about whatever book you read last, or maybe one that you read as a kid. Maybe a book you saw a guy reading on the Q train once. Even if you don't know how to read, please, please feel free to join. We don't have to talk about books. We don't even have to talk."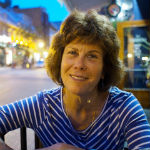 Molly Kavanaugh frequently wrote about Kendal at Oberlin for the Cleveland Plain Dealer, where she was a reporter for 16 years.