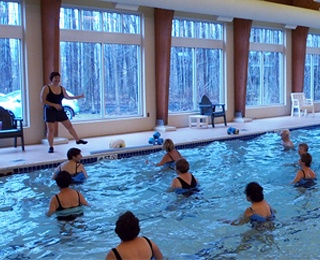 Every New Year, more than ⅓ of Americans make a resolution to stay fit and healthy and another third plan to lose weight. But research shows that only 8 percent of all people who make a resolution actually keep it.
Could 2017 be the year you stick with a fitness plan?
Health Benefits of Exercise
First, let's review the health benefits of maintaining a regular exercise program.
Being physically active on a regular basis is one of the healthiest things you can do for yourself, according to the National Institutes of Health.
"Scientists have found that staying physically active and exercising regularly can help prevent or delay many diseases and disabilities. In some cases, exercise is an effective treatment for many chronic conditions. For example, studies show that people with arthritis, heart disease, or diabetes benefit from regular exercise. Exercise also helps people with high blood pressure, balance problems, or difficulty walking," the NIH explains.
Exercise can also improve mental health by reducing stress and depression and improving cognitive functions.
Develop a Fitness Plan
Now that you're convinced of the benefits, let's put pen to paper. Most resolutions fail because people have not put together a plan with specifics. "Exercise more" is not the same as "exercise 3 days a week" with days and specific activities marked on a calendar.
If you have been inactive for a period of time or have physical limitations or concerns, talk to your physician before putting a plan in place.
As you work on your plan, think about what kind of exercise you might actually enjoy. Do you think you would like using a treadmill and other gym equipment that allows you to read, watch TV or listen to music while working out? Do you want to focus on your heart with cardio circuit training or strength with weight training? Many health clubs offer introductory or "try it" specials, especially in January, and have personal trainers to custom-design a plan for you.
Maybe a class such as yoga sounds more appealing. An instructor and other students might provide the support and camaraderie you need. Depending on where you live, the selection of exercise classes can be quite varied, from Zumba® dance classes to water aerobics.
Implement Your Fitness Plan
The Mayo Clinic suggested these tips for getting started:
Create a balanced routine. The Department of Health and Human Services recommends getting at least 150 minutes of moderate aerobic activity or 75 minutes of vigorous aerobic activity a week, or a combination of moderate and vigorous activity.
Plan to include different activities. Different activities can keep exercise boredom at bay. Cross-training using low-impact forms of activity, such as biking or water exercise, also reduces your chances of injuring or overusing one specific muscle or joint. Plan to alternate among activities that emphasize different parts of your body, such as walking, swimming and strength training.
Start slowly and build up gradually. Give yourself plenty of time to warm up and cool down with easy walking or gentle stretching. Then speed up to a pace you can continue for 5 to 10 minutes without getting overly tired. As your stamina improves, gradually increase the amount of time you exercise. Work your way up to 30 to 60 minutes of exercise most days of the week.
Stick with It
Come spring, you might start to get bored with your program and feel your willpower slipping away. Or maybe you've missed a couple of exercise dates and figure it's time to scrap the entire relationship.
Don't. Now is the time to mix it up. If you've been running on an inside track, buy a running jacket (in your favorite color) and head outdoors. Sign up for a fun class, like belly dancing, or volunteer to walk dogs at the local shelter. Plan a day trip or getaway that involves biking, swimming or another physical activity.
Treat yourself to new exercise garb or gear, such as a fitness tracker or smart phone app. Pick up Yoga Journal or another fitness magazine.
Document Your Success
Write down your improvements. If you've increased the number of sets or the reps or the distance or the time, document it. If you've lost weight or gained strength, write it down. Write it all down, including the plusses your exercise plan has brought into your life.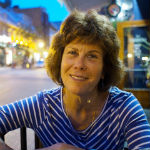 Molly Kavanaugh frequently wrote about Kendal at Oberlin for the Cleveland Plain Dealer, where she was a reporter for 16 years.