Published: June 3, 2020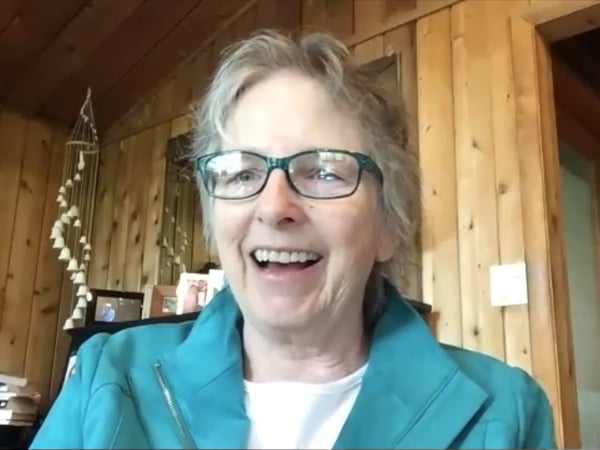 Judy Sorum Brown had big plans for her 75th birthday – a retreat in London with a good friend. But when COVID-19 forced her to change her plans, Judy turned to the many tools she has honed, lectured and written about over the years.
Judy, a leadership educator, author, poet, speaker, and coach whose work revolves around the themes of leadership, change, and creativity, recently presented a webinar entitled, "Personal Strategies for Navigating Changing Times."
Here are 4 takeaways from Judy's presentation, sponsored by the Kendal Corporation.
1. A pandemic may be new but think about other crises and challenges you have faced.
Judy was a novice flight attendant on a plane from London to New York City when the captain announced that an engine had failed, and they were heading back to London. First, though, they had to dump fuel over the Atlantic Ocean so they could land.
"I spent an hour calming people and smiling. I did my work," she says.
Judy shared stories from others of how they faced unwanted changes and later could look back with pride at how they handled themselves.
For instance, a man lost his wife, then his adult daughter died in childbirth and left him with an infant to raise. Five years later he could say, "I'm so proud of the family we have become."
The pandemic might be a good time for all of us to reflect on past challenging times in our life.
2. Grief and gratitude can co-exist.
All of us are grieving losses in our life, but we can find moments to be grateful too. "Hunt – look for the good," she says, and then every day write down your gratitude sightings.
Other ways to cultivate gratitude include sending notes and emails of appreciation to others, practicing self-care and self-compassion and having a structure to the day that includes relaxing endeavors and a flexible "to-do" list.
"'Allow yourself lots of time and ask for help' is good advice not just for traveling," she says.
3. Practice physical distance, not social distance.
Even though we can't visit with family and friends, we can and should stay in touch with others who care about us, she says. If a loved one is struggling, "remind them of their light, their gifts" and share your stories of struggle with others.
Reach out to others in small ways too. When Judy was preparing for the webinar from her living room in Maryland, she wasn't sure what color blouse would look best, so she asked (via Zoom) her daughter and a couple of others. "Teal," they told her, and the exchange lightened her mood.
4. Read and listen to insightful leaders for guidance.

Judy's go-to suggestions include:

Judy ended the hour-long webinar with a poem by Mark Nepo

entitled "This Poem Should Be a Circle." Its last two stanzas:




I wish you endless journey that
seldom appears as we imagine.

I wish you curiosity: to make a
boat of wonder and an oar
of gratitude.
We hope you'll set aside some time to listen to Judy's words, to help you find ways to navigate these challenging times.
About Judy:
A Quaker, Judy helped develop the LeadingAge Leadership Academy program. She also created and has worked with Kendal's Leadership Fellows Program since its inception in 2012.
Life Enrichment and Engagement
Information and helpful tips from our friends at The Kendal Corporation: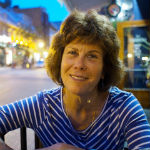 In the past, Molly Kavanaugh frequently wrote about Kendal at Oberlin for the Cleveland Plain Dealer, where she was a reporter for 16 years. Now we are happy to have her writing for the Kendal at Oberlin Community.