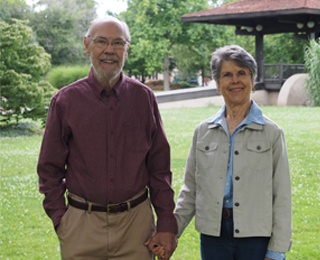 Oberlin College students have headed home, and the city takes a well-deserved nap. Nothing to do, no reason to visit, you might think.
Think again. Sure the shops and sidewalks are not as crowded, but the summer sights and sounds, outside and indoors, are plentiful.
In many ways, summer is the perfect time to visit Oberlin, whether you stop on your way to nearby Lake Erie, Cedar Point and Cleveland, or make it your destination, either solo or with bikes, pets and children.
Let's Go Outside
Tappan Square is a perfect place to take a walk, enjoy a picnic or sit and read. The square, surrounded by century-old college brick buildings and restaurants and shops, is the heart of the city, always welcoming, clean and colorful.
For a longer walk or bike ride, head just south of downtown to the North Coast Inland Trail. The paved trail runs from Kipton to Elyria. Just a little farther south on West Hamilton Avenue is Splash Zone, an outdoor (and indoor) fitness facility operated by Lorain County Metro Parks. Good news is you don't have to be a member to use the pool – admission is $7.
And the pool offers lots of wet fun for young and old:
"The adventurous can choose between two 24 foot high water slides. The main pool also features tumble buckets, 4 lap lanes, water jets, a smaller slide feature with water cannons and a separate tot pool with a mushroom waterfall."
For even more adventure, check out the Canopy Tours at Common Ground, a wooded retreat center in the Vermilion River valley:
"Our professionally constructed, world-class Canopy Tour, with its' 7 ziplines, 3 aerial bridges, 2 spiral staircases, a unique floating staircase, 13 tree platforms, and a final rappel to bring you back to terra firma, offers everything you need to experience adventure from a new perspective and unleash your inner awesomeness."
The tour, which includes training, lasts about 3 hours and must be booked online or by calling 440-707-2044 at least 24 hours in advance. Cost is $49 for youth 10-15 years of age, $69 for 16 and over.
Fresh air fun can continue into the evening. Lorenzo's Pizzeria features an outdoor patio and dogs are welcome. Better yet, dine outdoors on a Monday during the summer and the restaurant will donate 10 percent of your bill to promote pet adoptions.
If you're visiting Oberlin on a Friday night in July, return to Tappan Square's Clark Bandstand to enjoy outdoor music. The concerts are free and run 7 p.m. to 9 p.m. Bring folding chairs.
Indoor Summer Fun
The Oberlin Summer Theater Festival offers free performances geared to all ages, including school-age children. This year's performances are "Anne of Green Gables," "Macbeth" and "Inherit the Wind," and run from June 24 through July 30.
Although tickets are free, you still have to reserve them to be assured a seat. Reservations can be made by calling 440-775-8169 and leaving a voicemail, or by emailing ostf@oberlin.edu. Include your name, address, and phone number as well as the name and date of the show and the number of tickets.
The Weltzheimer/Johnson House, designed by Frank Lloyd Wright and owned by the Allen Memorial Art Museum, holds public open houses on the first Sunday of the month, April through November.
The house, located at 534 Morgan St., was completed in 1949 and is one of the few Frank Lloyd Wright Usonian houses in the country to be open to the public.
The open house runs from 12 p.m. to 5 p.m., with tours beginning on the hour, and cost $5 per person, free for college students and anyone under 18.
For more ideas what to do this summer in Oberlin visit Cool Cleveland, Oberlin College events calendar and Positively Oberlin!
Interested in finding a new home in Oberlin, Ohio? Check out the exciting things happening at Kendal at Oberlin this summer.
Photo Credit: Dale Preston, PrestoPhoto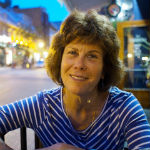 Molly Kavanaugh frequently wrote about Kendal at Oberlin for the Cleveland Plain Dealer, where she was a reporter for 16 years.