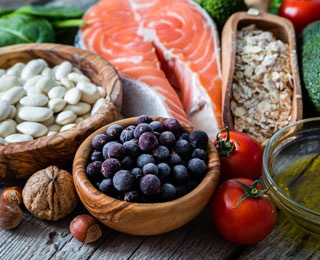 Our diet is based on a mixture of factors. We typically eat foods that are tasty, affordable and accessible. We follow diets to lose weight or lower cholesterol, to control diabetes and health disease, for protein and calcium.
But you rarely hear people say they are following a diet to promote sustainable eating. Experts say that is likely to change.
What Is Sustainability?
First, what is sustainability? "Sustainability means the enactment of practices that fulfill the needs of society while protecting the physical basis of our long term survival, our environment. We cannot have a secure food supply unless that food supply is sustainable," explains Harvard University School of Public Health.
"The world's population is rapidly expanding, and it is estimated there will be over 9 billion people on our planet in as little as 25 years. It is essential that food sustainability be an international priority to ensure that the rapidly expanding population will have both enough food to eat, and access to high quality, nutritious foods."
A good example of what it is not sustainable is livestock (chicken, pigs, cattle) production, which uses one-third of the world's fresh water. "There may be no other single human activity that has a bigger impact on the planet than the raising of livestock," Bryan Walsh writes in Time magazine.
Which Foods Are Sustainable?
Harvard's School of Public Health lists five tips for sustainable eating:
Eat more plant-based foods – fruits and vegetables;

Eat less red meat;

Select seafood that is not overfished (the Monterey Bay Aquarium maintains a handy

seafood checklist

);

Shop local;

Eat mindfully.
More later about the last two tips, but here are a few other recommendations in Newsweek's special edition, "Spiritual Living, The Secret to Peace and Happiness."
Select foods that: are organic, which means they are grown and processed free of pesticides and hormones; contain good fats, such as avocado or olive oil; and are made with whole grains. And drink purified water.
The benefits of a sustainable diet go beyond protecting the environment, according to the advocacy non-profit GRACE Communications Foundation.
"Sustainable foods taste better. It's true! Because sustainable food is local, it doesn't travel as far as most conventional food. This means it is picked closer to its peak ripeness, allowing the flavors to be delicious and intense," GRACE says.
Another reason? Sustainably raised animals are more likely to live in healthier and happier environments.
Here are 8 more reasons from GRACE.
What About Mail-Order Meal Kits?
You've probably heard or seen ads for Blue Apron, currently the largest food delivery company in an industry expected to mushroom in the next few years. Unlike pizza or Chinese take-out from your local restaurant, these meals must be prepared and cooked.
And while many companies focus on organic, sustainable foods, mail-order meals require multiple layers of packaging because they include all ingredients (think one egg or four olives) and are shipped, sometimes hundreds of miles from your home. Average cost is $10 per person per meal, with minimum size orders.
In reviewing Blue Apron and three other mail-order companies (Sun Basket, Green Chef, Martha & Marley Spoon), Rodale's Organic Life found that while all the packaging is either reusable, recyclable or compostable, packaging is the real problem because "there is a big gap between what's possible and what's practical."
Because of meal-kit popularity, Kroger's and other supermarket chains are exploring the market, reports Forbes magazine. Supermarkets may be able to reduce shipping costs if they limit products to a geographic area already served, but there is still an added cost for convenience.
"The Kroger kits are more expensive than the combined price tag of the ingredients if purchased separately. This is common among meal kits, but it may not appeal to many Kroger shoppers, a lot of whom shop it for its low prices," Forbes contributor Bryan Pearson writes.
Mindful Eating
Zen Master Thich Nhat Hanh teamed up with Lilian Cheung, editorial director of The Nutrition Source website at the Harvard School of Public Health's Department, to write Savor: Mindful Eating, Mindful Life. In an excerpt published in Lion's Roar magazine, they describe how to eat an apple – any apple will do.
"Wash it. Dry it. Before taking a bite, pause for a moment. Look at the apple in your palm and ask yourself: When I eat an apple, am I really enjoying eating it? Or am I so preoccupied with other thoughts that I miss the delights that the apple offers me?
"The first thing is to give your undivided attention to eating the apple. When you eat the apple, just concentrate on eating the apple. Don't think of anything else. And most important, be still. Don't eat the apple while you are driving. Don't eat it while you are walking. Don't eat it while you are reading. Just be still.
"Next, pick up the apple from the palm of your hand and take a moment to look at it again. Breathe in and out a few times consciously to help yourself focus and become more in touch with how you feel about the apple. What kind of apple is it? What color is it? How does it feel in your hand? What does it smell like?
"Then, give the apple a smile and, slowly, take a bite, and chew it.
"When you chew, know what you are chewing. Chew slowly and completely, twenty to thirty times for each bite. Chew consciously, savoring the taste of the apple and its nourishment, immersing yourself in the experience 100 percent. This way, you really appreciate the apple as it is. And as you become fully aware of eating the apple, you also become fully aware of the present moment."
Holistic Lifestyle
If you're interested in a more holistic lifestyle, you may find the following articles of interest:
Your health is important to us at Kendal at Oberlin. It's the reason we provide information about health issues of concern to residents. We offer the facilities, equipment and training to encourage residents to maintain a healthy lifestyle. To learn more about how Kendal at Oberlin supports the active lifestyles of residents, call 800-548-9469 or 440-775-0094 or contact us online.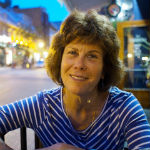 Molly Kavanaugh frequently wrote about Kendal at Oberlin for the Cleveland Plain Dealer, where she was a reporter for 16 years.