Published: July 20, 2022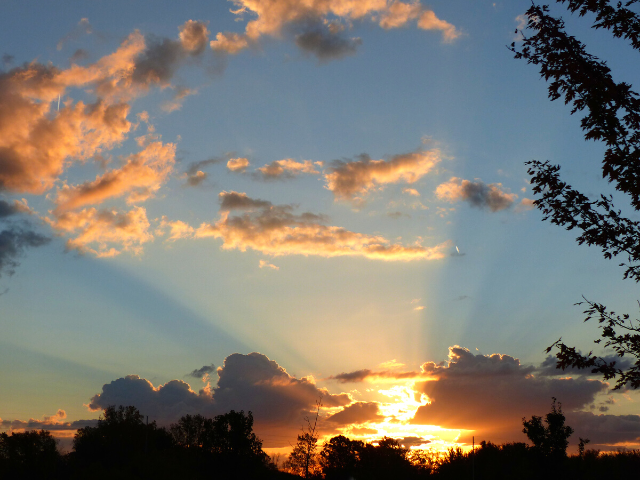 Sunrise image taken by Kathy Caldwell on an early morning walk.
Want an accessible and enjoyable physical exercise that helps your body and brain in a myriad of healthy ways? Take a hike!
Let's start with the obvious - hiking brings you in direct contact with the healing and calming effects of nature. You've probably heard of forest bathing, a Japanese term coined 40 years ago to encourage people to spend time in nature (no actual bathing required.) Whether you call it forest bathing, hiking or a nature walk the end result is basically the same, according to Kaiser Permanente.
"There's a reason why the largest cities in the world have parks, trees, and pockets of nature woven throughout their busy streets. One study by the International Journal of Environmental Health Research found that spending time in an urban park can have a positive impact on a person's sense of well-being. Aside from city parks, the more in-depth practice of forest bathing has been found to lower blood pressure, heart rate, and levels of harmful hormones — like cortisol, which your body produces when it's stressed. This can help put you in a more calm and relaxed state. In addition, studies have found that simply spending 10 to 20 minutes a day outdoors can lead to increased well-being and happiness — and decreased amounts of stress."
Kendal resident Kathy Caldwell's early morning nature walks with her dog Heidi attests to many of those benefits. "I think the most joy I have walking with Heidi is not so much on the organized walks to the Lorain County Metro Parks but the early morning walks where I get to enjoy the sunrise, the fresh air of the cool mornings, seeing the 'critters' along the way - which sometimes Heidi wants to chase (deer) and the photographs I take during those early morning walks. I especially enjoy the early morning dew on spider webs and flowers," she says.
Hiking comes with many physical benefits too. The National Park Service calls hiking "a great whole-body workout—from head to toe and everything in between."
Physical benefits of hiking include:
stronger muscles and bones
improved sense of balance
improved heart health
decreased risk of certain respiratory problems
Hiking is also an activity you can easily do solo or with others, including younger family members and friends. And hiking is often an easy pathway to discovering new interests, from bird and wildflower watching to camping and kayaking.
Hiking in your backyard
Northeast Ohio is home to many parks, including a national one – Cuyahoga Valley National Park. CVNP has more than 125 miles of hiking trails that are ideal for day hikes, from easy to strenuous and through wooded terrain and along streams.
Before you hit the trail, be sure to show your feet some TLC. "No one ever loved a pair of ill-fitting boots. The difference between blisters and bliss is taking the time to get a great fit," says REI, adding "you have a dizzying array of choices, from ultralight trail shoes to mountaineering boots."
REI, a national outdoor chain with a location in Beachwood, not only sells hiking books but offers "expert advice" buying guides on a myriad of topics related to hiking, such as shoes, trekking poles, headlamps, binoculars – even hiking gear for Fido.
Joining a hiking club, such as the 100-year-old Cleveland Hiking Club, is a great way to explore the area with experienced hikers. You don't have to join the club to hike with them, in fact you must complete six club hikes as a visitor within one year to be eligible to join. And you won't have trouble finding a hike that suits your ability and interest – hikes range from 3-mile leisure to 10-mile or longer off-trail hikes.
Or you can join Lorain County Metro Parks "hiking stick program" – you earn a hiking stick after completing 10 hikes in 6 parks between April 1 to June 30. Looking for a fun intergenerational outing? This one fits the bill.
Looking for a more adventurous hike. Check out multi-day trips offered by Road Scholar that include U.S. and foreign destinations and a range of activity levels.
Learn More About Kendal at Oberlin – A Vibrant Community for Older Adults
---
Are you making plans for your future? Kendal at Oberlin offers an active lifestyle with opportunities for lifelong learning, art and culture.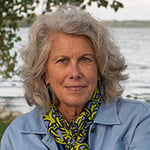 In the past, Molly Kavanaugh frequently wrote about Kendal at Oberlin for the Cleveland Plain Dealer, where she was a reporter for 16 years. Now we are happy to have her writing for the Kendal at Oberlin Community.
About Kendal at Oberlin: Kendal is a nonprofit life plan community serving older adults in northeast Ohio. Located about one mile from Oberlin College and Conservatory, and about a 40 minute drive from downtown Cleveland, Kendal offers a vibrant resident-led lifestyle with access to music, art and lifelong learning.