Published: January 16, 2020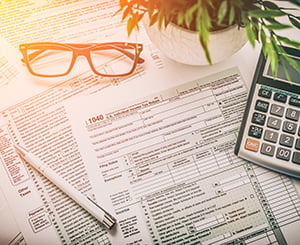 We start the new year with resolutions and goals, an updated bucket list, travel plans and a list of books to read and movies to see. But as January flows into February, the snail mail and email from employers, banks, investment firms and the like remind us of another project at hand.

Sure, Tax Day is still weeks away, but 'tis the season to get papers in order, meet with a financial adviser and start whittling away on the IRS return, or hire someone to do it.
Last year we faced several changes in the tax law, but the good news is that changes that started in 2018 continue for the most part into tax year 2019. The most significant changes in the tax law for 2018 had to do with deductions. The new law nearly doubled the standard deduction for all taxpayers, both single and joint filers. But for those that choose to itemize, it also eliminated or limited some other popular deductions. Both of these changes may result in fewer people claiming itemized deductions.
Let's review some tax provisions of particular interest to older adults.
Medical and Dental Expenses Can Reduce Taxes
As we get older, our bodies require more care. We visit doctors and specialists more frequently, require supplemental medication or medical equipment, and maybe even participate in fitness classes or hire a nutritionist to teach us the do's and don'ts of healthy living. It's important to keep track of all those expenses because you might be able to deduct some of the expenses.
And this tip from Kiplinger: "If you become self-employed—say, as a consultant—after you leave your job, you can deduct the premiums you pay for Medicare Part B and Part D, plus the cost of supplemental Medicare (medigap) policies or the cost of a Medicare Advantage plan." This deduction is available whether or not you itemize and is not subject to the threshold rule.
For tax year 2017 and 2018 all taxpayers could deduct medical expenses that top the 7.5% threshold of their adjusted gross income. This rises to 10% for all taxpayers with income earned after January 1, 2019. This means that for taxpayers who itemize deductions and also claim medical deductions, for each $100,000 of AGI your medical deduction will be $2,500 less for tax year 2019 than it was for tax year 2018.
Residents of life plan communities such as Kendal at Oberlin may receive a significant tax deduction for the portion of their fees related to medical expenses. The amount of the medical deduction on monthly and/or entry fees is calculated annually by the community.
Support Charities and Save Money
If you have an Individual Retirement Account (IRA), you must begin withdrawing and paying ordinary tax income on funds from the account once you reach 70 ½ years old.
But instead of withdrawing (and paying taxes on) the money from your IRA, you can tell the custodian of the account to send your withdrawal of up to $100,000 directly to a charitable organization. This transaction is called a "Qualified Charitable Distribution" or QCD's.
Charitable organizations, unlike beneficiaries, do not need to pay income tax on withdrawals from traditional IRAs. Note: IRA funds donated in this fashion cannot be used for contributions to donor-advised funds, supporting organizations or private non-operating foundations.
Two other ways to help charities and reduce your tax burden:
Donate appreciated stock directly to a charity and take a deduction for the fair market value on the date of the transaction. Most organizations (other than churches and government) must apply to the IRS to become a qualified organization. Go to the IRS Tax Exempt Organization Search to find qualified organizations.
Donate property other than cash and deduct the fair market value of the property at the time of the contribution. Keep in mind that charitable contribution generally cannot be more than 60% of your adjusted gross income.
In Case You Forgot 2018 Tax Changes…
Other deductions that were eliminated in 2018 include:
Personal exemptions;

Moving expenses;
Tax preparation fees (some exceptions apply);
Investment fees and expenses;
Tax Forms and More
The 1040 tax form has been modified yet again for tax year 2019. There will only be three supplementary schedules instead of 6 schedules and Page 1 will contain more information. There will also be a 1040-SR for seniors that will feature larger print. The 1040A and the 1040EZ no longer exist.
And while scammers always seem to find new ways to cheat people, the IRS reminds taxpayers to continue to be vigilant regarding aggressive and "too good to be true" offers. Remember that you are legally responsible for what is on your tax return even if it is prepared by someone else.
Newly Updated for 2020: Tax Benefits for Older Adults.
Our guide to Tax Benefits for Older Adults includes helpful tips to consider as you prepare for filing for tax year 2019 in the next few months. Get your guide today!
Preparing for Tax Season?
---
Get your 2020 guide, Tax Relief for Older Adults: A Basic Guide to Benefits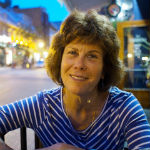 In the past, Molly Kavanaugh frequently wrote about Kendal at Oberlin for the Cleveland Plain Dealer, where she was a reporter for 16 years. Now we are happy to have her writing for the Kendal at Oberlin Community.