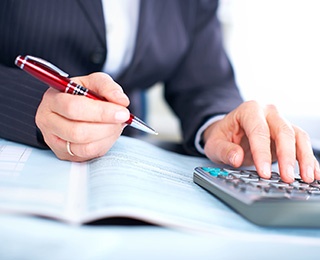 Starting a new year with a new tax plan in place has many of us dazed and confused given that the plan only became law late last year as holidays were in full gear.
Most of the provisions will apply to income earned starting in January 2018, and next month the IRS is expected to release new withholding tables that will change many paychecks. So, dealing with most of the tax implications of the new law won't happen until filing 2018 taxes in April 2019.
One provision that is retroactive, though, is a major one for older taxpayers.
Medical and Dental Expenses
Medical expenses are one of the largest deductions for older adults and can be deducted to the extent that they exceed an income threshold. The threshold was slated to go from 7.5 percent to 10 percent of the adjusted gross income for taxpayers 65 or older, but thanks in part to bipartisan support, the 7.5 percent remains intact and now includes all taxpayers who itemize their deductions. The 7.5 percent threshold is in effect for tax years 2017 and 2018, and then goes to 10 percent.
Eligible medical deductions include:
The diagnosis, cure, mitigation, treatment or prevention of disease or for the purpose of affecting any structure or function of the body;
Transportation primarily for and essential to medical care;
Qualified long-term care services;
Insurance, including amounts paid as premiums under Medicare Part B or for any qualified long-term care insurance contract.
Prepaid medical costs can also be deducted, which can affect people who move to a continuing care retirement community. The long-standing position of the IRS is that the portion of the lump sum entry fee and the portion of the monthly fee attributable to medical care paid by retirement community residents is deductible as a medical expense.
"At a life plan community, such as Kendal at Oberlin, there's a significant potential tax deduction one can get because of the monthly fee related to medical expenses," says AARP Tax-Aide Joe Palmieri. "The same thing is true for the entrance fee for both. A portion of the entrance fee is tax deductible as a medical expense."
The deductible amounts vary from year to year and are determined annually by the community, based on the relative costs of providing care services. These deductions are in addition to any out-of-pocket health care expenses.
In October, Ohio Senators Sherrod Brown, Democrat, and Republican Rob Portman endorsed legislation to keep the current 7.5 percent medical expense threshold intact for seniors.
"High health costs shouldn't leave seniors making the impossible decision between putting gas in the car or food on the table and filling needed prescriptions," said Brown. "Deducting the cost of going to the doctor and buying expensive prescription drugs is a bipartisan solution to help relieve the cost of healthcare for seniors."
"The rising cost of health care is a critical issue for every American, but especially for seniors who live on fixed incomes," Portman stated. "This bill provides important tax relief to help offset many of costly medical expenses that seniors are faced with."
Other Tax Impacts for Older Adults
Tax experts are still sorting out and interpreting how the new tax law will impact taxpayers.
In a Forbes article entitled "What the GOP Tax Cut Will Mean for Older Adults," writer Howard Gleckman says the impact on older adults is "complicated."
"On average, high-income seniors will receive a substantial tax cut, while those with low- and moderate-incomes will pay roughly the same in taxes as they do today. The bill is also likely to include provisions that would significantly increase premiums for middle-aged people who are not yet eligible for Medicare and buy insurance on the Affordable Care Act's health exchanges," he writes.
Changes in charitable giving might also adversely affect low-income seniors, he says.
"By doubling the standard deduction and limiting the itemized deduction for state and local taxes, the bill also would result in millions of taxpayers shifting to the standard deduction. That, in turn would eliminate their tax benefit for making charitable gifts to non-profits –a major source of assistance to low-income seniors," Gleckman writes.
Retiring in a Tax-Friendly State
Weather is a major consideration when older adults are deciding where to move when their careers come to an end. So is cost of living, and that includes taxes, some of which are affected by the new tax law.
Explains Forbes writer Samantha Sharf: "Under the old tax law all property taxes paid to state and local governments could be claimed as an itemized deduction. It was also possible to deduct state and local income or sales taxes. The new law bundles all these so-called "SALT" taxes together and limits the deduction, in total, to $10,000 for both individuals and married couples."
Baby boomers living in high-tax states such as New York, New Jersey and California may now be looking out-of-state for retirement living.
When looking for a tax-friendly location, CNBC offers a simple guide to taxes:
There are five states with no sales taxes - Alaska, Delaware, Montana, New Hampshire, and Oregon; the five states with the lowest combined state and local sales taxes are Alaska, Hawaii, Wyoming, Wisconsin, and Maine.
New Jersey has the highest property taxes. The five states with the lowest property taxes are Hawaii, Alabama, Louisiana, Wyoming and West Virginia.
The new tax law temporarily doubles the exemption amount for estate, gift and inheritance taxes from $5 million to $10 million. In addition to the federal taxes, 14 states and the District of Columbia have a state estate tax and six states have a state inheritance tax.
But don't make any moving decision solely based on taxes, experts advise.
"Be prepared for things to change," says Tim Steffen, director of advanced planning at Robert W. Baird & Co. in Milwaukee. "Some attractive states are looking at ways to manage their revenue issues, and wherever you move now, it may not be the same environment in a few years."
Tax Implications of Downsizing
Moving to a new location in retirement usually means moving into a smaller home, such as a condo, or joining a life plan community, such as Kendal at Oberlin. If you have lived in a house for many years, it's likely you have substantial equity, earning a large profit on the sale.
The new tax law does not affect that sale.
According to IRS Publication 523, you can generally exclude up to $250,000 ($500,000 on a joint return in most cases) of the gain on the sale of your main home. To claim the exclusion, during the five-year period ending on the date of sale, you must have:
Owned the home for at least two years;
Lived in the home as your main home for at least two years;
During the two-year period ending on the date of the sale, you did not exclude gain from the sale of another home.
You do not have to report the sale of your main home on your tax return unless you have a gain and you do not qualify to exclude all of it, you have a gain and you choose not to include it, or you have a loss and you have received Form 1099-S.
Expect more details about how the new tax law will impact taxpayers, including older adults, in the coming year. Meanwhile, set your sights on April 17, 2018.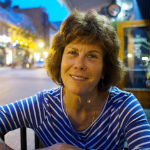 In the past, Molly Kavanaugh frequently wrote about Kendal at Oberlin for the Cleveland Plain Dealer, where she was a reporter for 16 years. Now we are happy to have her writing for the Kendal at Oberlin Community.