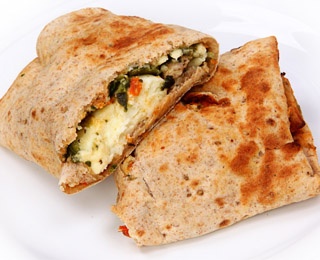 School-age children, older adults and everybody in between have all heard that starting the day with breakfast is a healthy habit.
But why is breakfast good for you? And, more importantly, what is a healthy breakfast?
____________________________________________________
Learn healthy eating habits for the entire day!
____________________________________________________
Benefits of a Healthy Breakfast
A morning meal gets your body and mind going in the right direction.
"When you wake up, the blood sugar your body needs to make your muscles and brain work their best is usually low. Breakfast helps replenish it," explains WebMD.
Research has found other benefits to eating breakfast:
It can keep off extra weight (assuming the food selections are healthy and portions are moderate);
it can improve memory and concentration;
it can lower levels of "bad" LDL cholesterol, and chances of getting diabetes and heart disease;
it can help digest morning supplements and vitamins and prevent an upset stomach.
But the benefits of eating breakfast every morning depend a great deal on what you eat.
5 Worst Breakfast Foods
There are certainly more than a handful, but Kristin Kirkpatrick, a registered dietitian and wellness manager for the Cleveland Clinic Wellness Institute, lists the five worst breakfast offenders in her book that lead to "mid-morning crashes, wreak havoc on your metabolism, encourage disease and cause weight gain."
Sugary donuts and pastries that can cause highs and lows in energy levels;
Fast-food sausage biscuits, packed with sodium and nitrates;
Flavored non-dairy creamers with trans fats, sugars, artificial sweeteners and additives;
Bright, sugary cereals, bad on two accounts – sugar and food dyes that may contribute to hyperactivity in children;
And bagels (except for 100 percent whole grain) loaded with cream cheese, butter and/or jams and jellies.
Best Healthy Breakfast Foods
When it comes to typical breakfast fare, keep your kitchen stocked with these foods: low-fat and Greek yogurt, fresh fruit, veggies for an omelet, whole-grain muffins and bread, peanut butter, oatmeal and quinoa.
Consider building an out-of-the-box healthy breakfast sandwich.
"Breakfast sandwich options are limitless, but stay realistic," says Cleveland Clinic dietitian Liz Dejulius.
Her four steps to building a healthy morning sandwich?
Use whole wheat or organic corn tortillas as the "bread;"
Add protein, such as organic eggs, tofu or a black bean burger;
Layer in fresh vegetables such as avocado, mushrooms and tomatoes
And top with basil pesto or sauces without sugar.
Be Cautious About Caffeine
A cup of coffee and a glass of juice are staples for many breakfast eaters, but here are a couple of things to keep in mind.
According to the Mayo Clinic, up to 400 milligrams (mg) of caffeine a day, or roughly four cups of brewed coffee, appear to be safe for most healthy adults. But one's sensitivity to caffeine can vary due to body mass, age, medications and other factors. Side effects if you drink too much caffeine include insomnia, upset stomach and fast heartbeat.
Best Juice Choices
The grocery aisle may say "Juice" but some of the products have more sugar than fruit and should be avoided. Be sure to read nutritional labels, looking for 100 percent fruit and keep portions moderate.
Good juice choices include vegetable (low-sodium preferred), pomegranate, cranberry, red grape and prune.
What about the most popular morning juice?
"The good news is orange juice is loaded with vitamin C. Some brands are fortified with calcium and vitamin D, which are good for your bones. Unsweetened orange juice has fewer calories than some berry juices or grape juice. The trade-off is that it also has fewer antioxidants than darker juices like grape, blueberry, and pomegranate," according to WebMD.
Ready, Get (Table) Set, Go (Eat Breakfast)
Now that you have a healthy and tasty meal to greet you in the morning, why not make it an enjoyable occasion?
Cookbook author Dana Jacobi suggests getting your breakfast space ready before you go to bed.
"To feed your eyes and set yourself up for smart choices, use a nice bowl of fruit as a centerpiece for the table," she says.
Other suggestions include adding relaxing music to the mix, opening the curtains and letting natural light in or, better yet, heading outside on a warm morning to eat surrounded by nature.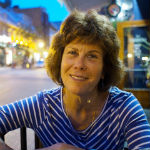 Molly Kavanaugh frequently wrote about Kendal at Oberlin for the Cleveland Plain Dealer, where she was a reporter for 16 years.