Published: November 8, 2023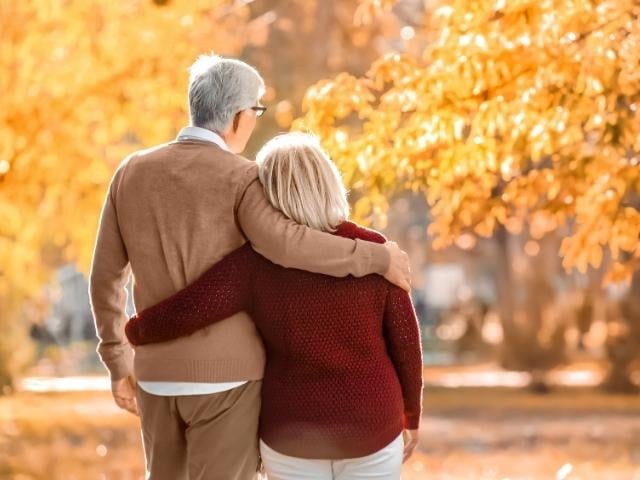 For several years Kendal has been offering workshops about the importance of talking with loved ones about end-of-life decisions. At the start of the workshop residents often comment, "My family isn't ready for this," but return after having the conversation to say, "I was wrong. They were ready and very supportive."Called The Conversation Project, the 13-year-old nationwide movement is based on a goal that project founders say is both simple and transformative: "to help everyone talk about their wishes for care through the end of life, so those wishes can be understood and respected. We believe that the place for this to begin is at the kitchen table—not in the intensive care unit—with the people who matter most to us, before it's too late."
Kendal offers the workshops in early November since residents will likely see family members over the upcoming holidays and hopefully have an opportunity to broach the subject. But you don't need a workshop to get on board. The Conversation Project offers a slew of free materials, including downloadable guidebooks and videos, to help you and your family have this important conversation. They also offered materials targeted to caregivers of a seriously ill child and people with dementia, as well as veterans and Spanish-speaking individuals.
Preparing for the conversation
First, don't think of the conversation as "one and done" but rather as an ongoing conversation with loved ones that likely will be tweaked over time as new health challenges arises.
Elizabeth Hole, chair of Kendal's Thoughtful Health Conversations committee who facilitates the workshops, said that she and her husband Bill had dozens of conversations about end-of-life wishes so there was no second-guessing when he became ill. "Each step of the way I knew I was giving him the gift of what he wanted," she said. Bill died in 2020.
And while the focus is on people who want to talk about their end-of-life wishes, the conversation can easily be started by family members concerned about a loved one.
Before you have the conversation, though, it's important to spend time gathering your thoughts and identifying what matters most to you, according to "Your Conversation Starter Guide."
Questions to ponder include:
What does a good day look like to you?
What or who supports you during difficult times?
If you were seriously ill or near the end of your life, how much medical treatment would feel right to you?
What specific information would you want (or not want) shared with certain trusted people?
Once you've decided who should be included in the conversation and where it should be held (on a walk? at a favorite restaurant?) the guide offers several suggestions of what to actually say to start the conversation.
Elizabeth tells Kendal residents to make sure to include everyone from the start, even if that means a Zoom hookup with a family member in California. And ask family members for feedback to make sure they understand what you really want. For instance, if someone says "OK, we hear you and we'll do what you want" respond by saying, "Good, but just to make sure, could you tell me what you heard that I want?"
Other end-of-life resources
What started the conversation at Kendal was a visit around 2010 by Dr. Dennis McCullough, the first medical director at Kendal at Hanover and author of "My Mother, Your Mother: Embracing 'Slow Medicine' the Compassionate Approach to Caring for Your Aged Loved Ones." Dr. McCullough died in 2016 and according to his obituary in the New York Times:
Dr. McCullough has been widely credited with coining the term "slow medicine," borrowing the concept from the slow food movement in Italy, which promotes local production methods as an antidote to fast food. He became a crusader for the cause, arguing for a pragmatic form of elder care that combines "cooperation, coordination and conservation of limited resources" in the patient's best interest rather than inflicting "death by intensive care."
Another insightful book is "Being Mortal: Medicine and What Matters in the End," by Atul Gawande.
For an interactive resource, check out Go-Wish Card Game, which helps you identify what's really important by sorting through 36 cards representing various wishes and activities.
Learn More About Kendal at Oberlin – A Vibrant Community for Older Adults
---
Are you making plans for your future? Kendal at Oberlin offers an active lifestyle with opportunities for lifelong learning, art and culture.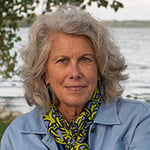 In the past, Molly Kavanaugh frequently wrote about Kendal at Oberlin for the Cleveland Plain Dealer, where she was a reporter for 16 years. Now we are happy to have her writing for the Kendal at Oberlin Community.
About Kendal at Oberlin: Kendal is a nonprofit life plan community serving older adults in northeast Ohio. Located about one mile from Oberlin College and Conservatory, and about a 40 minute drive from downtown Cleveland, Kendal offers a vibrant resident-led lifestyle with access to music, art and lifelong learning.