Published: June 8, 2022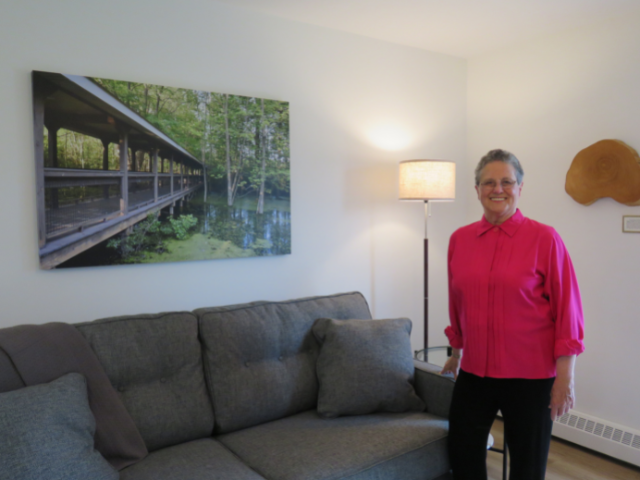 Kendal is home to more than 300 men and women in their 60s and well beyond. They come from near (Oberlin) and far (Hawaii, Canada and elsewhere). The residents share many common values, such as sustainability and lifelong learning, and many have ties to Oberlin College. But each resident has his or her own unique story, and throughout the year we'll be sharing some of their stories with you.
Today, meet Rebecca Cardozo.
Seek and Ye Shall Find
Rebecca considers herself a lifelong seeker. Whether she's traveling the world, taking nature photographs or pondering prose in front of her computer, she has a curious eye for what's hidden and novel. As she explains in her photo essay book entitled "Reflections at 70":
"There's an old wrinkled photograph of me that I love. I'm about 3 years old looking through a bureau drawer. I think I've always been a 'treasure hunter.' I still want to know what's out there and what's hidden. I still want to experience places and Beings in sometimes far off places. To this day I still seek and get excited about what I might find."
Her travels, camera in hand, have taken her to the Galapagos Islands, Antarctica, Greenland and the Northwest Passage, Botswana, the Falkland Islands and South Georgia Island, as well as amazing destinations in the United States such as our beautiful national parks . Next up is a monthlong trip to Australia with the World Wildlife Fund travel partner Natural Habitat Adventures.
"For me, it's all about the wildlife. It's the natural world that nourishes me," says Rebecca, who moved to Kendal in 2019 from Washington. D.C.
Kendal: A Vibrant, Engaged & Playful Community
Rebecca's career path took her to Thailand, where she was a Peace Corps volunteer, Kenya, where she taught English, and numerous U.S. destinations. She held several administrative jobs with National Geographic, the Washington Humane Society and other nonprofits, and volunteered in Louisiana after Hurricane Katrina.
She knew little about Kendal at Oberlin, and visited on the recommendation of her sister who had good friends living there. "It felt right," she says.
At Kendal, Rebecca has gotten involved with the Lifelong Learning Committee (and was able to take a class at Oberlin College right before the pandemic). She is also part of the Special Events Committee helping with online memorials that honor deceased residents, as well as other special events throughout the year.
Last year she exhibited her photographs in one of the Kendal galleries.
"The photographs in this exhibit were taken in the wild, in places where human beings are restricted in number and activity. These are places where our fellow Beings are free to roam in their natural habitats, to breed, live and to die as Nature intends," she explains in her Artist's Statement.
Kendal recently renovated one of the "Try It, You'll Like It!" apartments and decorated it with Rebecca's photographs (shown above). She has also collaborated with another Kendal resident, pairing her photographs with the resident's poetry, that were included in a couple of Kendal events.
Rebecca has self-published several books, including one featuring photographs of Kendal. Kendal has many committees and clubs and thinks one dedicated to photography " would be a good idea."
Rebecca also likes to write and enjoys taking writing workshops, online and in-person.
Now 75, Rebecca is not one to have a bucket list. "I'm not a planner, I'm spontaneous. When I travel I try to go with as few expectations as possible, I like to see what shows up."
Learn More About The Road Map to Residency

---
Moving to a new home is not an easy task. But it can mean an exciting new beginning.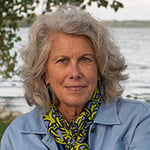 In the past, Molly Kavanaugh frequently wrote about Kendal at Oberlin for the Cleveland Plain Dealer, where she was a reporter for 16 years. Now we are happy to have her writing for the Kendal at Oberlin Community.
About Kendal at Oberlin: Kendal is a nonprofit life plan community serving older adults in northeast Ohio. Located about one mile from Oberlin College and Conservatory, and about a 40 minute drive from downtown Cleveland, Kendal offers a vibrant resident-led lifestyle with access to music, art and lifelong learning.