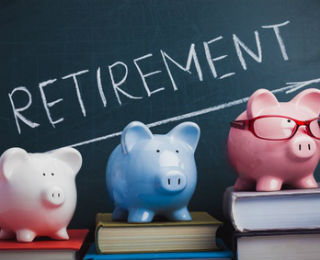 Written By: Molly Kavanaugh
Today's baby boomers are faced with a conundrum as they reach retirement age. Healthy and active men and women have a good chance of living another 20 years or longer, certainly welcome news for older adults. Planning for a longer life, though, can present a myriad of challenges.
So where do you start?
One of the common mistakes people make in retirement planning, according to Forbes Magazine, is to put together a checklist of sorts, then shove it in a drawer until the big day looms.
"Markets rise and fall, as do levels of income and expenses, so it is important that your retirement plan be revisited every few years to take this into account. If your last retirement plan was done five years ago, prior to your second child being born, your spouse's promotion, and your mother moving in, chances are your retirement plan is based on a lifestyle that is no longer relevant," Barry Glassman writes.
To help update your plan, check out the federal government's retirement toolkit that includes a timeline starting at age 50.
4 Tips for Talking About Retirement with Your Spouse
If there are two of you, there is even more to consider. For you, retirement may sound like freedom. Years of uninterrupted time stretches before you—time you can finally spend pursuing vacations you've put on pause while holding down a full-time job. Your spouse or partner, however, may see a drastically different picture. If you've already started the discussion, you may have heard something like this:
"Retirement? We're way too young to be talking about that."
"Our 401(k)s really took a hit in recent years. How can we even think about leaving our jobs?"
"Not work? We'd be bored after a week!"
For 20 years, Maggie Stark, Director of Admissions at Kendal at Oberlin, has talked to many couples considering future retirement plans. She says, "It's not uncommon at all hear that spouses or partners aren't exactly on the same page about expectations for the future." The important thing is to have an honest discussion with your loved one and respect each other's concerns when it comes to making these important decisions.
Whether you and your spouse see yourselves working part-time or volunteering, you both need to plan ahead to make the most of your retirement. If you're ready to join the ranks of retirees but your spouse seems reluctant, here are some ways to have a productive conversation:
1. Be Willing to Listen
If your spouse sounds defensive, there's probably a good reason. Ask questions to find out why he or she feels this way. Are there preconceived notions about retirement? Does it bring back memories of a relative or close friend who struggled through it? He or she may see retirement as a fearful time filled with unknowns.
2. Emphasize the Need to Plan Ahead
Reassure your spouse that you're in this together, and you want to make the most of this next chapter in your lives. Get a financial planner involved in the discussion so you can both take stock of where you stand with savings. You might discover you're in a better position to retire than you think. If that's not the case, it's better to recognize the shortfalls now while you still have plenty of time to take action.
3. Be Prepared with Information
Having resources on hand, such as recent articles, financial documents, or a retirement calculator, will show your spouse that you're serious about planning together. It helps if the information comes from an unbiased expert. Many community colleges offer classes on retirement planning through their lifelong learning centers.
4. Establish Common Goals & Start Planning
Brainstorm a list of goals for your retirement together, and determine how to accomplish them. How much money do you need to live reasonably well? Are you concerned that retirement will isolate you from your peers? Now is the time to consider whether a retirement community may fit into those plans. A campus-based retirement community, such as Kendal at Oberlin, offers the advantage of living with other adults who are eager to stay involved with the added benefit of planning for future health care needs.
3 Reasons to Consider a Retirement Community
Whether you should or should not relocate to a retirement community is one of the most important questions you will face after retirement. Continuing care retirement communities, or CCRCs, are specifically designed to meet your lifestyle and health needs as you age, but leaving your home of many years is a complex decision. Your home holds lots of family memories. It's where your friends are. And yes, it's where you keep your stuff.
Many people choose to stay in their homes for these reasons. However, it's important to keep an open mind about relocating to a retirement community. This way, you won't overlook the many benefits of community living. We discuss a few of those benefits here:
1. No Household Upkeep
There's more to owning a home than occupying it. You have to work hard to maintain your home's beauty and efficiency. Household upkeep that has always been a nuisance, such as mowing the lawn and clearing out the gutters (or the cluttered garage), becomes increasingly difficult over time. When you relocate to a retirement community, many of these household worries are eliminated.
2. Fewer Chores, More Time for Interests
It's true retirement frees up time to pursue your interests. When you live in your own home, however, you're still spending time completing everyday errands such as grocery shopping, preparing meals and laundry. When you choose Independent Living at Kendal at Oberlin, you're provided with bi-weekly housekeeping and weekly linen service. You're also offered a flexible meal plan with one meal for each day of the month, allowing you to make fewer shopping trips and eliminating the hassle that comes with preparing large meals.
3. A Focus on "Aging in Place"
From simple fall assessments to major reconstruction projects, there are a number of steps you can take to make your home more accessible. At a community, however, this work has already been done for you, saving you hassle and, possibly, money.
But it's not just how CCRCs are constructed that help you age in place; it's how they're designed to operate, too. Continuing care retirement communities offer full access to health care services and care coordination, offering a seamless solution for most care needs that may arise later in life.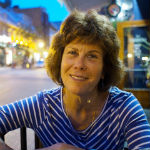 Written By: Molly Kavanaugh