Published: December 15, 2021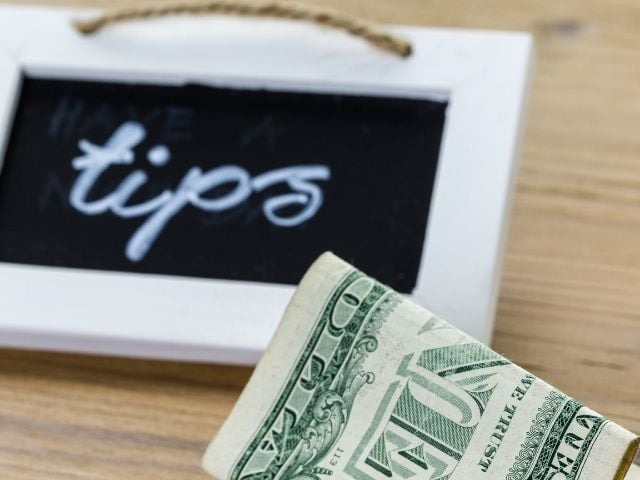 In the old days, i.e. pre-COVID, the rules were pretty simple. We basically tipped our food servers and hairdressers and gave a holiday gift like cash or gift card to the dog kennel owner, mail carrier or neighbor who kept an eye on our house while we were away.
Today, thanks to a pandemic, we have a better appreciation for the men and women whose job and service makes our lives better, both physically and emotionally.
For months we couldn't attend in-person exercise classes. Now we're back at it and realize how much the instructor brightens our day with her enthusiasm and humor.
Thank goodness for the people who deliver Amazon and other online orders to our door. We've even gotten to know one of the delivery drivers by name.
We've had time to read about and think about service providers who earn low wages, like the man who hauls away our recyclables before dawn and the woman who hands us a cup of coffee in the drive-through.
'When the pandemic finally makes its exit, it'll leave behind a handful of etiquette changes. The rules about whom, how, when, and how much you should tip have changed, says Lisa Grotts, a certified etiquette professional, author of several books on etiquette, and the former director of protocol for the city and county of San Francisco—a job where she oversaw national and diplomatic etiquette protocols, including tipping.
Here's what has changed:
Whom you should tip. There are more types of service workers that should be tipped.
Amount of the tip. Many people are giving far more generous tips.
The situations in which we tip. Food-service tips moved beyond gratuities for waitstaff and now include tips on pickup and virtual orders or tips for the restaurant owner."
Cash is King But…
When it comes to holiday or year-end giving to service providers, many of us like to give cash because it's a one-size fits all.
But what about giving a gift card from our corner coffee shop, florist, bookstore or fill in the blank. It's a win-win gesture for our local businesses and our loyal providers.
And don't forget the value of including a heartfelt thank you note. Telling someone that their dependable service and positive attitude enriches your life are words they may not often hear, and ones they will cherish. Even better and if it's warranted, write a note to their supervisor about their exceptional service.
Some places of employment have rules about tipping. For instance, Kendal at Oberlin staff are not allowed to accept tips. But twice a year, residents are asked to donate to a fund that is divided among the staff. Thank-you notes and cards, however, are acceptable and always appreciated.
Year-End Giving to Non-Profits
Many of us also might be rethinking which non-profits to support given the challenges of the pandemic. For instance, food banks and other organizations that provide support to food insecure families have been greatly impacted by the pandemic.
According to Feeding America, "The pandemic has increased food insecurity among families with children and communities of color, who were already faced hunger at much higher rates before the pandemic."
Non-profits that provide rent and utility assistance have also seen an increase demand for services.
And keep in mind that a temporary law enacted last year regarding charitable contributions on federal returns has been extended to 2021.
Ordinarily, people who choose to take the standard deduction cannot claim a deduction for their charitable contributions. But the under this temporary provision, individual tax filers, including married individuals filing separate returns, can claim a deduction of up to $300 for cash contributions made to qualifying charities during 2021. The maximum deduction is increased to $600 for married individuals filing joint returns.
Together, Staying Safe and Well
---
A community like Kendal at Oberlin can be a safe harbor in challenging times. Learn how residents and staff have worked together to make our community the safest place to be.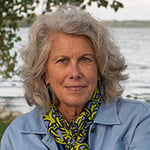 In the past, Molly Kavanaugh frequently wrote about Kendal at Oberlin for the Cleveland Plain Dealer, where she was a reporter for 16 years. Now we are happy to have her writing for the Kendal at Oberlin Community.
About Kendal at Oberlin: Kendal is a nonprofit life plan community serving older adults in northeast Ohio. Located about one mile from Oberlin College and Conservatory, and about a 40 minute drive from downtown Cleveland, Kendal offers a vibrant resident-led lifestyle with access to music, art and lifelong learning.